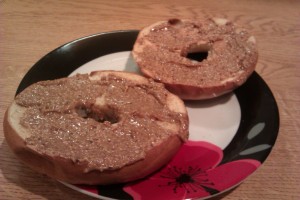 A quick bagel with almond butter at 5:45am before a five mile jog around a local loop.  It wasn't mu fastest run, but I didn't intend it to be.  It felt great to go out before school and already have burnt off 616 calories and feel great about myself!
I treated myself to a nice cold glass of semi-skimmed milk when I got back.  I've said it before and I'm sticking to it…the BEST thing you can have after a run.  Tastes so much better than any other time!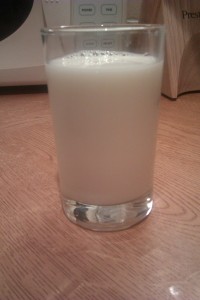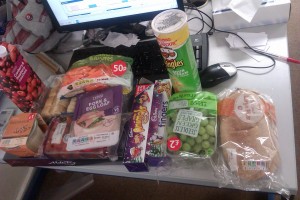 It was my turn for treats today and I tried to make it a little healthier than what is normally brought in…I brought some wholemeal pitta breads, green grapes, carrot batons, cranberry and raspberry juice, red pepper houmous, cherry tomatoes, egg and pork slices for the meat eaters, some tiny chocolate fingers and some pringles because they were on offer.  My aim was to have one pitta filled with houmous, carrots, grapes and tomatoes, along with some juice and a couple of mini fingers.  Unfortunately the grapes and carrots were not opened by anyone.  (I TRIED to encourage a healthier treats session!)  I also had a slice of pork in my pitta.  With the food in my classroom it was easy for me to pick at and I did end up sneaking some more fingers, another pitta and finishing the houmous off in the afternoon.  Bad, bad, Mary.