This morning I had promised Dan pancakes for breakfast.  The aim was to make American style pancakes, but our frying pan is pretty large so they still ended up being quite thin and English style.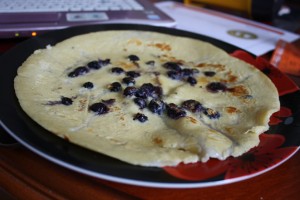 Dan had treacle on his and I used some frozen blueberries that have been sat in the freezer for months and I've just been too lazy to use in my cooking.  They had been in so long that was a big block of ice on top of them.  Oops!
So, Bedford Harriers have cancelled the race for tomorrow now due to the weather…

I have new plans though to run 20 miles close to Pitsford with another club runner who was planning on running Oakley tomorrow.  She's in a group below me so I'm hoping that it will help me keep me pace steady and I can run the 20 miles without walk breaks.  Not long till the marathon now!  Just 6 weeks to go!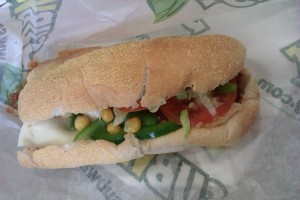 We picked up a Subway for lunch earlier in town this morning.  It always has to be the meatball marinara with lettuce, tomato, sweetcorn and peppers for me!  Dan forgot I don't have cheese so I had to pick this off when I got it, but it was just what I needed in the snow this morning!  I treated myself to some Davina workout weights as well.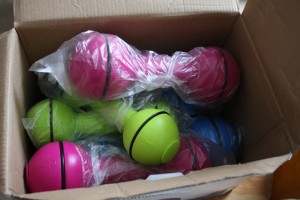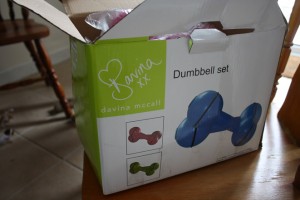 My 30 Day Shred workouts have seen me use Pasta sauce pots for the last two weeks so I'm hoping actual weights will be easier (and there's less fear of me smashing them and covering myself in tasty tomato sauce!)