VERY quick blog tonight as I have been extremely busy all day and have another crazy day ahead tomorrow…here's the rundown…
Mixed Jordan's berry cereal with blueberry wheats and some actual blueberries (yum!) on top with semi skimmed milk…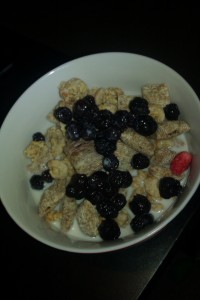 Breaktime I grabbed a quick juicy plum…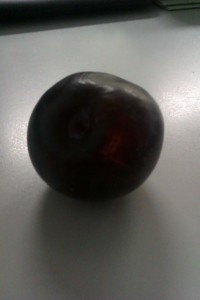 Lunch was another delicious wholemeal wrap!  Mini corm, sugar snap peas, cherry tomatoes, grapes, cheddar cheese, blueberries and lettuce…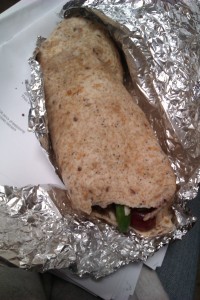 I also grabbed a large slice of chocolate cake that one of the part-time staff's daughter made over the weekend.  It was very rich, very tasty and very naughty of me.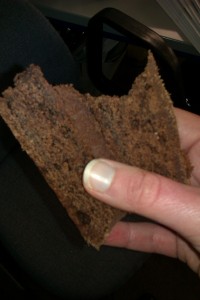 Today was pretty stressful as I have a lot to complete before tomorrow and have been running around with a crazy head on most of the day!  I think crazy head makes me eat rubbish, because I then agreed to let Dan get me sweet and sour chicken balls with egg fried rice for tea when I got home from school at 7:30 tonight.  I NEVER have this!  I always go with bamboo shoots and water chestnuts.  Feeling pretty yuck now and in need of a good workout.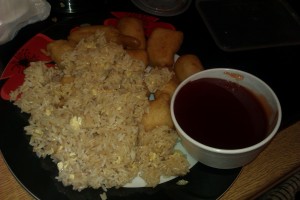 Sneak preview of what tomorrow entails…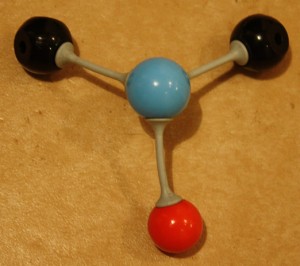 Any guesses?!