So today I had an interview for a Computing teacher at a local 'superschool' 18 miles from where I live.  I went into the interview quite confidently.  I had a fun lesson plan all worked out and I had a lot of experience in the area they were looking for somebody along with some great add-ons that I can add to my CV from working at my current job (took 20 year 11s to Africa for a month, started up and ran a riding club for students that were mainly from poorer backgrounds, run SAMLearning within my current school, have taken assemblies, written schemes of work, gotten very involved with issues within my form that involve police, hospital, EWOs, etc).
However, I don't think I really shone in the interview today.  I can't pinpoint it.  My lesson went to plan, despite me teaching the same introductory topic (Networks) to the same class of twenty-five year 9s that had already witnessed three other candidates attempt to teach that topic that morning!
My lesson idea came to me early Monday morning (all my lessons either come to me early AM or whilst out running!)  After watching videos on the three different network topologies (star, ring and bus) I decided to use the Moly mods that you use in chemistry to get the students to build some networks with a partner.  They then had to draw and label the three different network topologies onto their worksheets and I displayed some advantages and disadvantages of each on the board which they had to try and match up with the correct network type.  Here is one of the PowerPoint slides from my lesson…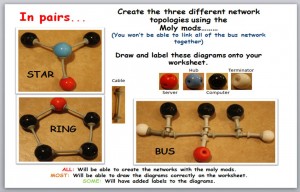 Before the lesson I had already been on a tour, been interviewed by a student panel and completed a written assignment (marking and giving feedback for a Computing exam paper).  The marking was fine.  I was a little nervous about having a student panel interview me, but they were fantastic.
I sat around for nearly two hours after lunch before being formally interviewed by the Assistant head, Head of Department and a Governor and by this point I was very tired.  The last person had over-run on their interview and the panel were an hour behind already with two more to interview after me.  I gave answers immediately for all questions rather than really thinking about them and don't think I necessarily displayed myself the best way that I could have done.
Anyway, thought I would share a few interview don'ts that I might have done over the past ten years or so…!
* DON'T have sweet and sour chicken balls (or any other extremely heavy meal) the night before an important interview.  My stomach was making churning sounds all morning and I felt rather uncomfortable for a large portion early on!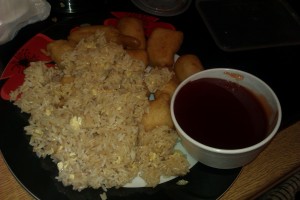 * DON'T leave finding your qualification certificates until 9pm the night before you are due to go for interview.  Dan and I were still searching for my QTS certificate at 11pm last night!
* DON'T own a cat!  It took me ages to remove all the cat hairs from my trousers before going in to the interview this morning!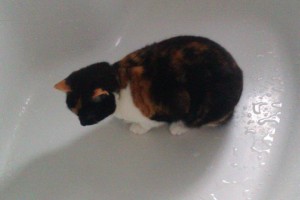 * DON'T turn up to your first ever interview having never worked through a 'mock-interview' with a parent/friend before.  My first interview was for an ambulance technician job, aged 18 and infront of a panel of 6 people!
* DON'T forget that some of your experience might span into a new decade and forget to check the date you enter when filling in previous job/education history on forms.  I once got an interview for a library manager and as part of my interview they commented on my ten years restaurant management experience.  That ten years was actually two.  This made me feel really panicky, sick and I ended up leaving mid-interview for this job!  They clearly thought I had much more experience than I did!
* (Not technicially an interview, but…)  DON'T plan a late drinking session the night before starting a new job.  It was dissertation hand in day the afternoon before I started at my new job at the bakery in town.  Last day of final year!  My friends and I got extremely drunk, to the point that I walked into the bakery for my first shift and had to rush straight through the back to be sick!  They thought it was cute because it was first day nerves!!!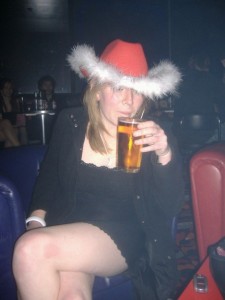 * DO (apparentally!) wear your top inside out!  I was offered the assistant manager job at Frankie & Benny's, went home and discovered that the large label inside my top was hanging alongside the left side of my body yet they offered me the job anyway, despite not being able to dress myself properly!