As I have mentioned MANY times now.  I love the Parkrun concept…just turn up any Saturday morning at one of 225 locations around the world (but mainly in the UK), walk, jog or run 5k and have your time recorded and submitted into a massive database online where you can keep track of your progress as you continue to complete the 5ks throughout the year!
I've only completed three so far, in two different locations, but intend on completing many more this year after my marathon training finishes.  Here are a few words of wisdom if you are thinking about signing up…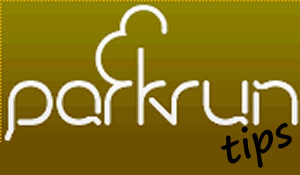 1) Sign up online in advance – The way Parkrun works is you signup online for an account and then are sent a personalised barcode with your name on which you print off and take with you to the event.  Once you have run through the funnel at the end of the race you are given another card with a barcode on by a volunteer which relates to your finishing place.  You head out of the funnel and hand in both barcodes to be scanned to another volunteer.  This links your profile in the database with the position you ran that day.  There is also a clicker volunteer who will take note of when each person comes through the finish line.  They won't know your name, but they will then be able to link this up when you hand in your barcode.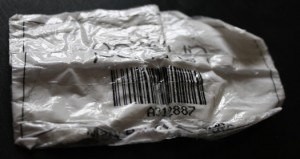 2) Sellotape your barcode – the best place I've found to keep my barcode safe is in the back pocket of my running tights.  However, I can get pretty sweaty after running 3.1 miles so to prevent my barcode becoming a big mushy mess in my back pocket I cover it in sellotape.  This holds up pretty well.  The image above is actually my barcode after racing, and then having been dumped back in my pocket.  I forgot to remove it from my pocket before washing my running clothes and I could almost, at a push probably use this barcode again the sellotape has held that well!
3) Know your terrain – My local parkrun is Northampton which is a lovely flat park where you can see the whole course from the start/finish line.  Whilst back at my parents a few weeks ago I ran the Sheringham Parkrun.  This was completely different and I was 3 minutes slower due to the terrain and also my lack of knowledge of it!  At Sheringham you start in the middle of loads of trees heading on a sharp downhill.  That was pretty much the only downhill of the race and just before the finish there was the steepest hill I have ever run up!  You couldn't see what was coming around each corner and there were tree roots sticking up everywhere.  A proper trail race!
4) Head towards the front – If you are runner, no matter how casual, head towards the front half of the race start pack.  I made the mistake in my first parkrun event of heading towards the back as I would in a road race and spent the first five minutes overtaking and winding around people.  Lots of people sign up for parkrun to get themselves out there and moving each Saturday morning or even run it as a family event with the kids.  There are still several club runners and people that are aiming for PBs but I found it very difficult to judge people the first time I went.

5) Concentrate and avoid other park users – If you get too zoned out during the run you are bound to fall over a spectator's dog or worse!
6) Volunteer every so often – Parkrun suggest that you should try to volunteer about three times a year.  Parkrun is run by volunteers, so if people don't make the effort to volunteer then the races will not be able to go ahead.  I definitely plan on volunteering over the Summer on dates when I know I will be able to commit.
7) Encourage others to take part – This is a FANTASTIC scheme for ALL members of the family.  Lots of people always seem to be looking for activities to take part in as a family group and I think this is ideal.  30 minutes on a Saturday morning, completely free, good exercise and having fun with your family.  Definitely spread the word!