Yesterday morning I woke up quite early, wolfed down a toasted bagel with peanut butter…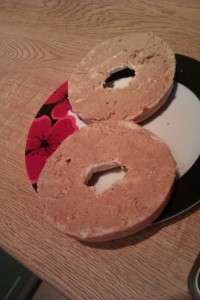 I got changed into my running gear and pulled out a steady 2.71 miles (one lap of town).  Mile 1: 10:35 Mile 2: 9:24 Mile 3: 9:38 pace.  350 calories in total and a nice feeling before grabbing a shower to get ready for my friend Amy's wedding in Birmingham.
I was Amy's witness at the wedding.  I've been maid of honour once, bridesmaid once and a guest plenty of times but never a witness.  I'd never even thought about it before Amy asked me to be one.  Dan and I both commented yesterday we don't even know who we would ask to be our witnesses if we got married but could reel of details of our bridesmaids and groomsmen!  (Nope, we're still not engaged, and yes, we were asked plenty of times at the wedding yesterday!)
I hadn't even thought beforehand about really what I had to do and when I was handed a fountain pen in the church suddenly panicked and thought perhaps I should have practised writing with a fountain pen as the last time I used one was probably when I was about twelve!  Luckily I managed to scrawl out my name in the three books and the vicar jotted down my details as the witness of the wedding, along with Brett's witness' details.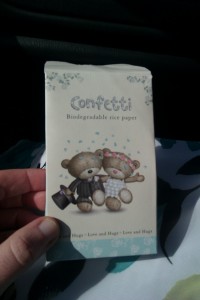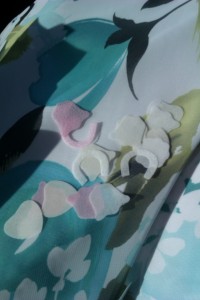 This is the first time I have ever remembered to buy confetti before the wedding and I was really excited about throwing it! 

We weren't allowed to take pictures in the church. 

  Only the official photographer and then afterwards we were shepharded out of the church grounds so I didn't get to throw my confetti at all!  Oh well, I have some in stock now for the remaining six weddings we have to go to!
After the ceremony we quickly checked in at our hotel and I took this picture of the hill outside…it was really hilly all around the surrounding area…I would not want to be running 40 miles a week around here!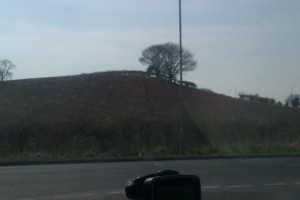 We were starving by this point (it was gone 3pm) so Dan picked us up a brownie from the Co-op before heading to the wedding breakfast.  This is what I had wanted to avoid and had planned on packing some fruit and Graze boxes but had completely forgotten in the rush of hair curling and makeup before leaving.  Weddings have crazy timings for feeding!  After getting up really early (5:30am when I was maid of honour for my friend Hollie in 2009!) you have breakfast and wait until 3-4pm before getting fed the 'wedding breakfast'…that's a long wait!  I need to prepare better for the coming weddings…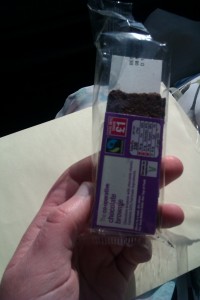 Having snowed on and off for the last month it was really anyone's guess what was going to happen on the wedding day.  Luckily, it was lovely weather, so sunny and warm.  So warm that people were even nipping outside to cool down between courses when the food started being served!
Amy will have some lovely pictures of the day.  The reception was held at a golf course in the outskirts of Birmingham and the backdrop for the pictures was beautiful.  Here's one of me and Dan when we first arrived…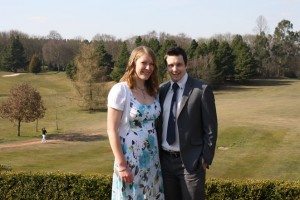 And one I took of the NQT girls and Amy after the official shots had all been taken.  These are the girls that Amy had begun her Newly Qualified Teaching Training with when she got her first job.  I spent much of the evening sat on their table chatting to them.  I always find it odd that you spend so much time with new people in the build up to a wedding – engagement party, hen dos, wedding prep, then of course the actual wedding.  Then afterwards, it is quite likely you never see these people again!  Is it just me that finds this odd?!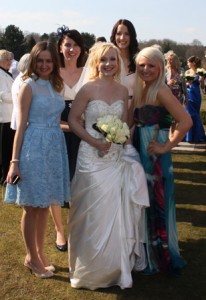 When we had returned our invitations we had made selections for our starters and dessert.  I had chosen the soup and profiteroles.  Dan had picked pate and profiteroles.  The main was still a surprise to everyone on our table.  When I asked the maid of honour at the spa day on Thursday what it was going to be she couldn't tell me as she wasn't sure!  It ended up being a beef roast dinner.  I didn't eat the beef as I'm not a fan and Dan took a slice from my plate.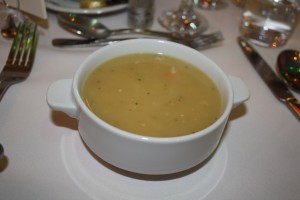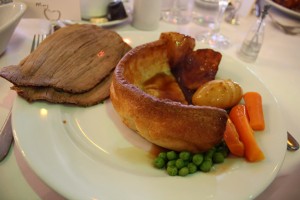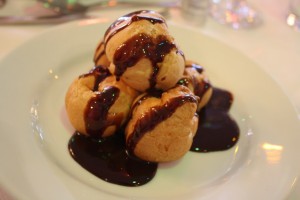 The favours were cupcakes, so whilst they set up ready for the evening do Dan and I each took a cupcake and ate them outside whilst sat on a picnic bench in the last of the day's sun.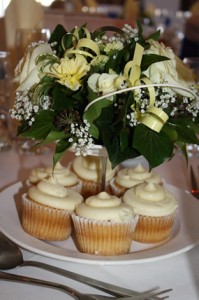 I did get through a fair amount of alcohol yesterday (whoops!) but I had a really good night and I'm pretty sure Dan enjoyed himself too.  I rocked out to plenty of songs on the dancefloor later on…I'm sure that burnt off a few alcohol calories!  I managed to get through a glass of arrival bucks fizz, a champagne toast, two large glasses of white wine on the table and two large glasses of rose from the bar…
I've known Amy since starting work at Frankies in 2007 and it was good to catch up with several ex and still current members of the restaurant crew last night.
Final picture of the night…I like this one, they look so happy!