Stolen from Runner Girl Revisited with a few new questions thrown in!
1.) What is your favourite place/trail for running? I live near to Stanwick Lakes and love running along the trails around here early mornings at the weekend.  There are no cars to worry about stopping for, hardly any people so I don't have to worry about bumping into others and it's off-road (but still relatively flat) so much better for my joints. 

2.) What is your favourite race you have ever run? Nene Valley 10 miler – my best race by far!  It was a pretty flat course and I paced it perfectly at an average of 9m 29s pace throughout.  I felt good the entire time and that I could have carried on to complete a half marathon at this pace!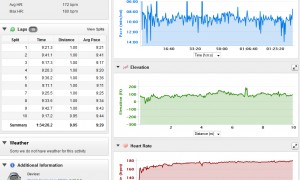 3.) What is your favourite distance to run?
Race-wise – half marathons – testing but achievable to train for.  Does everyone answer with a half marathon?!  Running for myself though I love 5 milers.  They fit into an hour including a shower!  The perfect amount of time for a feel-good workout!
4.) What's your favourite time of day to run?
I love early morning long runs – feeling like I've actually achieved something before my day has begun.  I once rang Dan to find out what he was up to after completing a 19 miler to discover he was still in bed!  But I also love my Friday after-work runs where I can race out my frustrations/happiness from the week.
5.) Who is your favourite running partner?
For my first 10k I ran with Dan and he paced me very well and kept talking to me the whole time.  I still enjoy my runs with him and it's something healthy and fun we can do together but he's not so keen now that I can smash his 5k time by 3 mins!  He tried to race me up a hill near to our house once not long after I joined my running club.  Until that point I had been taking the run pretty easy but this was my excuse to leave dust in his face…and I did!  I struggle racing with a partner and tend to prefer to concentrate on my running style/pacing.  However, I love having a good catchup natter with my friend Hayley on long training runs.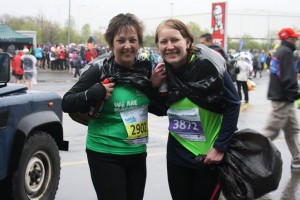 6.) What is your favourite pre-run breakfast?
Breakfast of choice tends to be a toasted bagel with smooth organic peanut butter.  This hasn't been race-tested yet though!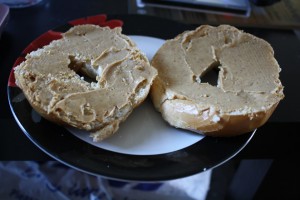 7.) What is your favourite way to track your mileage?
With my trusty Garmin 405!  I am a big, big data geek and have melted down on the few occasions I've forgotten to put on/charge my Garmin!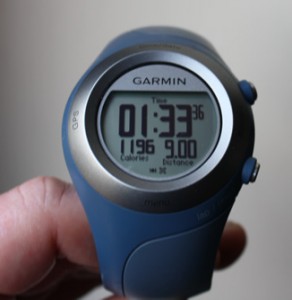 8.) What is your favourite running quote?
"No matter how slow you are going, you are lapping everyone on the couch."
9.) What is your favourite reason for running?
To eat cake!  Haha!  Only partly true…I run mainly to set myself personal challenges that I can work towards without relying on others.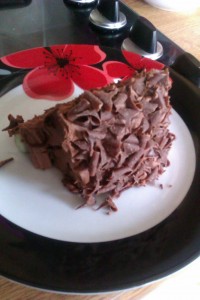 10.) What is your favourite weather to run in?
I run best on cold windy days!  Give me winter races over Summer any day!
What are your 10 running favourites?…