Today the plan was to head back to Norfolk until Friday and spend time with Mum/my high school friends.  Dan is back at work and I needed to get away for a bit before returning to work next week.
I offered to take Mum to her chemo session this afternoon.  Initally I had planned to get up at 6 and head out for a 5/6 mile run before getting ready to head back but the underneath of my left foot felt really bruised after my 22 miler on Monday and then wood unloading yesterday.  I decided to give the run a miss and caught up with a few emails over breakfast instead.  Boring standard half blueberry wheats/half Jordan's strawberry crunch with semi-skimmed milk.  I'm getting bored of typing this now!  Need to come up with something a little more exciting next week!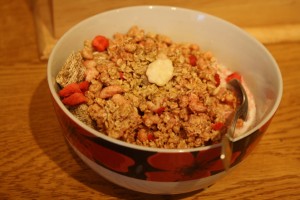 I ended up being a little later leaving than initially planned.  Mum's appointment wasn't until 1pm.  It takes two hours to get from mine to Mums and an hour an a half to get from hers to the hospital.  I left mine at 9am but received a call not long after leaving to say that Mum had been asked to go straight into the hospital then as her white blood count was extremely low from her last set of blood test results and they wanted to check that she could continue with the chemo today.  I offered to drive straight to the city hospital and meet her and Dad there but because she wasn't sure how long they would be there for she asked me to head straight back to theirs and walk Blue for them.  Reluctantly I gave in and felt like a lost part most of the day.  I walked Blue for over an hour which he enjoyed at least.  I haven't seen any primroses yet round where I live but there were loads down the lane where I walked Blue today.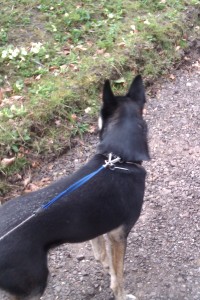 I kept the fire going, caught up with a few more emails/work things and washed up for when Mum and Dad got back.  I felt pretty poopy that I couldn't go and break Mum's day up a little bit.  I received another call early afternoon to say that her white cell blood count was just high enough to have a chemo session today so they would be staying in a few more hours.  I relaxed a little and threw together a salad of items I found in the fridge…some lettuce, a tomato, half a green pepper, some mature cheddar and a slice of bread and butter.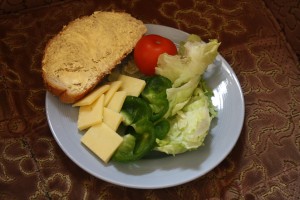 I love the bread my Dad buys.  Proper bread straight from the bakery.  I could eat a whole loaf of this!  I followed my meal up with a Pink Lady apple.  I've really gotten back into my apple eating lately.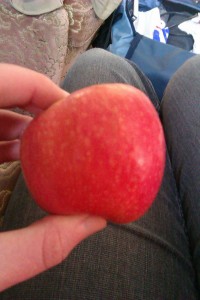 Blue kept me amused all afternoon by rolling around infront of the fire!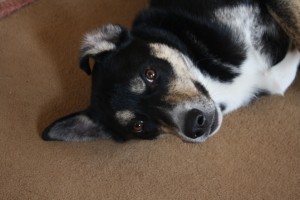 Mum and Dad returned about 6pm.  Dad threw together a quick meal for everyone.  I skipped the bacon the others had, but had beans and a fried egg on toast for dinner.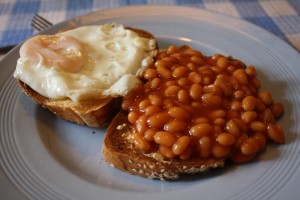 NEVER tell my Dad you fancy another slice of bread…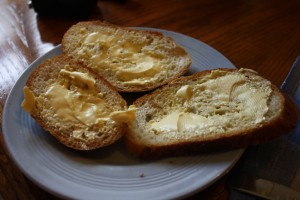 And after watching lots of You've Been Framed videos and Youtube clips with him in the lounge NEVER mention you're still a little peckish!  Two double crackers with cheese…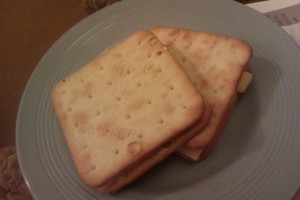 I did turn down a Magnum icecream he offered me earlier on though.   My Dad is the worst at over-feeding!  And I find it really difficult to say no to him as he goes to so much effort and means so well.  I feel my choices foodwise are getting really good when I'm out but when I'm at mine or Mums I pick at food too much, through boredom mainly, not actual hunger or desire for the food.  I plan on setting myself some mini healthy living goals each week, starting this Friday to try and stay focused in areas I slip up and get annoyed at myself for.
It's just gone midnight.  Made In Chelsea is on TV in the background while I'm blogging.  It's rubbish!  Does anybody watch this?!  Bedtime!