I don't like how long my posts have been…I get bored…I'm sure other people get bored!…The aim for the future is to break my day down into at least two…here's the first part of today…

Breakfast was my new routine of fruit, cereal and low-fat yoghurt.  I pulled some raspberries out of the freezer, a few more pineapple chunks and on the bottom of my little conconction were some blueberry wheats.  The raspberries were very sour and could probably have done with something a little sweeter to take off the edge.  The blueberry wheats were a little dry without the milk as well.  I shall be returning to my Jordan's crunch mix after my shopping trip tonight.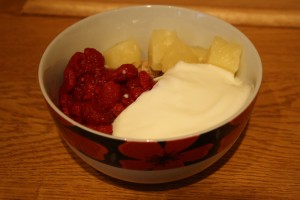 The Healthy sELF challenge for today is to 'track your water consumption'.  I had two half pint glasses before leaving for work and then filled up this bad boy with the aim of finishing it by the end of work.  I shall work out my total consumption at the end of the day and let you know tomorrow morning.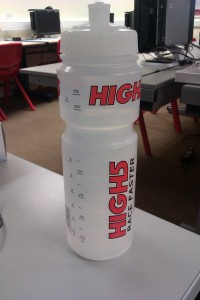 At breaktime I grabbed a Graze box – Oven roasted salt and vinegar nut selection.  This with several swigs of water held off my hunger until lunchtime.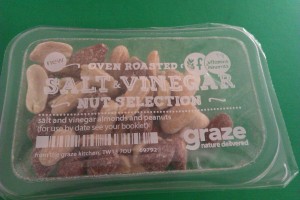 Lunch was a colourful salad.  I am really into my salads right now and plan on picking up some more tasty salad ingredients at Tesco tonight!  This salad had lettuce, grapes, two large tomatoes and two eggs turned scrambled quickly in my new-found-way of doing so…the microwave!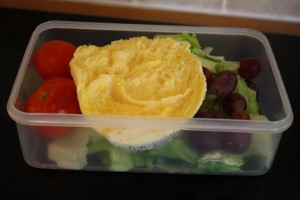 I felt the need to have a little something sweet in the afternoon before my final lesson.  I opened up this Graze box, knowing full well that I only liked the chocolate chips inside, but the few small chocolate drops were just what I needed to keep me going until run club tonight!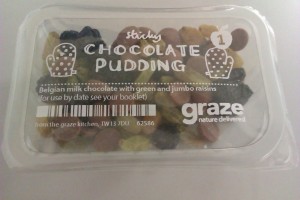 By the end of the school I felt comfortably content with the contents in my stomach.  On Tuesday I had felt bloated and too full before club and if we had been out on a long run Tuesday I would either a) have been sick b) rushed into a pub for a loo stop mid-run or c) missed club altogether for fear of either a or b happening!
At the end of school today I had to give back my form group's trophy which they won for being so wonderful and making the most money for charity last year…it has been displayed with pride in my form room for the past two terms…I don't think we'll be getting it back this year though!  As year 10s, they seem to be all over the place this year!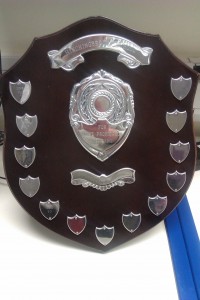 The kids in my form have been on about How Animals Eat Their Food quite a bit just lately.  I'd not heard of it before.  Dan has just shown me the YouTube video which did make me laugh!  When did I get so old that I don't know the cool YouTube videos anymore?!
This video isn't cool though.  This one is pretty scary.  It's from the BBC News website and shows a man in his car a VERY long way away from the fire in Texas before the explosion this morning…and then the actual explosion.  I cannot get over how far that explosion went.  Very scary.