My shorts have never rubbed before.  The only running clothes items that have ever rubbed are my old sports bra if I left it on too long after returning from a run and the club vest if I wear it with nothing underneath.  Then it tends to rub just underneath the arms, but put a t-shirt under there and I've had no problems.
Yesterday, to add to the day I was already having, my shorts that I'd never had a problem with before decided to rub!
By mile 3 I ended up walking with my legs slightly out at the top, away from each other to limit the rubbing as much as possible.  By mile 4 I needed the toilet quite badly and so again, I had to adapt the way I walked further and must have looked ridiculous walking the last 0.7 miles home.  I always find that when in a situation that results in me walking I end up pretending to limp, so passers by don't judge me for no longer running!
I had planned in advance on not going to club last night.  I lost my confidence a little after last Thursday when I ended up being left a long way behind the group with very little energy to keep up with the 8:20 pace for the seven miles.  With the marathon in just 11 days I didn't want the extra pressure so have decided that this Thursday I would train on my own, and next week I will run with the group below me and then build my confidence and speed back up again after the marathon.
As we missed out on our Wednesday date night and last night was the release date of Iron Man 3 Dan and I decided to head to the cinema after my run.  Dan had actually booked the tickets earlier in the day.  I wasn't at all hungry and ended up without tea last night, but Dan did convince me to pick at some of the Pic 'n' Mix sweets he bought for the showing.  When we share Pic 'n' Mix, Dan always tends to go for the sours or chewies and I go for the chocolate based ones.  The mini toffee crisps and white mice are my favourites!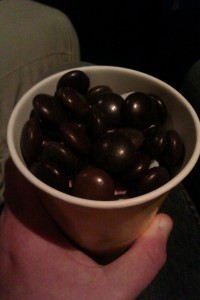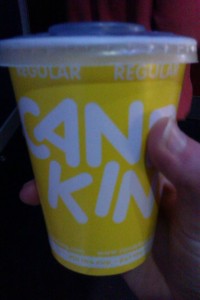 I loved Iron Man 3!  A really good film, especially for a third film in a series.  Before the film we saw loads of trailers for films about to come out that we want to go and see.  Dan is desperate to watch the new Star Trek and I'm looking forward to seeing Man of Steel.  One of Dan's friends worked on the 3D scenes of Epic and this is another film we both really want to go and see.  We also both quite liked the look of After Earth, the new Will Smith film, although the trailer was the first we'd heard anything abobut the movie.
Yesterday, one of my year 11s stayed after school to complete some extra credit work as he is desperate to go and see Iron Man 3 at the cinema next week.  As rewards for outstanding or extra work our year 10s and 11s complete, our students receive Golden Tickets.  For five Golden Tickets, they can trade for a cinema voucher, and David just needed one more to go so I found some extra work he could complete for me.  I really love my year 11 class, even though at times I can get fed up of them.  They are all really into their films and music and it's nice to be able to chat directors and bands on a Thursday afternoon whilst they are completing their work!