| Day | Breakfast | Lunch | Snacks | Dinner | Exercise |
| --- | --- | --- | --- | --- | --- |
| Mon | Grapefruit, yoghurt and cinnamon | *Treats* (as Mike forgot them on Fri he is bringing them in on Mon instead) | 2x tangerines | Spaghetti bolognaise with peas | 5k before school. 30 Day Shred Level 2 after school |
Here is the plan that I laid out as part of my HealthysELF challenge at the weekend.
I didn't entirely stick to it yesterday, but it was pretty close!
BREAKFAST: (Grapefruit and yoghurt – no cinnamon – I was too lazy to hunt further when I couldn't find it!)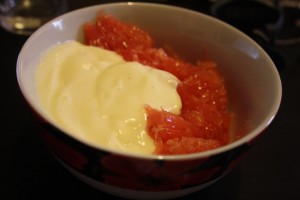 LUNCH: (Treats – one small ham roll, a mini pork pie, a handful of grapes, a small scotch egg and a bag of Sunbites crisps.  I'd not seen these crisps before and they were really nice.)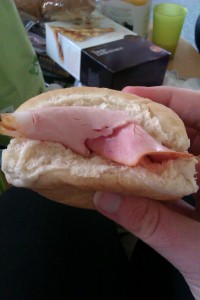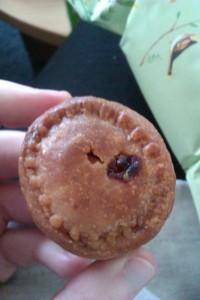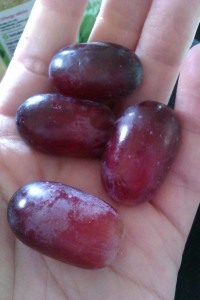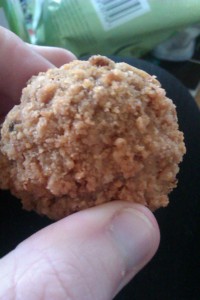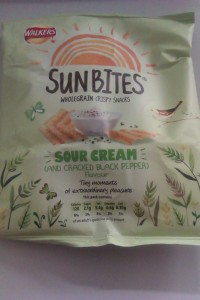 TREATS:
(After the massive amount I ate for treats at breaktime I didn't really fancy my tangerines in the afternoon.  Someone kindlyleft some cut veg on the side in the staffroom though so I snacked on a couple of pieces of yellow pepper instead.)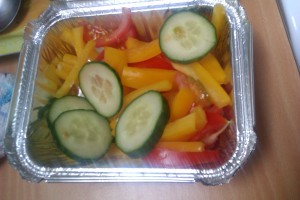 DINNER: (Tea was a little beef in a spaghetti bolognaise with peas, and I ended up making a side of garlic bread for us (what was on this plate was split with Dan!) using some left over ciabatta and some garlic granules and butter.)
EXERCISE: (I felt absolutely exhausted before school and couldn't face heading out for a run.  Dan however, offered to run with me when we returned home from school and we ran a slow 2.75 miles in 29 minutes around town (I thought this was about a 5k, but clearly not!) This also then meant that I didn't fit in Jillian last night, but my body was absolutely exhausted.  I actually went to bed at 8:30 and and fell into a really, really deep sleep until my alarm went off at 5:30 this morning.  Knackered is the word!)
And here is a picture of Bella who decided that sleeping on Dan's laptop case infront of the fire last night was more cosy than sleeping on the actual sofa or our dressing gowns, which is her normal spot!