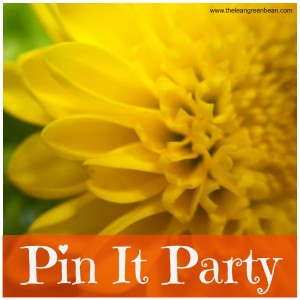 Lindsay is hosting a Pin It Party over at The Lean Green Bean today.  The idea is that each blogger taking part writes a post containing images and links to five of their favourite posts from their blog which they would like to see on Pinterest.  Each poster then visits at least three other blogger posts and pins some of their favourites to their own Pinterest boards.
If you want to take part, click on the flower to the left and follow the instructions at TLGB.  Links to all participating bloggers are at the bottom of Lindsay's post.
Here are the five posts I am sharing…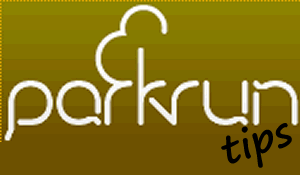 Still not really sure what how the whole Parkrun thing works?  Parkruns have become more and more popular over the past few years.  Check out my guide to help you suss out how best to attend and take part at one of this fabulous 5k events, now all over the world.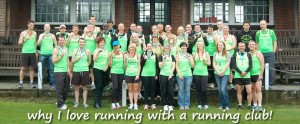 Still running on your own and unsure about taking the big leap into the world of the running club?  Have a read here about why I love mine so much.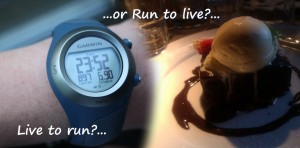 Which do you find yourself doing?  Running because that is all you can think about from the minute you wake up until the minute you fall asleep?  Or running because you like to eat cake?!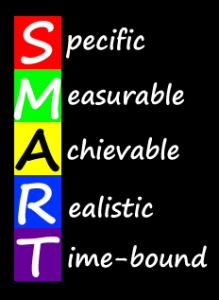 Not sure where what direction to head in next with your running?  Whatever you decide, make sure you set some SMART running goals to help you achieve the best you can.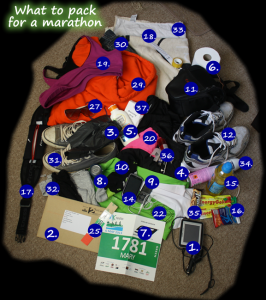 First big marathon?  Not sure what to take for the day?  Check out what I'm taking for my marathon #2.  Having already competed in nearly 50 races since becoming a runner in 2011, and with this being my second marathon I now feel that I have a fair idea of what I need to take with me on the big day!