1) …checking the weather for Monday…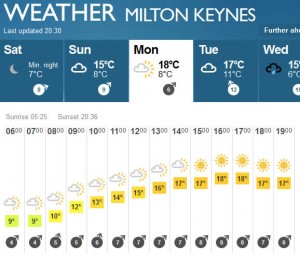 …at the moment this is looking much better than the 20 degrees with no cloud that it was the last time I checked…!
2) …learning how to use Twitter.  I'm an ICT teacher.  Surely I should just know!  Thankfully, Cori@Olivetorun is absolutely fantastic and sent me an email answering all my questions tonight. Actually, within an hour of receiving my jumbled list of questions!  Now I know just what to use the # for! 


Go ahead – FOLLOW ME!
And a million other items that I felt like I needed to catch up on as I was home alone (Dan's at a uni reunion) and unable to go running.  [CLICK IMAGE TO ENLARGE]

3) …watching the Eastenders Omnibus.  I keep forgetting to watch it during the week and end up trying to get through five episodes at once each weekend before iPlayer no longer lets you catch up.
4) Yes, I was reading an article called 'Why Do I have to Poop?'!!!  It was retweeted by MarathonTalk (See, I CAN use Twitter now!) and caught my eye with the title 'Why the Gingerbread Man sometimes comes to visit'…It also made me rethink my choice of baked beans for breakfast!
5) …playing with the CSS for ahealthiermoo…got a little further…still a long way to go until I'm happy though!
6) …updating my running club website with exciting events like this…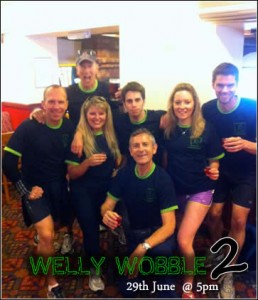 I also…
7) …went for a walk in the park and finally got some pictures of The Gully …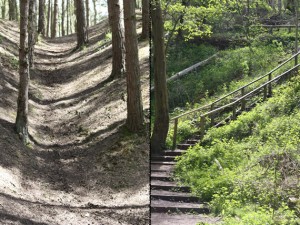 …although I still don't think the pictures quite describe just how tough these run sessions are!
8) and supervised Bella with her new boyfriend…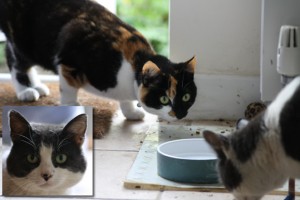 This stray has been hanging around for ages.  Dan and I named him Smoke.  Today he decided to come into the house and hunt out Bella's food.  Bella looked on, horrified!
Tomorrow I'm off to Manchester for a Segway experience as part of a hendo.  (I'm skipping the alcohol and night out in favour of my marathon on Monday)
What do you do in the final days of your taper to keep busy?…