Yesterday my friend Hayley asked if I wanted to go for a little four mile jog with her from the lakes after work.  Hayley joined the beginners group the same time as me back in Spring 2011 and we both ran our first marathon together in April 2012.  Hayley was plagued with injuries not long after and has struggled to get back into a regular running routine since.  I haven't run with her for months.  I jumped at the chance to go running with her last night, despite her warning me that she would probably be at 11-11:30min miles.  I got changed straight after school, got some firewood in and the fire going and jumped in my car to get to the lakes.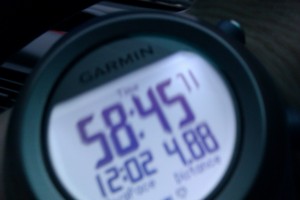 We actually probably ran at 10:30mm average but walked for the first 0.15 miles as a warm-up, ran out for two miles then had a little walk as a break for Hayley, before turning round and running another two miles and walking back to our cars.
It was so nice to have a proper gossipy catchup with somebody whilst running.  Other than heading out with Hayley, and occasionally Jenny, I'm very reluctant to run out with others, especially as a group.  I worry that I will be too slow, or need the toilet, or feel constricted going at a certain pace.  When I run with Hayley or Jenny I feel like I can relax and just have a truly chatty, relaxed run, not worrying about my pace or if I'm struggling at all.  Although I love being part of a running club at times I worry myself before going to training on a Tuesday or Thursday evening, that I won't be up to the standard of the rest of the group, and nobody will stick by me when I'm struggling as they will be concentrating so much on their own running.
Running out with Kev on Saturday was great (despite feeling so very poorly!)  When I'm feeling 100% again I plan on making a lot more of his long weekend trail runs over the Summer!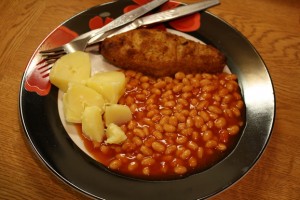 On the topic of feeling better, after getting back from my run last night I managed to eat the entire meal that Dan had cooked for me.  Boiled potatoes, breaded fish and LOADS of baked beans.  This is one of the first full meals I've been able to eat and not forced myself to do so and I'm feeling hopeful that I'm now on the mend!