I'd been looking forward to Jenny's hendo and wedding for a while now.  I haven't known my friend Jenny for very long.  I actually met her in my first year working at the school I'm at now.  Half way through the year we were asked to share a year 11 Personal Development class.  They weren't the easiest class!  Then when starting up a school Riding Club was suggested, we both jumped forward and I ended up often going over to ride her horse.  Then she got engaged and wanted to lose weight for her wedding so I introduced her to the Beginners group at my running club and she's been running ever since!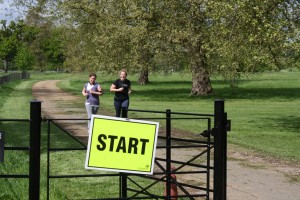 I knew I wouldn't know anyone else at the hendo on Saturday, but that I would recognise one of Jenny's friends from the yard, Lucy.  It didn't worry me too much though.  The plan for the day went like this…meet at Wimpole Estate for their Parkrun at 9am…Head back to Jenny's parents who lived nearby to group up with those that hadn't run…head out for brunch…go into Cambridge and head out on the punts, where a Treasure Hunt race had been booked…head into town for dinner…then onto some bars for drinks.
Up until the morning I had planned on running the Parkrun but then on the morning I decided against it.  I wasn't really sure whether or not I would be able to shower afterwards, and I know that I would have been extremely competitive with myself and then disappointed with my finish time (Wimpole Estate course having a reputation for a large hill en route!) which would leave me stressing over my ultra on Sunday.  I wasn't sure if we were to run as a group of 'hens' or if it was a race between us from the beginning.  I had also run a lovely 8+ miles the night before.  I still intended on heading down to take photos of the others though!
Unfortunately as soon as I arrived I wished I was running the course (KNEW this would happen!)  It was a lovely day, so sunny and the Estate looked beautiful.  It didn't help that when I arrived I listened to the race briefing, no sign of Jenny & co, followed the runners to the start line, still no sign of Jenny & co, and it wasn't until literally just before the gun I saw them legging it over from the carpark!  I quickly said "Hi!" but did not recognise the other three runners after the initial meeting to take photos of them as they came past later in the race.
Turns out, everybody ran for themselves on the day.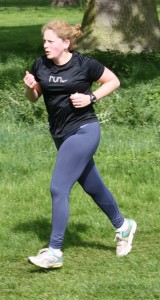 And then they all headed back to Jenny's parents for a drink and shower where we met three other hens.
Everybody was really friendly and I felt like I'd known them all forever by the end of the day.
At about 11 a few of us headed over to a little quirky cafe over the road to decorate the table for brunch where I had a lovely hummus and roasted veg wrap followed by a slice of chocolate cake.
The teapots were really pretty and fit in the top of the cups for the tea!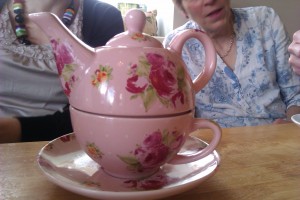 After leaving the cafe we headed up the road to view the spot for Jen's reception.  It's in a neighbour's garden where they will be putting up a marquee on the day.  It is a beautiful garden!  We tried to take a picture of us all in it by hanging my camera in the tree, but unfortunately it didn't quite work…!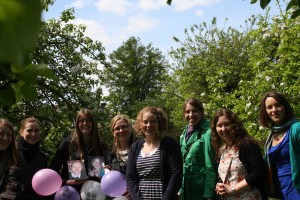 SOME of me made it in on the left hand side!…
After quickly dumping some bits back at Jen's Mums we headed in two cars into Cambridge.  I offered to drive a car as Dan and I were heading away early for our Lake Windermere trip the next morning.  Lucy, one of the bridesmaids had booked punting with a treasure hunt so we quickly sorted ourselves into two teams of four and were passed a clipboard of clues where we could find the answers along the river, and also some on shore.  We had brought along party hats and a bottle of champagne, which was quickly opened whilst we were on board.  Jen was the only one with any punting experience, so she took off with the punting.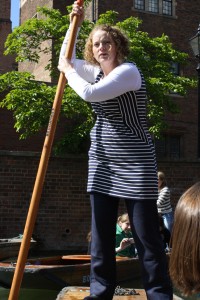 The clues were really fun.  There were some serious ones, but also some fun ones ("There are four letters on the ****** building, we know what they actually stand for, what else could they stand for?"…), some cryptic ones and some creative ones ("Design a new version of *****").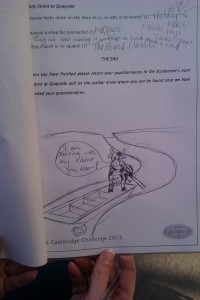 We ended up being out on the punts for about 90mins and all took a go punting on the back.  It's pretty fair to say all of us, bar Jen, were completely rubbish at it!
At the turn around point we heard shouts of "Miss Hildrew!" and turned to see a bunch of year 9 girls from school.  You can literally go NOWHERE without bumping into students from school!  The river was 35 miles from school!  Luckily, I think they only spotted Jen, and not me!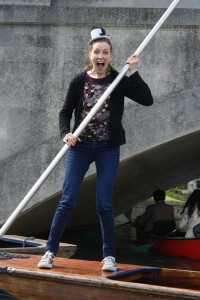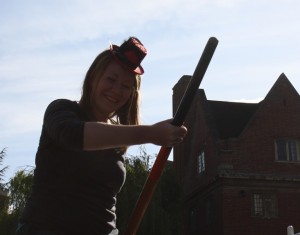 We then headed for dinner where I shared a bread starter with Jenny and just had a leek and potato soup for my mains before we all headed upstairs to take some 'pose-y' pics…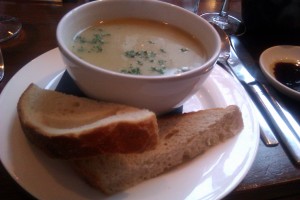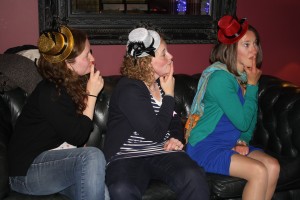 I really enjoyed the hendo and told Dan so when I got home at 1:00am Sunday morning.
Which was coincidence as the next day this happened…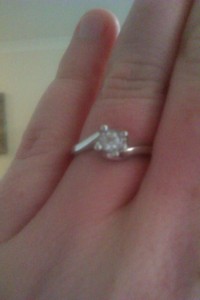 …more to come…