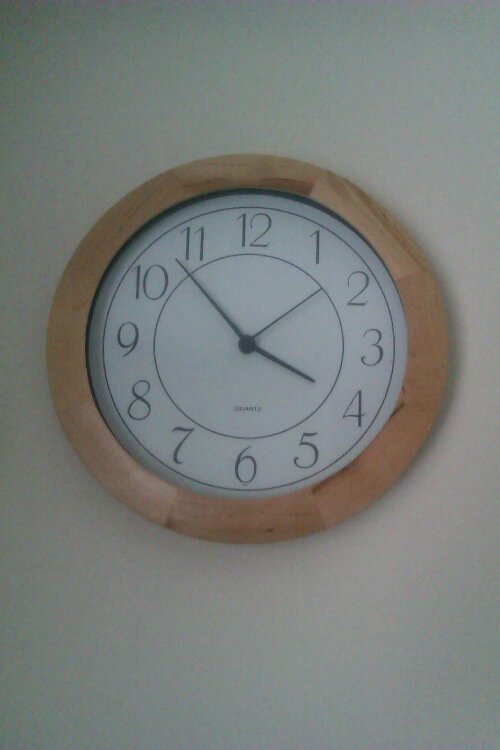 I drove into school on Friday as Dan was heading out with work friends when he finished work so couldn't give me a lift home.
Therefore I drove home straight after my last lesson rather than hanging around and ended up home before 4! Normally it's gone 6pm by the time I get back from school and it was nice to have that extra time.
I used it wisely. Cleaning, tidying and then finishing these little pieces off!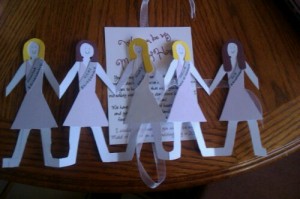 I saw these on Pinterest a little while back and knew I wanted to ask my bridesmaids in a similar fashion.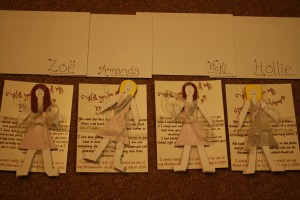 Altogether, I am asking four of my best girl friends to be bridesmaids on my wedding day next year.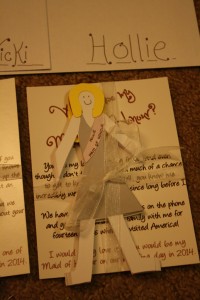 Hollie has been my best friend for the longest time. I've known her since year 8 and we've been best friends since not long after. When we were 16 Hollie invited me to spend two months in Idaho with her and her Mum, whilst they were visiting Hollie's Grandma. I also went back with them the following year.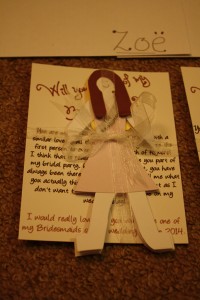 Zoë was also one of my best friends from school and I got to know her about the same time as Hollie. Zoë is a country gal, like me, also rides and we both love making crafty things.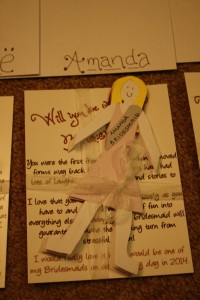 Although Amanda was in my group of friends at school we were never 'best friends' until after we had left and gone to University. Amanda also trained to become a teacher and i guess we ended up having a lot more in common than we first thought!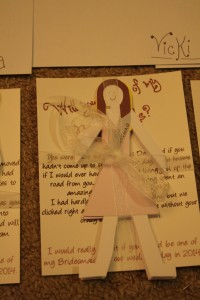 Vicki was my best girl mate from uni. The majority of my uni mates were guys but Vicki and I met through my housemate, who was on the same course as her and we just clicked straight away. She finished uni before I did and was actually up visiting me for a night out the night I met Dan.
For each girl, I printed out a little postcard with the question 'Will you be my bridesmaid?' and wrote a few paragraphs about why I wanted them to be my bridesmaid.  I cut out and decorated the girls holding hands and then wrapped the whole lot up in ribbon and placed inside the envelope.  I've had nothing but good feedback so far!  I'm just waiting for a response from Vicki…
Food was pretty average on Friday; a PB bagel for breakfast…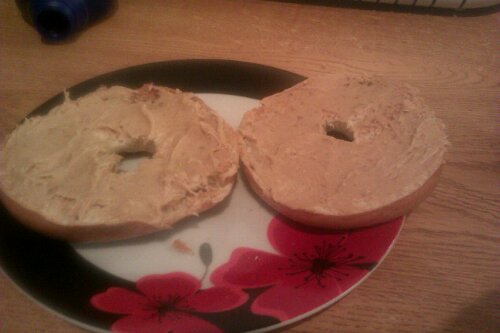 …this sandwich wasn't quite so average though…amazing bread, pesto, tomato, yellow pepper, cheese and lettuce.  I actually had two comments in the staff room about how good it looked!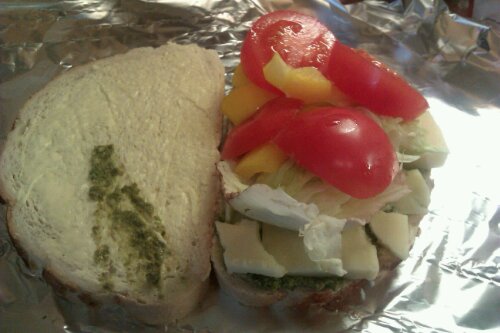 Dan wasn't home for tea so I grabbed a bag of these for a quick snack when I first got back…I'm not a big fan of crisps or crisp-type things but they're actually really nice!…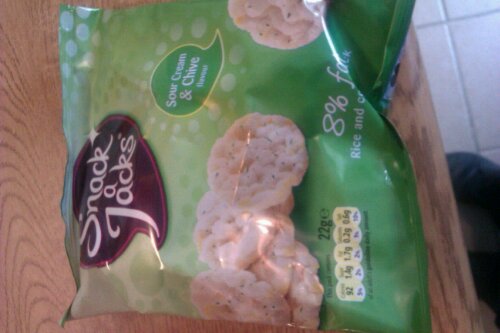 And tea was a tin of tomato soup with bread and butter.  Just what I was craving despite not being overly hungry!