A little while back I commented on how you should never own a cat if you wanted to look smart at an interview.  I'm going to add to this rule by saying you should never get a cat if you are ever sweaty or want to shower and be hair free!
THIS is my left hand following an easy > tempo run this evening.  Yes it's sweaty, but it is also covered in cat hairs as Bella jumped up for fuss as soon as she heard me come through the door!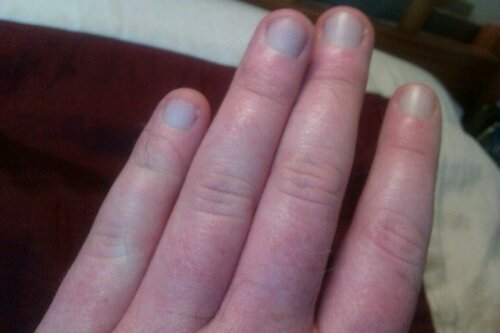 Bella also loves to come and rub around my legs first thing in the morning as soon as I've gotten out of the shower.  Her loose hair springs onto my legs and makes me look like I never shaved all Winter!
Anyway, onto the important stuff…4.7 miles including my warmup, keeping at a 10:30ish pace for the first three miles and then picking it up to 9:30mm+ knowing that I only had a mile and a half left and was still feeling good!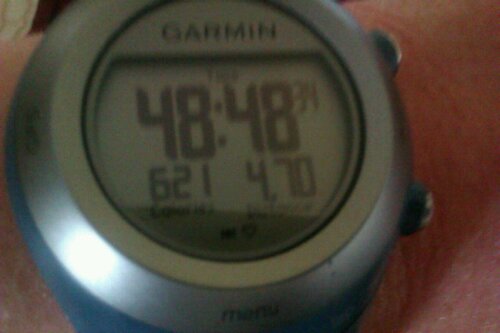 I need to get some more of my tempo>recovery runs in over the next couple of weeks.  I'm not working to a training plan at the moment and have ended up missing club nights quite a lot quite recently.  I know I need to include some speed work in my sessions so might put together a loose plan over the next couple of weeks ready for the Summer.
After a quick shower, tea was my latest addiction…lovely soft bread filled with red pesto, cheese and a tomato.  I also added lettuce after I'd taken these pictures.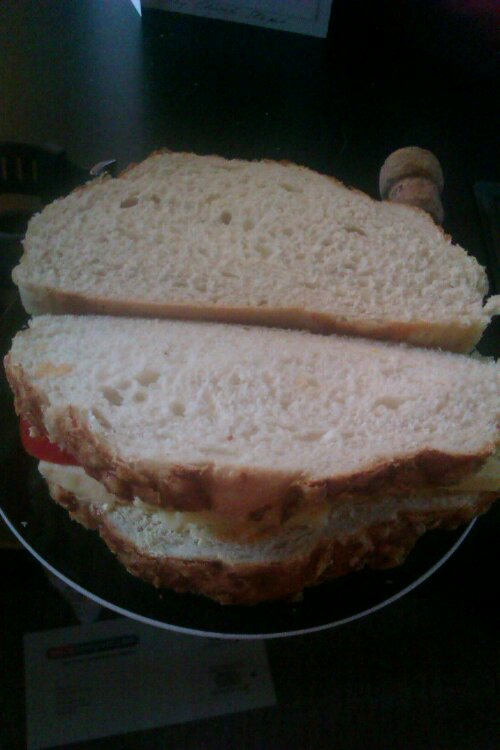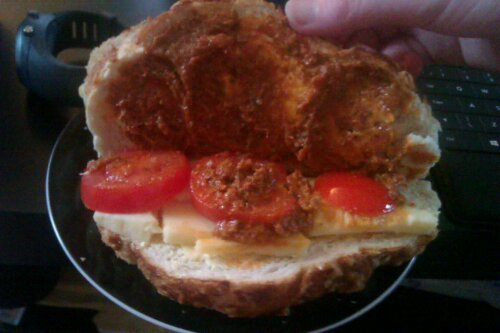 I'm very sad that my pesto pot is now empty. 

On a sidenote…why are all of runner's tools touch screen?  My iPod – touchscreen.  My Garmin – touchscreen.  My phone – touchscreen.  Do they not understand how sweaty runners get?…Or is this just me?!  All I could get my phone to do when I got back from my run tonight was zoom in and out of webpages!
Blogging from my phone was a success earlier though so expect more posts from me as I utilise my time wisely by blogging on the way to work instead of playing Sudoku on my phone! 

Disclamer: I love my cat dearly and would never, ever get rid of her!!!