This is a trial to see how blogs straight from my phone using the WordPress app look…
Breakfast this morning was my boring old Blueberry wheats and strawberry crunch cereal with semi skimmed milk. Every evening I always convince myself to have fruit and yoghurt the following morning but by the morning I'm always craving my cereal again!!!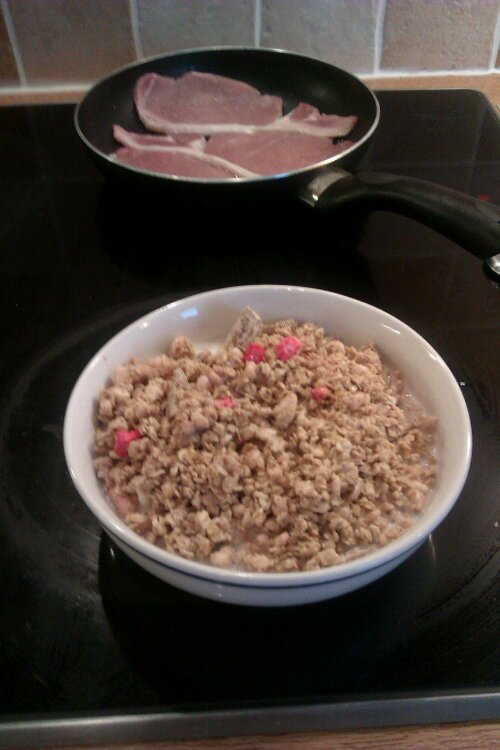 The Bacon in the above picture was me being a good girlfriend and getting up early to make Bacon muffins for Dan's brekkie! Lunch was the remainder of this pack of strawberries that I opened up to make Eton Mess (best dessert ever!) on Tuesday night when Vick and Alex came over. I should have made it into a salad for today but ran out of time this morning so ended up picking at this bag of mini chocolates in the afternoon when I got bored at work just because I knew they were there. At least I ate something. Six months ago I would have gone from breakfast at 5:30am right through until tea at 8:30pm without anything at all. I must remember that I am making progress nut really, really must make the time to ensure i am packing up healthy lunches for myself each day again.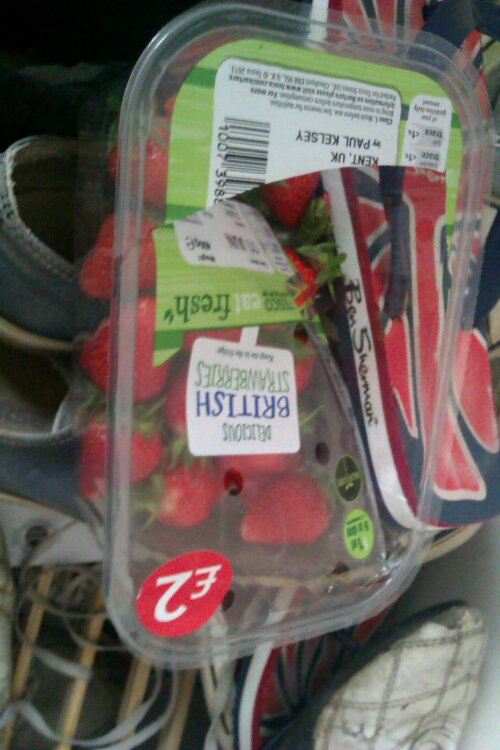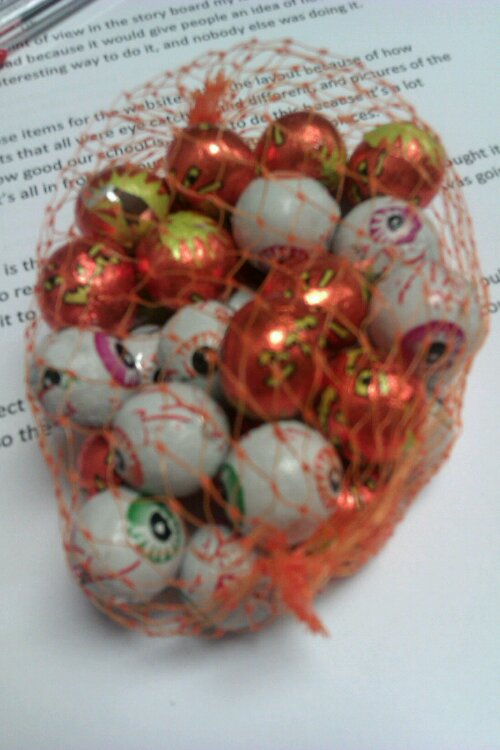 Gah! Need to do better tomorrow! The stupid A14 and a long tailback meant that I wasn't able to make it back in time to get to running club tonight so its a jaunt around town on my own for tonight. At least it's stopped raining!