Guess what I had for breakfast?!?!?!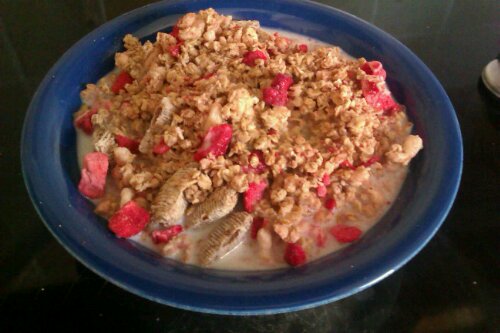 Tomorrow's the weekend though.  I promise to have something different!  Treats ended up getting cancelled today at work.  It was Tom's turn for treats but he had gotten called up for a meeting over break.  Luckily I found a Cuppa Soup packet in Vegetable flavour to chow down on.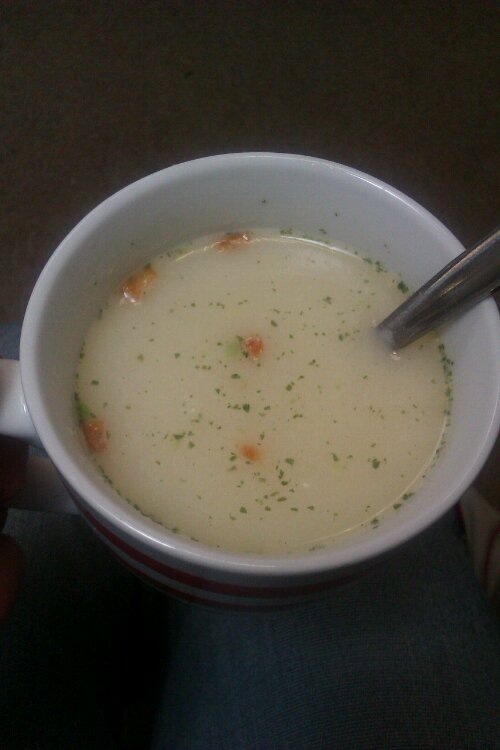 Not the most filling of lunches, but it kept me ticking over until 3:30 when I headed out of the door and zoomed off to town to collect my engagement ring which has been away getting resized over the past couple of weeks.  I was very anxious to get it back.  I worry that people thought I was making the whole engagement thing up!  Haha!  I actually had a bit of a panic on for about an hour earlier as I swore that I had placed my ring collection slip inside my to-do-list notepad.  Turns out it was inside my Running diary.  I'm such a stationery junkie!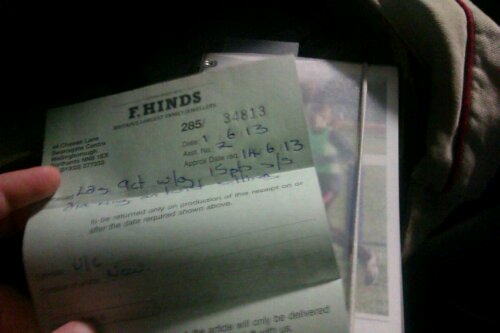 I'm back visiting Mum this weekend so plan on drawing up some meal plan guidelines for the week and also prepping some lunches The Lean Green Bean style for the week when I get back on Sunday evening.
Today I was asked to take part in interviews for my two replacement teachers next year.  I find the idea of this pretty exciting!  My school are interviewing for a new ICT teacher a week on Thursday and a new Business Studies teacher a week Friday.  I have double lessons on both of these days which they will use for interviews, so I will be present in the classroom for the lessons along with a Senior Leadership Member and I will then be asked to provide feedback for my two Heads Of Department.  I've never formally observed somebody for a job role before and have a feeling it's going to be quite an interesting day(s).  I look forward to picking up some teaching ideas myself as interviewees always bring their best to an interview.