A quick catch up with eats from Saturday…I grabbed some sushi from Morrisons for lunch on the way back to my parents.  I've only ever had sushi once before, out at a restaurant in Birmingham with my friemd Amy.  It's not something I'd ever be able to eat with Dan…he's way too picky!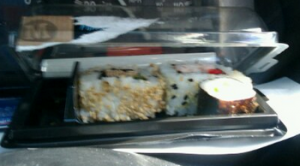 I thought I'd taken a better picture than this.  Sushi is incredibly difficult to eat whilst driving.  I can see why people head for a burger/chocolate instead!  I'm glad I had the sushi though.  It was really nice.  Only £1.25 and only 175 calories in total, but still really filled me up.  It also came with this incredibly cute little squirter for the soy sauce in the shape of a fish!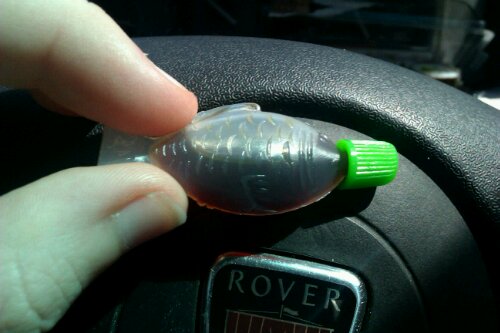 Mum had the staples out from her operation on Saturday so was in a lot of pain.  She had returned home on Tuesday evening from hospital but the idea is she goes straight back into chemo again next week.  She's already incredibly weak right now.  I'm hoping that this batch of chemo can kill off a little more of the cancer.  Because she's agreed to go on a cancer drug trial she has to go up to Norwich every week and have a session of chemo once every single week instead of every 2/3 weeks like she would have done otherwise.
I made tea to take the pressure off my parents a little.  Mum has been advised not to have any fresh salad/vegetable items as her immune system is currently so low.  Therefore I made my regular sausage casserole with tinned potatoes, carrots and sweetcorn.  I gave myself the left over sauce from the pot.  It didn't taste hugely different, but I would still prefer to use fresh veg when possible in the future.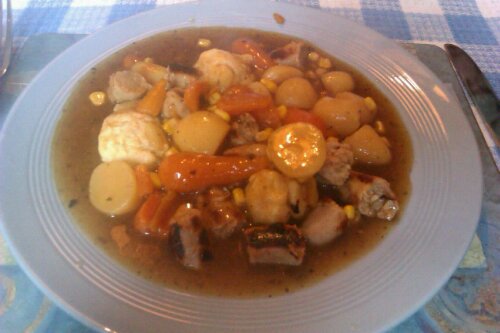 I also picked us each up a brown bread roll to mop up the casserole sauce afterwards.  I only gave Mum half of the portion size I had but she still couldn't finish it.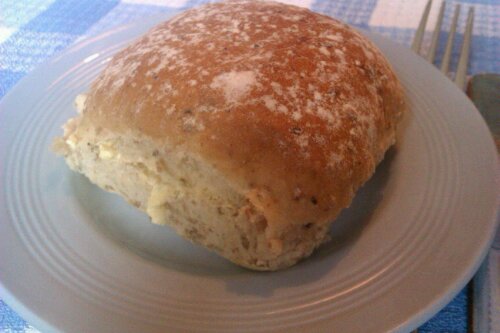 Whenever I'm back home Dad always makes chocolate custard as he knows I love it, but I never have it at home myself!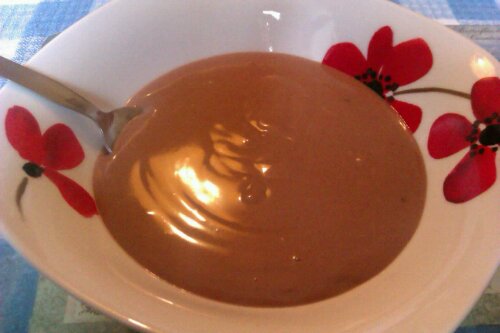 In the evening, after visiting my Aunt and Uncle, tidying the kitchen and walking the dog we sat down for our Saturday night family activity of watching Casualty together.  It's been a tradition as long as I remember, especially between Dad and I.  I'm not the sort of person who can just sit and watch TV though, so at the same time I put together my first bridemaid asking card following these instructions I found on Pinterest.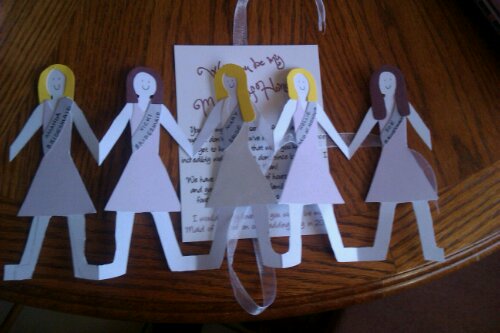 It took a full hour to put together and although I'm really happy with how it turned out I am now wishing I had not chosen four bridesmaids!!!