This weekend was all about helping Mum and Dad out and seeing something of them.
I'd taken my running clothes back and had planned on getting a run in first thing Sunday morning but when I woke at 5:30 Mum and Dad were both already up and eating breakfast and I would have felt guilty if I headed out for a run and not sat down to breakfast with them. Breakfast was one and a half cheese sandwiches. There's just something about having cheese sandwiches at my parent's house, even if it only ends up being for breakfast!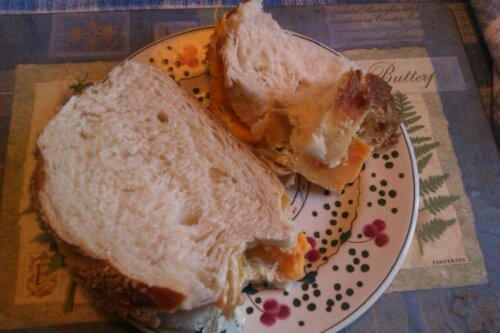 After breakfast I power walked the dog for an hour through footpaths along the edges of fields.  The sun was shining and it was a beautiful day.  I wish I'd taken my phone with me to take some pictures – but unfortunately I forgot to charge it overnight so I'd left it charging while I took Blue out for his run.
Dad was desperate for me to go to the car boot with him, so we headed over there for a little while, where we discovered a sea-food stall and between us ate a pot of cockles.  I'm not sure that I've ever eaten cockles before.  They're quite slimy and had a weird sensation in my mouth – almost like I was eating sandwiches filled with sand, they felt like they had loads of grit in them.  Dad asked for salt and vinegar on the pot and we took it in turns to fish them out with our fingers!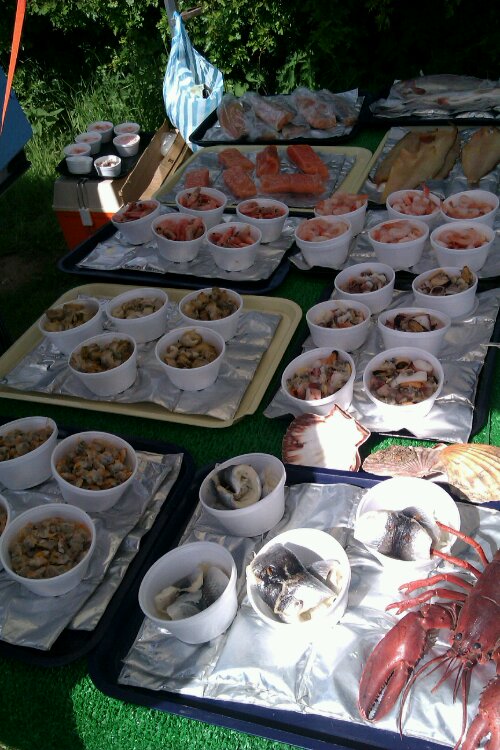 After a brief wander around the stalls (there weren't very many out this weekend) Dad took me past the house he's currently doing up to have a look inside and then we went to Lidl to pick up some shopping for the house.
I helped Mum to tidy and clean her bedroom as after her surgery she cannot make very much movement or stand for long periods of time.  Luckily, no spiders crawled down the feather duster to get me unlike last time I got the duster out!
For lunch I made us all two small jacket potatoes filled with cheese and baked beans.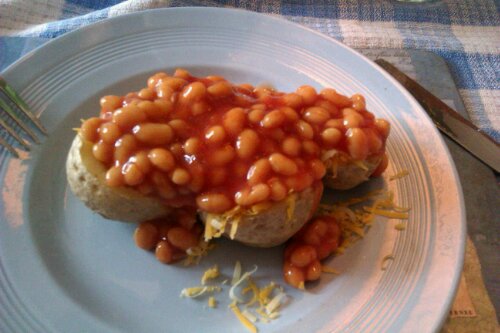 After lunch was another walk of the dog as Dad had installed the dog guard in his new car and wanted to test it out.  Although I didn't get a run in over the weekend in the end, I'm glad I got to head out on a walk with Dad and Blue.
The afternoon was spent deweeding the vegetable garden and planting some sweet peas along the front of the house.  Mum was feeling well enough by this point to bring a patio chair out to the front of the house and sat and instructed me where she wanted plants to go and which weeds to pull.  She also gave me a whole load of plants to bring back and plant in my own garden – mainly veggies which I shall hopefully get in at some point this week!  Fingers crossed for another nice weekend next week so that I can get out in the garden at my own house!
Together we put together a dinner of salmon with cheese sauce, boiled potatos, cabbage and carrots.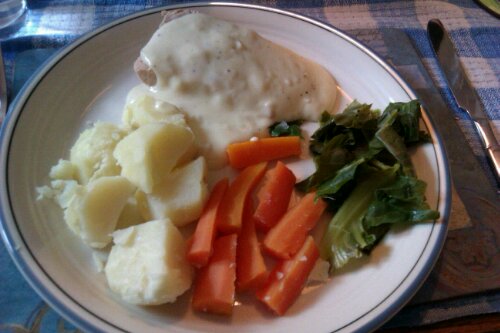 Dessert was the traditional (when I come to visit) cake and custard!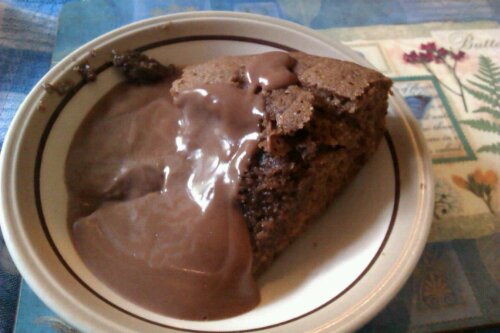 And now you can see what a messy eater I truly am!  Certain foods I eat a certain way.  Cake and custard is one of them.  I have to chop up the cake into tiny pieces and then stir in the custard.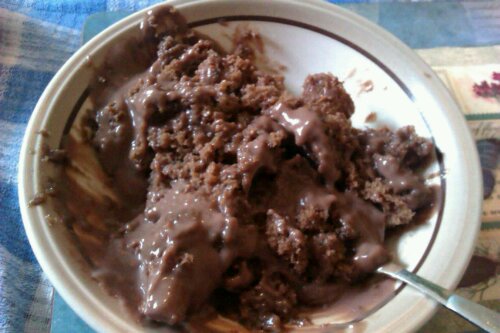 Oh, and I always eat dessert with a teaspoon…is that just me?!