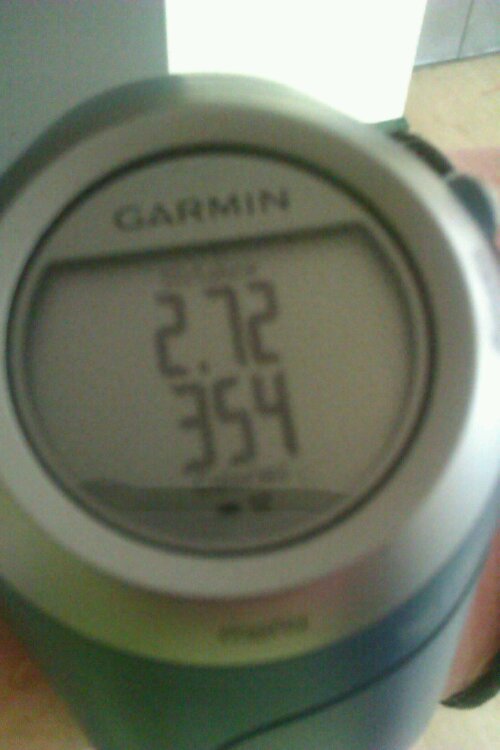 I really, really, really wanted to run all weekend long.  Non-runners really have no clue how much of a help running can truly be to somebody.
Year 11 Computing exams were last week and I have also been trying to tie odd ends up at school knowing that I have only just over a month left of teaching at this school before leaving my job.  On top of this, I have been travelling back to Norfolk (a two hour drive in each direction) several times a week to visit Mum in hospital or back at home and trying to book various bits for our wedding now that we have a date for next year!
I didn't get a chance to run over the weekend as I was so busy seeing my family and trying to help out whilst I was back in Norfolk.  I had lots I wanted to go through in my head after speaking to Mum and seeing how much pain she was in.
Monday ended up being a long day at school.  One of my form ran down the ICT/textiles corridor at the end of the day with a bright red stamp and stamped all of the display boards and walls so at the end of the day calls were made, and arrangements for the delightful child to scrub down the walls and replace the displays over as many lunchtimes this week as it takes.
I had taken my running clothes to work and by 4:30 I NEEDED that run.  It didn't even cross my mind to not head out there despite only having 30 mins left to get a run in by the time I'd dealt with the member of my form and the walls!
I changed and headed out around the park behind our school.  I decided that as it had been a long and busy week with lots to take in I needed to pound out my miles quickly and with determination so this is what I did, running at about a 9:10mm pace for most of the 2.72mile run.  It was warm, but not unbearable and I loved the chance to think everything through without having to worry about putting on a 'front' for somebody or paying 100% attention to 30 kids in my care.  It gave me a chance to digest the information I've had about my Mum and the strong chance that she won't make it to my wedding – or ever see her grandchildren – without people telling me how I should feel in the situation.
It gave me a chance to think about my wedding and what I wanted it to be and what is important to Dan and I, rather than what other people would like our wedding to be.
When I first started training to become a teacher four years ago I used to take teaching to heart and any comment thrown slightly my way would upset me an enormous amount.  Now, I likely think it over during a run, joke about it with Dan in the car on the way home from work and I have usually forgotten it ever happened before the next day at work.
So many running blogs I read are written by teachers.  I don't think this is coincidence – a lot can be said for heading out on a nice day for a run to clear your mind after taking on board so much in a teaching day.  Running is the best therapy I know of!
Breakfast this morning: a third of a pot of vanilla yoghurt.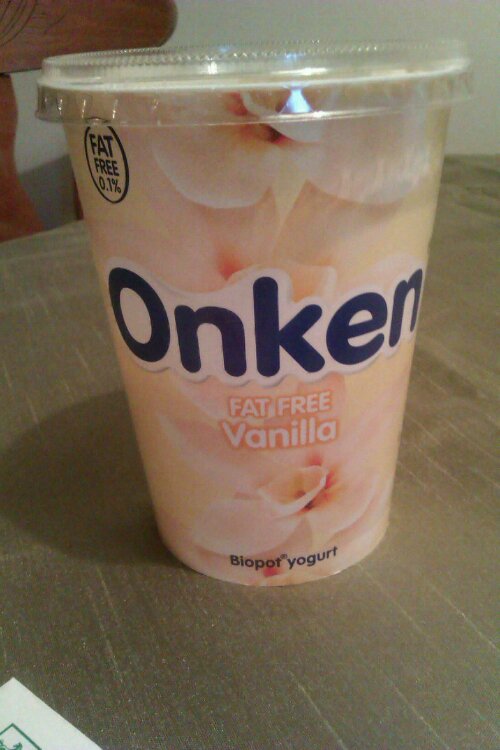 Lunch: a salad consisting of lettuce, cheese, grapes and a tomato with some caesar dressing for the lettuce.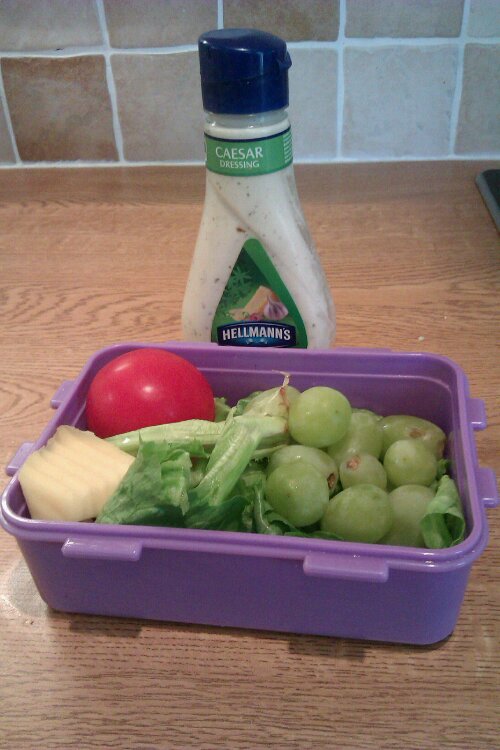 By the time I got back from running club, Dan had reheated the remainder of the pasta bake from Monday along with a stick of garlic bread.