As my egg sandwich breakfast kept me going so well on Thursday morning I thought I would attempt the same on Friday, knowing that I was going to be walking around a horse sanctuary all day with 25 kids and they would probably tire me out!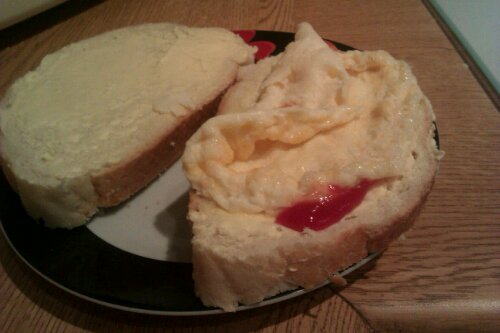 We visited Redwings Ada Cole Rescue Centre in Harlow which took a bit of finding as both the satnav and the map we had been given directed us down a small narrow road with a weight restriction smaller than the weight of our bus!  Eventually we found an alternative route and made it in time.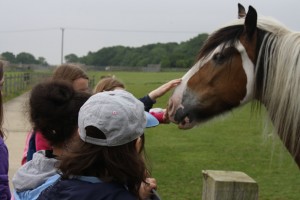 The Centre were great.  After having 45 minutes 'free time' to explore we split the girls into two groups and then one group went for a tour of the centre whilst the other went to have a presentation of some before and after pictures of the horses and learn about the types of neglect that often occur in the equine world.  They were excited to see some jars of worms and pus that they were shown!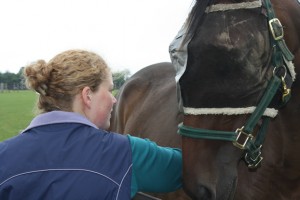 Afterwards we had just enough time for the kids (and Jenny!) to wander around the gift shop one more time, eat our lunch at the picnic benches and head back to school.
I enjoyed my lunch of half an orange, some grapes, lettuce and wensleydale and cranberries cheese.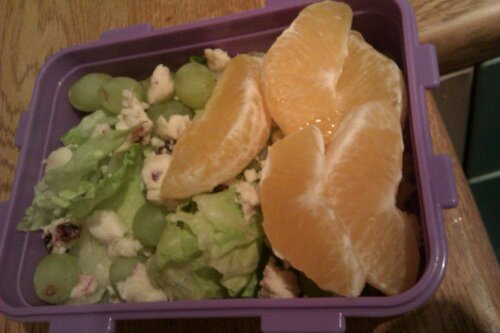 I did buy a KitKat from the shop as I felt like I needed to purchase something as we had visited entirely for free.  Although the kids had spent lots of money in there, so I needn't have worried.  This KitKat cost me 95p!  Almost forgot to take a picture of it, but for 95p even the one bite I had left, must be photographed!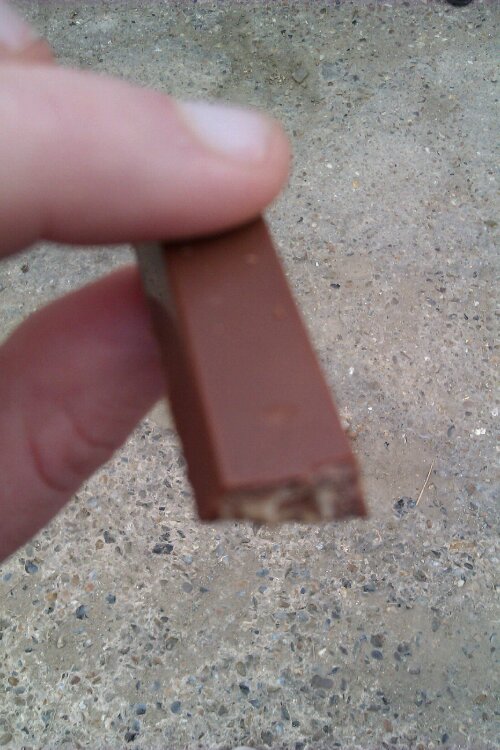 We set off back to school again at 2pm but hit really bad traffic on the A14.  (I HATE the A14!)  I panicked that we weren't going to make it back in time for kids to catch buses, and ended up ringing ahead and holding the buses.  Lucky I did, as at 3:40 (school finishes at 3:30) I ran with kids down the road to make sure they got their bus before it left!
Whilst waiting for my lift home from Dan I had an hour to kill and it was lovely weather outside so I went for a walk around the Park.  When I ran around here last week I saw these gym machines so today I went to take a closer look…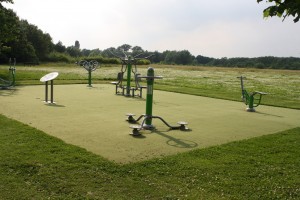 I found it quite odd seeing the machines in the park.  Especially the 'stepper'.  It's a 15 minute walk from the road to where these machines were.  Couldn't somebody wanting to increase their steps, just carry on walking around the pretty park?!
Has anyone ever seen this anywhere else before?!
Dan and I had decided to go out on a date night last night after another busy week.  Dan really wanted to go to Nando's.  We've been once before.  I'm not a fan.  I'm not big on meat, and really went off chicken for a while but decided to give it a go anyway.  It was peak time – 7pm on a Friday night so we had about a 20 min wait for a table which was fine.  When we were sat I already knew I was planning on having a Mango Quencher – Cool and refreshing with a sweet splash of apple and pineapple. This was lovely and I could drink this forever!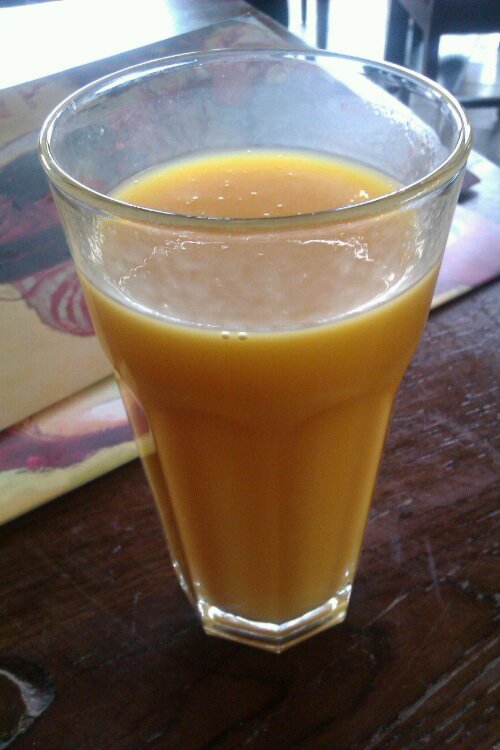 For my food I ordered a Beanie burger – Cheddar cheese, chickpea and sweetcorn burger pulsating with lentils, peas and pumpkin seeds.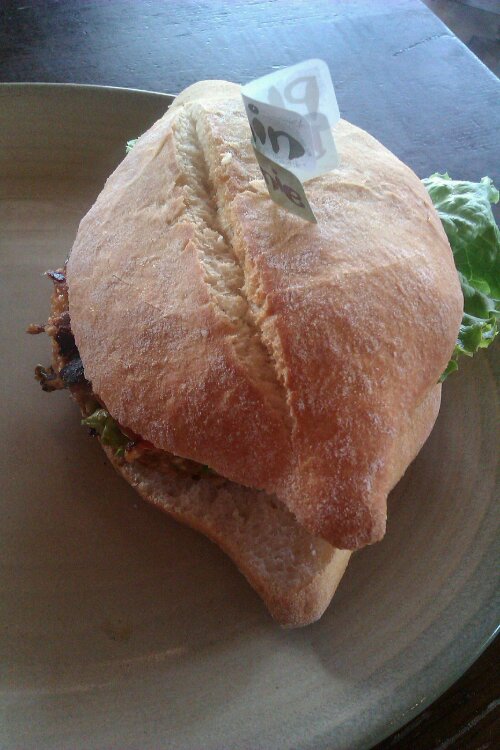 It was OK.  Nothing special.  We had to wait quite a while for our food to come out so the manager sent us some free desserts! 

  I had a strawberries and cream gelado and Dan had a vanilla one.  These finished my meal off perfectly, and it was nice to leave feeling satisfied, but not too full.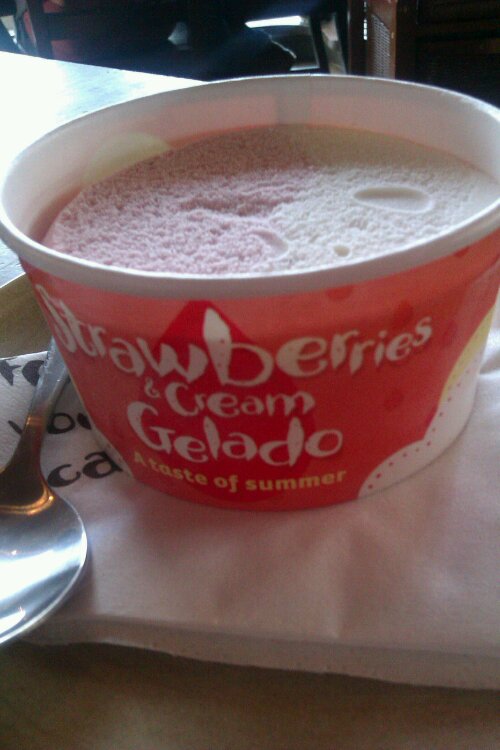 I'm not counting calories, or anything like that, but I like that the Nando's website lets you count the calories in your entire meal and works out the total for you when you add sides/etc to your dish.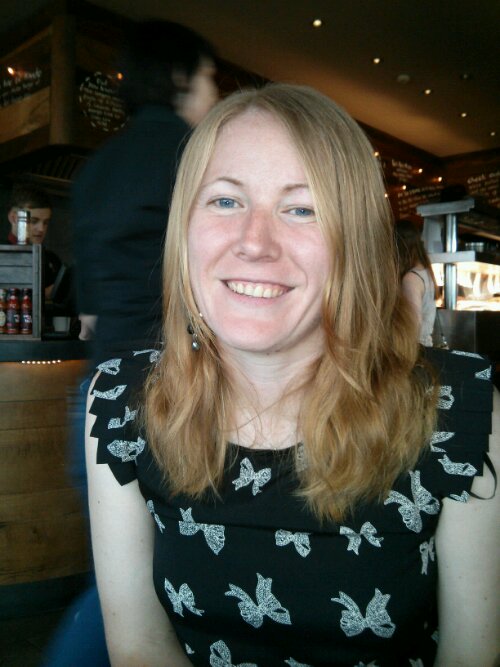 I think the last time I have a photo from going out I was in this dress too.  MUST BUY NEW CLOTHES!!!