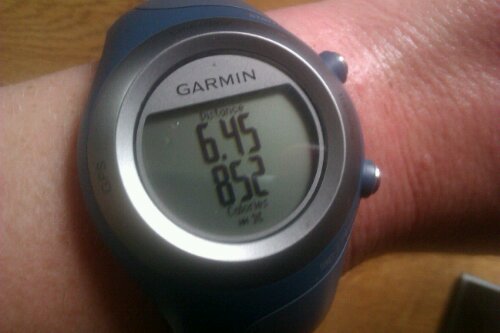 I went on a lovely 6.45 miler on Sunday night – I had actually planned on fitting in my long run on Saturday, but that never happened as we got too caught up cleaning, tidying and getting our house organised!  It was nearly 4pm by the time I headed on my run and I knew I would have to be back no later than 5:30 to get tea started and cooking so that we could eat it before bedtime!
I grabbed my Garmin and my headphones and set up an episode of Marathon Talk on my iPod and headed out of the door.
Because my time allowance had changed, I hadn't really thought through my route beforehand, so wasn't really sure how far I would be running or even in which direction!  I've gotten pretty bad at doing this just lately and it's not very good for safety.
I always try to wear my Wrist ID band when I go out and tell Dan where I'm going incase anything happens, especially as I don't always take my phone out with me if I'm not wearing my running belt.
The episode of Marathon Talk was with a rep from Lucozade and he was discussing preparation in terms of nutrition.  This is something I really need to think about before my next long race.  I really struggle to eat whilst out on a run, especially whilst it's hot.  At the Shires & Spires 35m other than a few jelly babies I could only eat one small cocktail sausage and half of the pastry from a mini pork pie.  The spokesperson for Lucozade was saying that you really need to just keep practicing eating/drinking whilst on runs to enable you to be able to do it come race day and to perform to the best of your ability.
Eating the few days in the run up before long runs or just before a shorter run also needs a lot of thought going into it.  I've had plenty of bad experiences (eg: cake before a run!) and am usually now (touch wood) OK regarding nutrition before the run not upsetting my stomach.  Although I achieve this by eating very little in the lead up to the run and I know that I need to adapt this in order to have enough energy to perform well.
Anyway, the run was great – I ran just under 6.5 miles, the same route I ran with Maria on Wednesday evening, but shaved nearly 20 mins off the time (Maria was having a bad day Wednesday!)  I returned hot, sweaty but very chuffed with myself.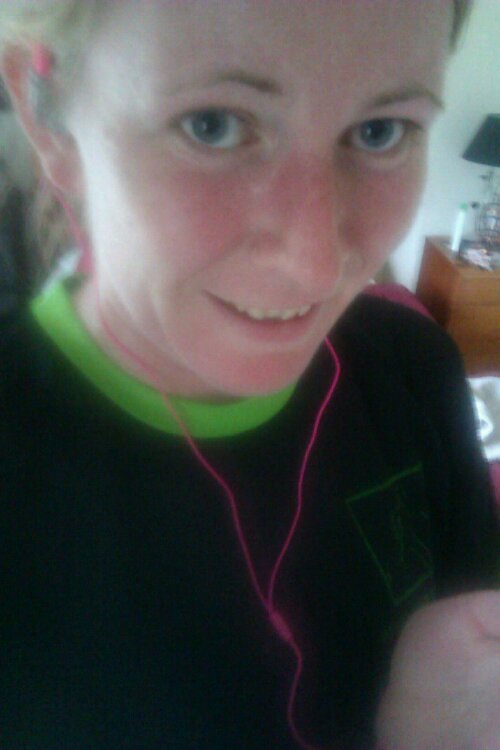 Eats for the day as follows…
Breakfast: 2x toast.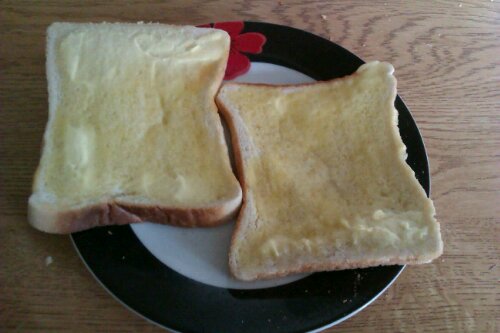 3x chicken satay sticks and 4x samosas.  (Dan's treat when I take him shopping!)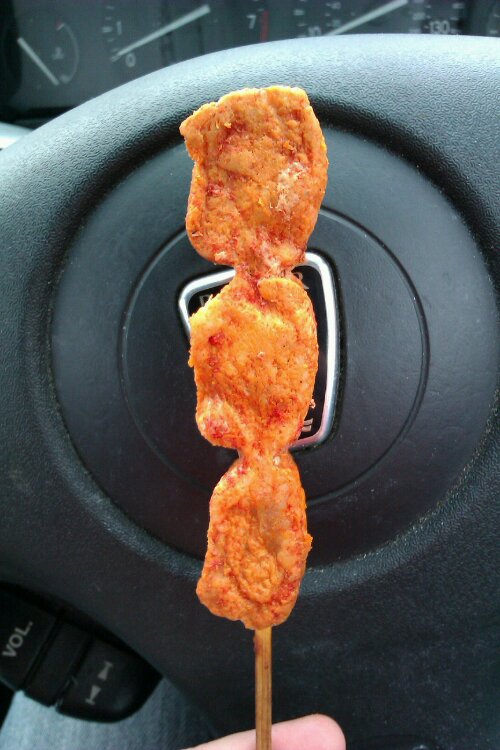 Whilst we spent the day cleaning the entire house (you can actually fit at least three people in our under the stairs cupboard now!), Bella just slept whilst we worked around her…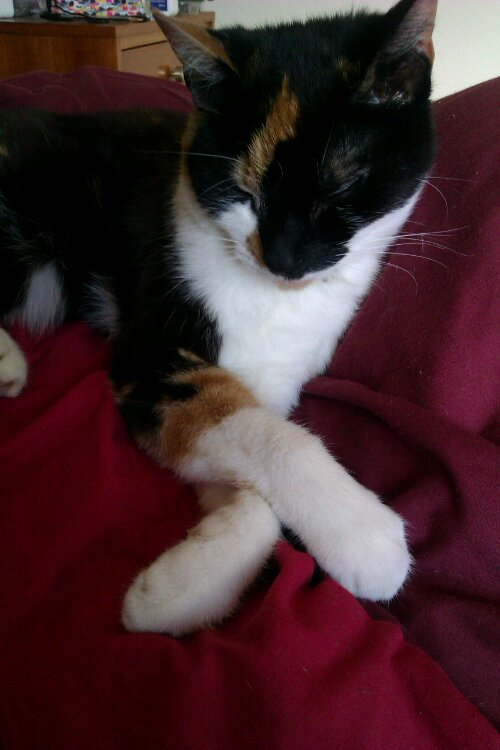 I did sneak a few chocolates from the cupboard after lunch, with enough time before my run that they wouldn't affect the run though.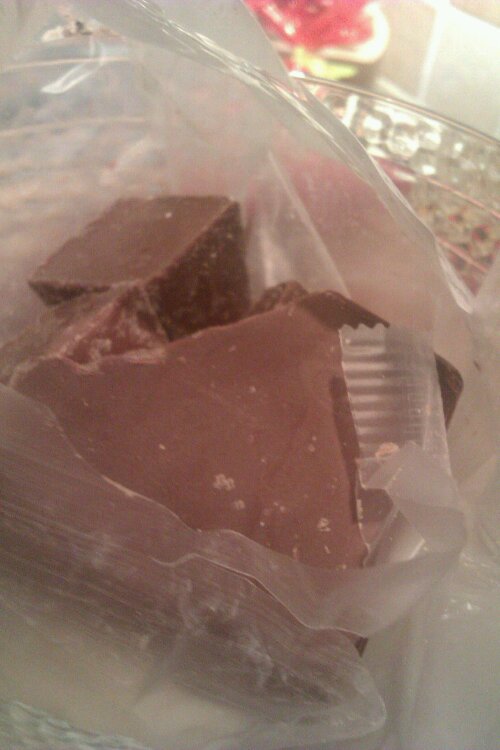 Dan requested my sausage pie for tea, so sausage pie it was along with mash and peas.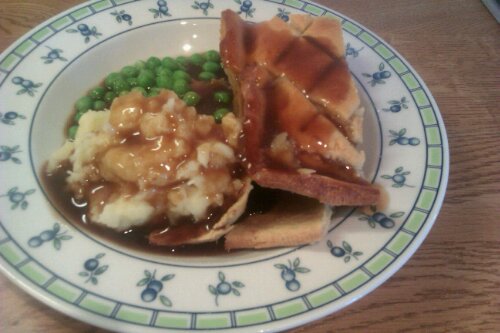 I possibly have some very exciting running news to share in the next few days.  I can't say any more, but keep your fingers crossed for me!!!