Quite often my running week looks like this…
MONDAY – Run out with Hayley, my friend that is just getting back into running.  We always run round the lakes, and usually about 3 or 4 miles.
TUESDAY – Run club.  Sprints or hill work.  One hour.
WEDNESDAY – Trail run.  The more off-road the better!  About 90mins.
THURSDAY – Tempo run.  One hour.
FRIDAY – Day off
SATURDAY – Day off
SUNDAY – Long run.  Anywhere between 7-22 miles.
Yesterday, having not gotten a long run in on Sunday I thought I would extend my three mile run with Hayley and run the three miles to our meeting point and three miles back again, to bring the total up to nine miles.
All well and good, until I realised that I had set off later than planned and had to sprint the last half mile to meet her at a quicker than 8mm pace!
Hayley herself was feeling much stronger after several weeks of runs consisting of three miles and set off quite quick, suggesting we ran five miles instead.
It was hot.  Incredibly hot last night.  Around the lake there were dozens and dozens of flies…in my eyes, in my mouth, up my nose, in my ears…it wasn't pleasant.  For the most part of our run we put our heads down, pushed hard and did little talking.  I know I would not have pushed myself that hard in that heat had Hayley not been there.  We ended up running six miles (already totaling nine miles for me!)  I rewarded myself with a quick stretch and natter with Hayley back at her car before setting off home again.  The last three miles really dragged and I walked on more than one occasion without Hayley there to push me on.  The flies were really annoying me and sweat was pouring off me.  I really wanted a drink and was aware of how long I had been out by now and of how unfair it was for me to leave Dan yet another night on his own.
Eventually I made it back home after almost 13 miles and forced down the exact same meal we had had last night which Dan had heated up for me by the time I got home.  I had planned boiled potatoes and beans for a change with the pie but hadn't communicated this to Dan beforehand.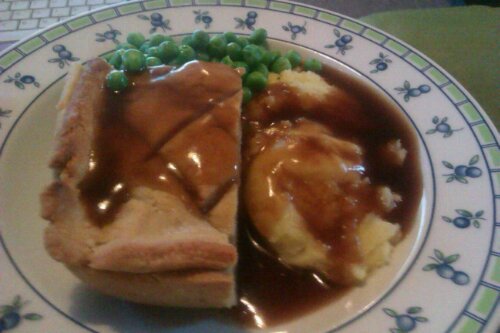 I really didn't feel hungry, but having burnt off 1600 calories and having not eaten since lunchtime, with it now nearly 9pm I knew I needed to eat.
About an hour after eating I felt incredibly sick and had to go up to bed early.  I had consumed three pints of water in the time before/during/after dinner and I think this is what probably made me feel so ill.
Working in reverse today, here is breakfast…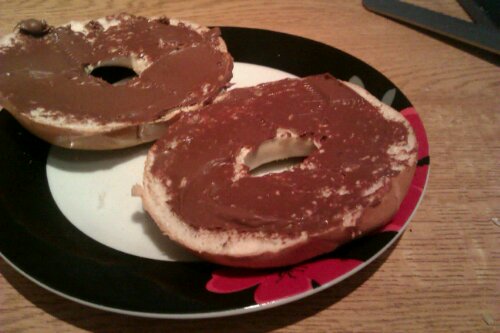 A breaktime snack…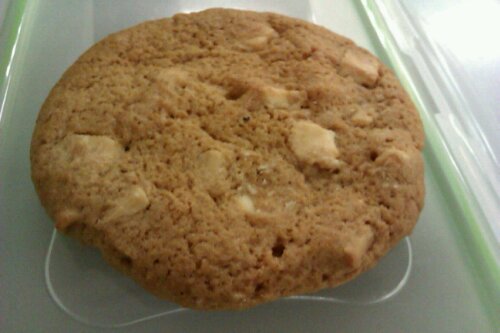 My lunch…(the last of my cheese. 

   )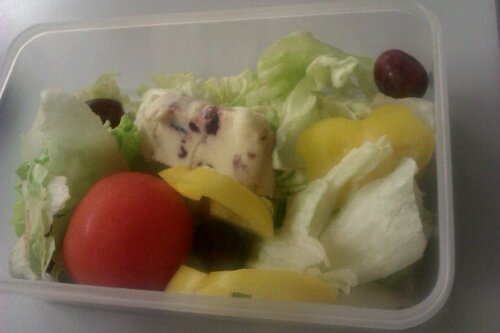 And an afternoon snack…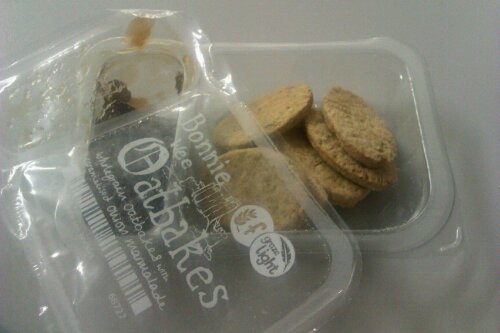 I must have been pretty hungry in the day at least!