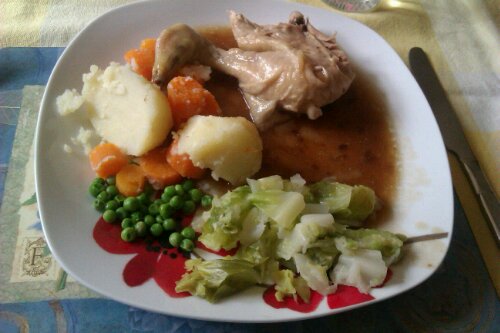 Cabbage, potatoes, carrots and some teeny, tiny peas! Technically I don't think potatoes count as one of your five a day…too much starch or something. I have never cooked cabbage before. Dan eats minimal vegetables other than peas and carrots so we don't always get a lot of variety in. This weekend we went back to visit my parents though and also to sign out wedding paperwork with the vicar. Therefore much more foody variety was had! For dessert we had jelly and icecream. Not had this in years!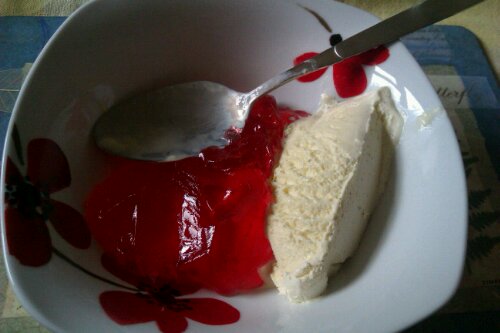 After dropping off 3/4 of the bridesmaid askers we met the vicar at 3:30.  We had some very interesting conversations with the vicar who doesn't seem to be the most traditional of vicars and we got onto a lot of topics of conversation such as incest and immigrants?!!!  When filling out the paperwork one of the questions we had to answer towards the end was 'Is there any chance that the pair of you are related?'  The vicar said that since he has been serving in Norfolk he always makes a point of asking that question before the wedding!  Pah!  (No, we're not related by the way!)
We now have a date for the wedding though…9th August 2014!  One month of Summer holidays before the wedding and one month off after! 

When we returned to my parents, we both went with my Dad to walk their dog, Blue for an hour before returning home to an English-style tea of ham sandwiches, sausage rolls and cake.  We used to always have this type of tea on a Sunday when I was a kid and it's something I really miss!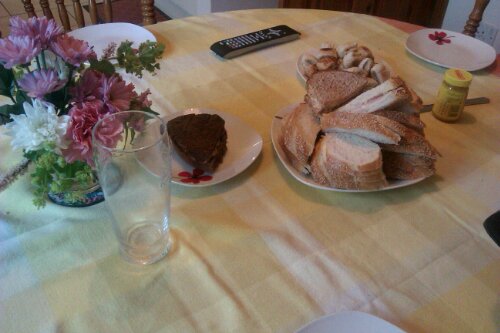 The flowers behind the glass are leftovers from when Mum came out of hospital and I love the colours.  I'd like a blush/dusty pink for the wedding.  The colours we are both between at the moment though are yellow and a brighter pink as Dan wants a grey suit for the day.  Which colour would work best?…