Is your training plan based on a certain number of miles per week or do you train by time per session?
When I got my training plan for Operation Ultra from Phoebe a few weeks ago I was interested to see that it was planned by time per session, rather than by running a certain distance each session.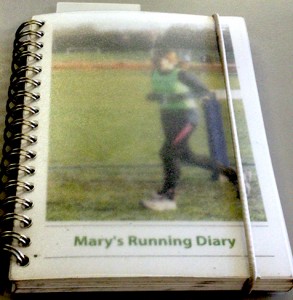 All of the training plans I have followed before (or adaptions I've made by scribbling in my running diary) have always worked on miles, and by type of run…Monday = 5mile trail run, Tuesday = 6miles road running, etc.
The plan I'm working with right now in preparation for the Dusk 'til Dawn Ultra works by time and type of run…Monday = 30mins easy run, Tuesday = 30mins progression run (10m/10m/10m)…etc…
I was out on my first long run since the beginning of the plan yesterday with 90 minutes to run and I found thinking in minutes a much easier concept to work with.  I was struggling in the heat and had my run been down as a 9 mile run I would have probably ended up running for closer to 1h 45m for no real extra gain from the exercise.  Everybody's bodies have good days and bad days and what I needed yesterday was to think 'I began this run at 5pm, therefore I know I will have finished by 6:30pm and can get a drink, some dinner and get on with x/y/z at that time'.
It does make organising the day much easier as I can plan things for after my run, knowing exactly what time I will be back home by.  I can also work out my time-on-feet for the week.
For me, it seems to fit in nicely with my hectic schedule, without adjusting my miles-run total too drastically and I fully intend to continue training by time instead of by miles once my Operation Ultra experience is over.
Today I purchased Lindsay, from Pinch of Yum's Tasty Food Photography e-Book and with even just 15mins of reading during my lunchbreak I can say that my photography has already improved!
I actually entered a competition to win a copy of the e-book on Apple of my Eye last week.  The competition is still open for another day, so if you fancy winning a copy, I can definitely recommend this book!  For all those that don't win, Christine, of Apple of my Eye has posted a discount code for 25% off all e-books bought for a limited time.  I was too impatient to wait until tomorrow to see if I had run, having a spare lunchbreak today so used the discount code to purchase my copy.
Here is an example of my new photography skills (still lots of room to improve further…!)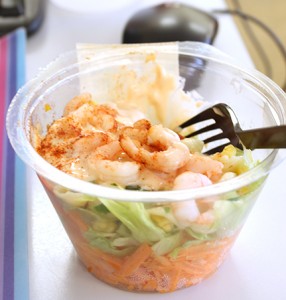 I used my newly improving skills to photograph evidence of my ring break as well!  Last Monday I noticed this small break in the back of my ring where the ring was originally made smaller to fit my finger.  I called in at the jewellers yesterday who assured me that they should be able to return the ring to me within a week, so hopefully I should have it back with me soon again.