This time last year I had just gotten back from taking twenty Year 11 school kids to Malawi, in Africa for a month.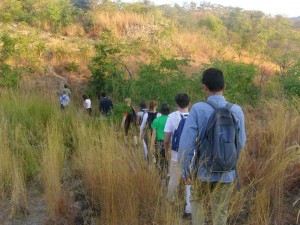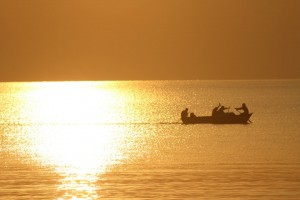 It was an amazing experience and one I am so glad I put my name forward for, although I probably should have thought twice before selecting this as my first school trip I was in charge of!  Not only did I have to worry about the regular trip-issues, like travel arrangements and when and where we were going to eat.  The travel issues were plane flights, I had to think about or at least to learn more when and where we were eating for a whole month and there was the added issue of worrying about kids stepping on snakes or getting chased by hippo!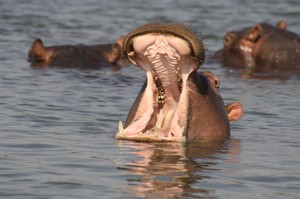 This was my favourite shot from the whole trip.  I took so many photos it was ridiculous!  Despite taking so many photos there are only about four or five with me actually in them!  That's what happens when you are in charge of kids!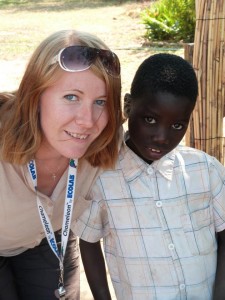 This is me with my 'Malawian friend'.  The local kids latched on to us each day when we walked into the town.  A couple of the local kids changed 'English friends' but Mavuto stuck to me throughout.  He was eight years old and could only speak odd words of English.  We had no real conversations, but communicated through signals instead.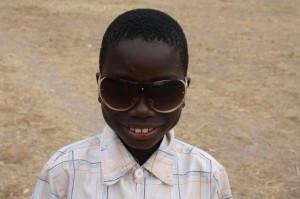 He liked wearing my sunglasses and loved taking pictures with my camera.
The purpose of our visit was to complete some voluntary work with a charity known as MEL – Malawi Education Link – helping to maintain local schools and hospitals.  Our students helped limewash, paint and decorate classrooms as well as repair steps and walls of the schools.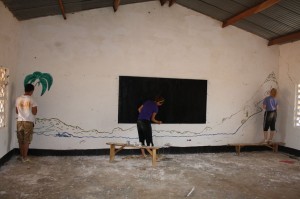 Our students then had the chance to teach the locals some English.  The local kids were very excited and the classrooms filled up very quickly!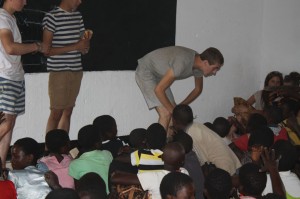 We put our kids into groups of 2/3 and they were told by the local headteacher that they would be teaching classes of about 20 the following day.  Word spread that we were going to be teaching though and it ended up being classes more like 120!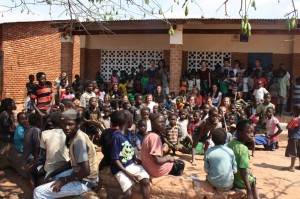 We also got to go on some fantastic trips…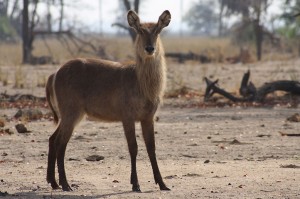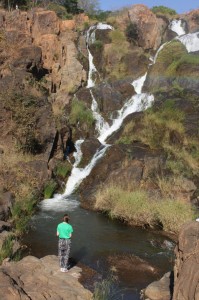 And organised some fun nights at base camp as well…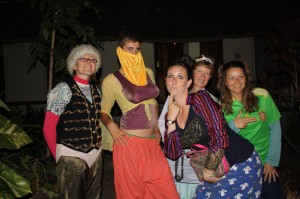 This is me with the other four leaders on a dress-up night.  Each student had £2 to spend at the local market to dress another member of the team up.  We chose names from a big pot the day before.  All 20 students, all five leaders and the owner of the house, Caroline.  Then on the afternoon of the dress-up, each person put the clothes in a plastic bag with the person they were intended for written on the front of the bag.
I was the only teacher in the leaders, although Caroline used to be Head of English at my school before moving to Malawi several years ago.  Here's the leaders looking a little more normal in our own clothes!  There's me, third from the right.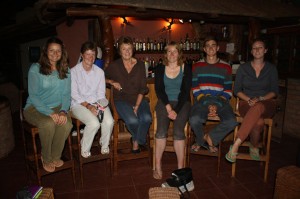 It was a fantastic experience and one I will definitely never forget, but I was very glad to spend my Summer at home this year!  Being alert and in charge of so many students for 24 hours a day, 28 days running with no 'time off' was incredibly draining!
Has anybody else done any volunteer work abroad? 
What is the best school trip you ever went on?