Dan is away for a few days for one of his best friends, and usher's birthday weekends.  They've all gone to Wales(?) (I do listen, honest!) on a golfing long weekend and Dan's stopping in to see his parents and Nan on the way back home tomorrow as it's his birthday next week and he won't get to see them then as we already have plans.
I planned on having a lay in this morning, but that didn't happen and instead I came and lay down on the sofa downstairs with my laptop at about 5:30am, as per normal!  I don't intend on getting changed out of my PJs until lunch though!  I do love Sundays!
Whilst Dan's been gone I've been having a look through some wedding bits and trying to get a few more things ticked off our wedding to-do-list.  We are hoping to have some engagement photos taken this week and were trying to come up with some ideas for shots last night before he left.  Several nights a week we have an old episode of How I Met Your Mother on in the background whilst we are working/cooking/eating/tidying etc.  Last night was no different and whilst brainstorming ideas I came up with the idea of having a yellow umbrella in our engagement pictures, How I Met Your Mother style!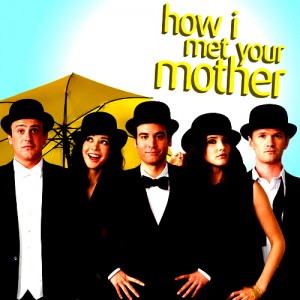 Because the colour scheme for our day is going to be yellow and grey anyway, a yellow umbrella won't look out of place in our engagement shots, and for anyone that is a How I Met Your Mother fan and knows what big fans we are too, it will make even more sense!  Yellow umbrella purchased online last night!
My brainstorming session didn't stop there and I spent quite a while on Pinterest seeing how I could incorporate our other loves into the wedding.  For me, obviously running, and for Dan, Wolverhampton Wanderers football club.
After lots of searching, I'm still not sure how to incorporate either into our wedding, but I've found lots of fun ideas along the way…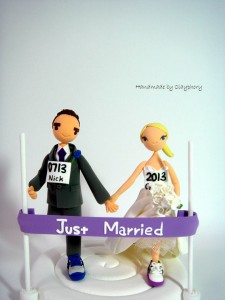 I love this race-inspired cake topper from Serena Kim's Etsy store.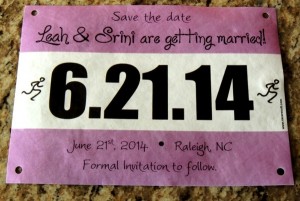 Elizabeth, over at My Neon Running Shoes, posted this Save The Date race bib number in a post last week.  If only Dan were into running as much as me.  I think this is fab!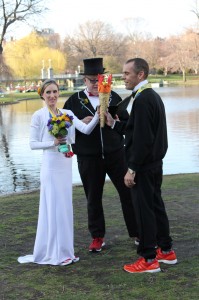 We could always wear our running trainers to the ceremony as this running couple did hours after completing Boston Marathon this year.  Although I'm dreading buying wedding shoes as I have such awkward feet, I'm certain Dan won't go for this!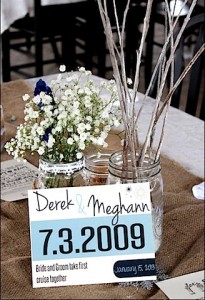 We could use the bibs idea as table numbers like Meghann.  I actually really like this idea and may talk to Dan about adapting it.  We could even do the bibs in Wolves colours?…Or with a Wolves logo somewhere to incorporate both our loves?…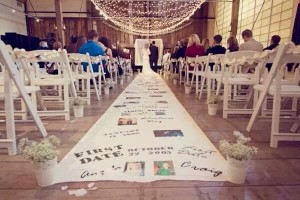 If the bibs idea didn't work as table numbers, I could always use them as dates for pew ends down the aisle, so we are walking along the time we have been together.  (Inspired by this photo.)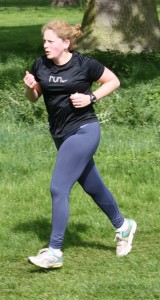 I could start out my hendo with a Parkrun, like at Jenny's hendo. (Wish I'd gotten a picture of everybody altogether at the end.)  Although some sort of dressing up for the event would be required!  I don't really have a say in my hendo though, and I can only imagine possibly one, maybe two other people from my hen party being up for a run early on a Saturday morning!
EDIT: Have just spotted THIS post with an amazing article about 'marrying a girl that runs' written as a guest post by Cori.  I definitely want to adapt and use some of the words from this article in one of our wedding readings!
Any other suggestions for ways I can sneak running into my wedding?…!