Yesterday was exactly ONE YEAR or THREE-HUNDRED AND SIXTY-FIVE DAYS until our wedding day!  And then I'll be a Mrs and have be a real grown-up.  Eep!
Let's go back to the beginning of yesterday when I received two packages…The first one was this yellow umbrella…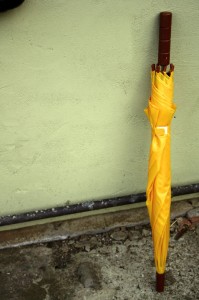 and the second was this box of MaxiFuel products as part of my fuel support for winning Operation Ultra.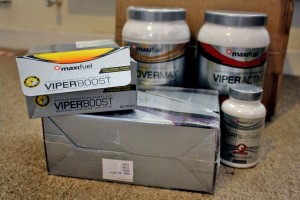 Along with the FUEL parcel I received on Wednesday, I've had some pretty great packages so far this week and it's Dan's birthday this week, not mine!
I carefully packed away the MaxiFuel products (after sneaking one of my favourite bars…YAY!…They had the flavour we tried on the training day!) ready to be tested over the coming week.  This week my training seems to get much tougher…
Mon: Core work
Tues: 75mins including 15mins at marathon pace (3min jog recovery) and 4x4mins at threshold pace (2min jog recovery) and 15mins at marathon pace
Wed: 45min recovery run and core work
Thurs: 75min very easy run
Fri: Rest
Sat: 70min run including 5x5mins of continuous hills (90sec jog recovery)
Sun: (AM) 2hours very easy run (PM) 30mins very easy run
And then, with it being one year exactly until our wedding day, we set out to take some engagement photos to use on our Save the Dates.  One of our friends was originally going to take them for us, but couldn't make it so we were inventive in our own little way and used the timer and tripod with my Canon 1000D the best way we could!  As I mentioned the other day, we had ordered the umbrella so that we could create our Save the Dates How I Met Your Mother style!
We both quite liked the style and soft colouring of this Save The Date that I found on Pinterest…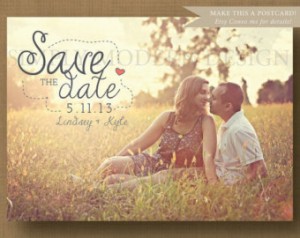 Unfortunately the light wasn't as good as it has been in previous days but here are our top three shots.  All unedited at the moment but whichever we go with with be played around with for hours in Photoshop before being declared complete!  And all of my runner's tan lines will be blended in a lot better than I have tried to do myself by mixing up my tops the last couple of weeks!
Afterwards I wish I'd done more with my hair than put it in a ponytail.  I had a flower in it, but you can only really tell in the last photo.
Which do you think is the best photo?… I'm leaning towards the last one, where we are stood looking over the lake.  I like the second one; on the gate too, but it looks a little bit too much like I am about to fall off!
We might go and take some more pictures next week yet as this was rather an impromptu change of plan for our shots!