As part of Operation Ultra I was lucky enough to be sent a free ASICS Lightweight Running Backpack.  Having run with a running group for over two years now, and in a group that has several members involved in ultra-running I have seen several different running bags at races before, although never knew enough to actually pick one up in a store and buy one!
I had a 90 minute run on Thursday and it was pretty hot out so I decided to test out my bag then.  The bag was incredibly lightweight, even once the bladder was filled with water and once I had gotten used to the slushing noise of the water slopping around I forgot I actually had the bag on my back!
I can't believe how small the bag actually was whilst still fitting 1.5litres of water inside.  Now, I just need to check out how to clean and dry out the bag before using again!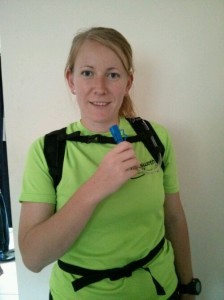 I had an awful, awful run yesterday.  My plan said 2 hours in the morning; stopping every 20minutes to fully stretch to prevent feeling any discomfort in my right glute/hip area on the run.  I was then supposed to cross-train for 30 minutes later on in the evening.
I've struggled to eat properly this week, which I think is partly to do with beginning my new job.  For any other bride-to-be I'm sure they would be delighted to lose 5lbs over the course of seven days.  However, seeing that I have just been allowed to start running again, and that I am training for a 50 mile ultra, now's not the ideal time for me to be losing large amounts in a week!
The unplanned weight loss left me feeling rather empty and energyless in the morning.  I headed out on my run regardless, vowing purely to complete the run at a slower pace and cover less miles if necessary.  The first hour went by as expected, but one hour in and I was in desperate need for the toilet.  I danced in and out of bushes for a little while, debating whether or not there were any toilets closer than the Visitor Centre I knew was a good 20 minutes away before finally deciding there wasn't.  My bush visit left me feeling even more energyless though and the brief pause in my run made my glute seize and cause me a lot of pain.  I continued, but by run-walking and with long stretching breaks.  In total I completed just 9.5 miles in the 2 hours.  My worst ever 10 miler was completed 20 minutes faster than that!  I must remember that I am running again though.  That's the important bit.  I clearly need to continue stretching more, and complete much more core work than I have been.  I'm going to increase my core work and add another 15mins each evening pre-tea.  And post-tea will see another 15minutes added of stretching and massage and I will see where I go from there.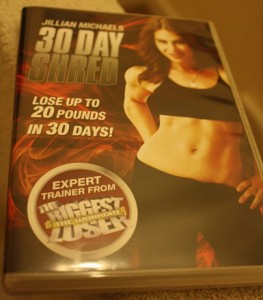 Anyway, onto the cross-training in the evening…I didn't fancy the gym last night, so decided to stick a DVD workout on at home.  Bella decided to join me in the lounge.  This was great until she decided to crawl underneath my stomach whilst I was doing press-ups and pounce on my hands out in front.  Cue me launching to the side and twisting my back to the point I couldn't continue the workout and had to rotate myself rather than twist to get into bed last night.  Another reason you shouldn't get a cat.
Well, I've written yesterday off…today is another day…!