Sometimes it's nice to have a lazy weekend.
On Saturday I ran 15 miles in the morning, then spent the evening in bed watching Season two of Dexter with Dan.  (It's good!)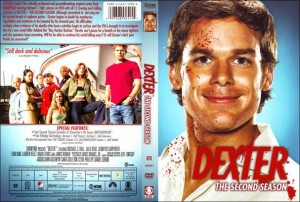 Sunday I went out for about 6 miles (including blocks at marathon pace) after taking Dan up to watch his football team in the morning.  He watched football, I read Women's Running mag.  Happy days all round!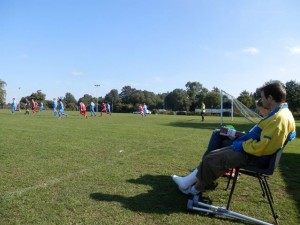 Occasionally I am in desperate need of a lazy weekend and this was one of them.
I did manage to clean my boots for the first time since I was seven years old and forced to at Brownies though…
(Dan does a better job, but I can see a difference at least!)
And clear out my bag.  This was the pile of receipts I threw out afterwards!  Does anyone else's bag get quite so cluttered as this?!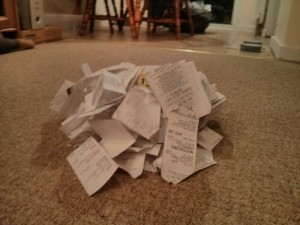 Next weekend won't be quite so laid back.  Dan is off with his Dad and brother to watch the Wolves – Colchester game on the Saturday and then on the Sunday I shall be up nice and early to run Mablethorpe Marathon with a couple of others from my running club.  Phoebe has tacked on an extra four miles at the end of the marathon to make a nice 30 miles in total for the day.  A mini ultra before the big one!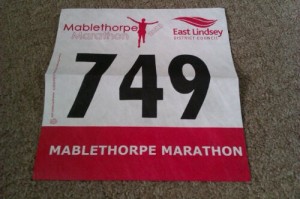 My Mum rang yesterday to offer my Dad's services of driving Dan and I over for the Dusk til Dawn race at the end of the month.  Dan tends to drive to my races as I frequently get lost and stressed out when driving but as his foot is in a cast until further notice this won't be happening in four weeks time!  Despite being a runner for more than two years now, my Mum is yet to see me race.  Twice she has attempted to watch me – the first at a 10k three miles from her house, but I came through the finish before she'd even left home, and again at a half marathon last year which I unfortunately had to pull out of before she arrived as I wasn't feeling right and actually ended up in A&E later that afternoon.  She's rather excited about seeing me run and her and my Dad are hoping to watch me finish the race and provide some company for Dan whilst he's up there supporting me.  I did point out that the second Dan leaves me he's likely to head to the hotel room and bed, until I ring him the following day to say I've finished!  Dan has seen me run at plenty of races before and my Dad has seen me run at both races mentioned above.  There are 11 checkpoints on the Dusk til Dawn course, and with a start time of 5:46pm I am sure I can estimate my arrival time at some of the early checkpoints to ensure my Mum sees me come in to them!
The lovely Erin over at Musings of a So-Called Shutterbug nominated me for the Sunshine award so I shall be back later today with my answers.