I do love a good questionnaire!  To the point that I actually fill them out when they come through the door at home, even if I have no intentions of sending them back!  Erin nominated me for Sunshine Award this week, so here are all of my answers to the ten questions she asked…
About the award:
The award is circulated to those bloggers to let them know that their posts brighten your day.
The Rules:
1.  Include award logo in a post or on your blog.
2.  Link to the person who nominated you — (Erin over at
Musings of a So-Called Shutterbug
)
3.  Answer 10 questions about yourself.
4.  Nominate 10 bloggers to receive the award. Link your nominees to the post and comment on their blogs letting them know they've been nominated.
1. What's the strangest search term that's brought someone to your blog?

I've had a couple of dirty ones just lately…
two hot girl rep
hard
takes people to my '
Hard Hot Hill Reps
' post.  I've also had a few naughty ones which have directed people to my '
Wood
' post.  Both entirely innocent posts!  I've had quite a few variations on this search term and I'm now more careful when naming my posts!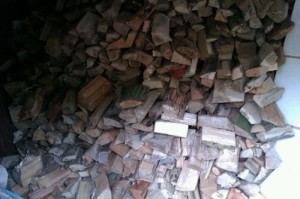 2. What made you start blogging and what keeps you going?
I started blogging initially to track my food intake and judge what foods worked well during training for my second marathon earlier in the year.  As my blog developed, so did my style and I used it more as a training log to track my running.  Now I've thrown in some wedding bits too!  I love being able to look back and see how training was going, or tasty foods I ate or made and all the decisions of my wedding.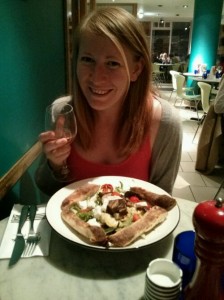 3. Which is your favourite season and why?
I love Autumn.  Not too hot, and beautiful outside with all of the colours in the trees.  I'm not a big fan of the rain, but I love wrapping up warm in a scarf and gloves and heading out for an Autumn stroll before returning home to a hot chocolate in-front of the wood burner!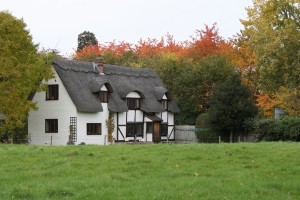 (I love this picture of a house I took whilst away in Stratford for my 26th birthday.  You can see all of the colours in the trees!)
4. What do you consider to be strangest thing about Britain/British people?
How busy everyone always is.  Everyone is wrapped up in their own little world and driving ridiculously fast to get from one place to another and continue their fast-paced lives.
5. What's the atomic number of Zinc? (And which 90s movie was the answer to this question in?)

I'm afraid I don't know!  Edit:  I cheated – The Bodyguard.  I've never seen this film. 

6. How old do you feel?
I do feel more grown up now, after extending my uni days as long as possible!  However, I would still say mid-early twenties, and I often get ID'd in shops!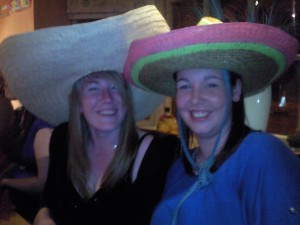 7. What's the strangest food you have ever eaten and did you like it?
I guess it's not too strange, but when I spent last
Summer in Malawi
on a school trip I ate curried goat several times.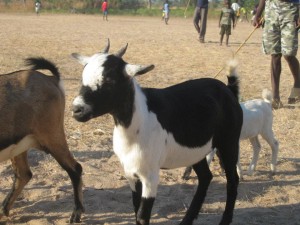 8. Which musical artist is your guilty pleasure?
I associated 'guilty pleasure' with artists I should be embarrassed about listening to, but I don't feel embarrassed by what I like!  I generally prefer a bit of indie/rock – Biffy Clyro, NIN, Head Automatica, Muse, My Chemical Romance, The Killers, We Are Scientists…but I'll also listen to Justin Timberlake, Britney Spears, Katy Perry, etc.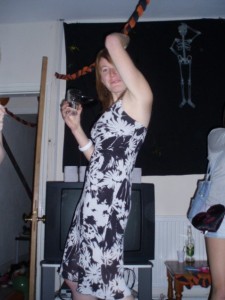 9. What's your earliest memory?
I can vaguely remember being asked if I wanted a new baby brother or sister when I was about three-ish.  I clearly remember saying baby sister.  They didn't listen, because my brother Mark came along!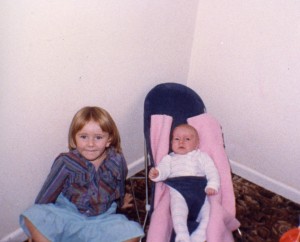 10. If you could dine anywhere in the world where would it be and what would you order?

I really do not know! I don't know if I can even attempt an answer!  How about back at my Nan's, when she was still alive and one of her roast dinners?  Does that count?!
10 questions for 10 bloggers:
1. What is your absolute favourite meal?
2. Where is your favourite place to run/work out?
3. If you could work in any job, what would it be?
4. What's been the most satisfying moment in your life so far?
5. What is your ultimate fitness goal?
6. If you had an extra two hours a day, every day, what would you fill that time with?
7. What is the nicest thing you have ever done for anybody?
8. Everybody has a little OCD about something (I always cross my fingers when I walk under a street sign!) – What's your 'thing'?
9. If you could repeat any part of your life again, which part would you choose?
10. What do you wish you could go back and tell your 15 year old self?
Confession:
I actually can't narrow it down to 10 bloggers.  I am addicted to reading blogs!  If I have ever commented on one of your blog posts, it clearly brightened my day and if you want to answer my questions, go ahead, and let me know so I can link back to you!