Cori over at Olive to Run has set up another #Would you rather' survey and here are my answers…!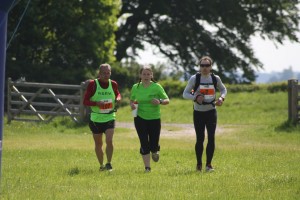 Would you rather…  run with one of your ancestors or your role models?
One of my role models.  I'm pretty sure that none of my ancestors were runners, so if they couldn't actually speak to me whilst running, because they were that out of breath, it would be a bit of a waste of a run!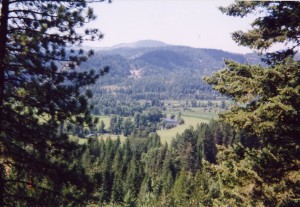 Would you rather…  run a race that is a few hour drive but in a beautiful location or in your city with a short drive?
My city.  If I'm running the race I'm not really going to be able to look around whilst running, or stop and check out the sights, so I would prefer to run the race in my city and then as my reward spend a few days in a different city that's in a beautiful location.
Would you rather… take an ice bath for a half hour or foam roll for a half hour?
Foam roll.  At least I could be doing something else like watching TV to take my mind off of it.  Ice bath – my mind would be completely numb!  I'm such a wimp!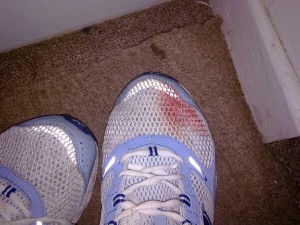 Would you rather… have a black toe nail pulled off or have your entire back chaffed from running and be forced to shower for a hour straight?
Black toe nail pulled off.  The worst pain ever is when your bra has rubbed and you didn't realise until you got home and jumped into the shower. Many, MANY times have I screamed out in shock and it's brought Dan running up the stairs!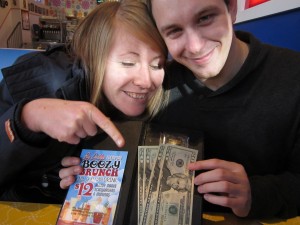 Would you rather… spend an extra $100 a month given to you on running/fitness or save it?
Save it.  I think my running wardrobe is rather plentiful at the moment, and it would be nice to have some extra cash to spend on stuff that Dan and I could do together.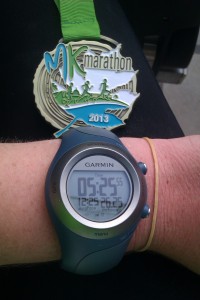 Would you rather… be known for running the fastest marathon or running the longest distance at one time?
Fastest marathon!  People think I'm crazy when I tell them how many miles I run.  This weekend I have THIRTY down on my plan to run on Sunday!  At least people have HEARD of the marathon distance.
Would you rather… have your medal handed to you by Kara Goucher or Shalane Flanagan?
Kara Goucher.
Would you rather… lick someone else's armpit after a marathon, or lick their foot after a marathon?
Horrific question!  I think I would prefer to lick their foot, as long as I could choose which part of their foot I licked.  Like, not between the toes or anything!  I'm not sure I could stomach the smell of someone's armpit after a marathon effort!
…If you missed my answers for Cori's last survey they are here and if you are yet to take Survey #5, then head on over to Olive to Run to grab the questions and link up.  I am clearly in a survey-taking mood right now!