On Thursday it was just a half day at school.  At lunchtime parents picked students up and drove them to the local park ready to cheer them on for their annual Fun Run.
The staff, got dressed up in bright colours and prepared to marshal…!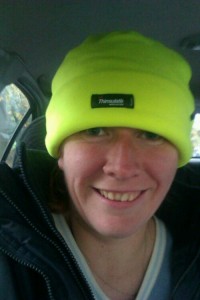 For the first year, the Deputy Head decided to introduce colour to the run, and once the older children had run round a 1km loop, two lucky members of staff got to throw coloured powder paint over them.  A different colour for each lap they had run.  The little children also took part from the age of 3, but they ran around a tiny loop of about 0.2km…and got very colourful!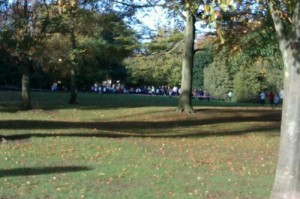 It was a lovely day for the run – not too cold and no rain.  The kids were mainly running on paths, so minimising the chance of slipping, and we also had a great turn out of support from parents and locals as the kids ran around the loop.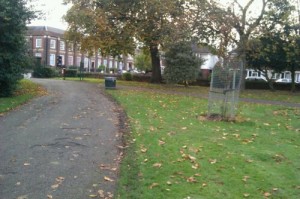 This was my area on the main course.  I was to man one of the exits and steer children up towards the bin, before they headed round and back down the path.  I took my job as cheerleader very seriously and bounced up and down and around as students from the age of 9-16 came past – shouting out words of encouragement and running alongside those tiring.  Lots of the kids were having walk-breaks by the time they reached me as I was about halfway around the loop so it was my job to keep them motivated and moving rather than have them sit on the bench just up from where I was stood!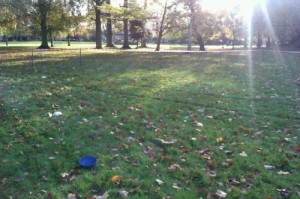 It's a shame I can't post any pictures of the kids, because there are some great ones – with massive smiles on their faces and covered in a variety of colours!
One of the Year 11s and one of the year 9s are both quite into their running and both have been hassling me for details about my training and the ultra I recently ran.  The Year 11 completed 9k in the 50 minutes of run time, without a single walk-break, and the year 9 completed 8k, with a few walk breaks before the end.  Although we have a run club at school I would like to set up something so that our students could compete against other schools.
I was exhausted from being constantly encouraging, positive and bouncy by the end of the day, although still headed to club for a 5.6 mile run in the evening.  Running is always a good end to the day!