Spotted over on Jess' blog was Miss Zippy's Year of Running linkup which I decided to fill out.  Overall, I don't think I've had the best year of running, but I have learnt a lot this year and tried lots of new things…ultra, trail, night running…
Best race experience?
My best race experience was my first ultra – Shires & Spires 35 in June.  Ultra running is so different to shorter distance running and it was nice to have a relatively relaxed (well, at least until mile 30!) run with friends from club (and others that we picked up along the way!), having a joke and a laugh as we ran.
We 'rescued' two runners that had all but given up around mile 26/27, and just needed some encouragement and a friendly face.  As always, the running community proved just how friendly it can be.  We helped and encouraged them along, and they held back to cross the finish line with us – despite being much quicker runners.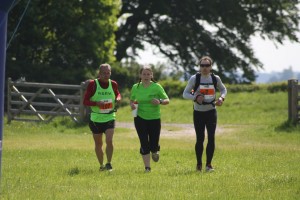 It was nice not to have any particular time goals in mind, and I came in Sub 8 hours with several runners still behind me, or having dropped out due to the heat on the day.
At a time in the year when I had put a lot of pressure on myself to achieve PBs for certain distances, it was nice to remember why I loved running so much and how much fun racing could really be.
Best run?
I can't decide!!!  Either the first time I went on one of Kev's organised trail runs OR the day that I ran without any stops at all for 20 miles.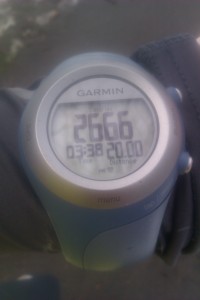 Both gave me an incredible runner's high!  They helped me to realise that I WAS a runner, that I could achieve my goals and deserved to be bloody proud of them.
Best new piece of gear?
Without a doubt, the Ronhill shorts I received as part of winning a place on Women's Running Operation Ultra.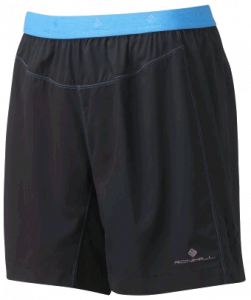 I thought I would hate them when I pulled them out of the packet.  They looked massive and really long but oh they were so very comfy and lightweight…!  The majority of races I have run since receiving these you will be able to spot me wearing these shorts.  See below…!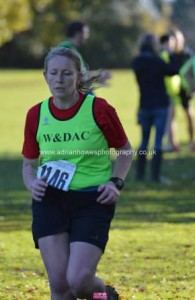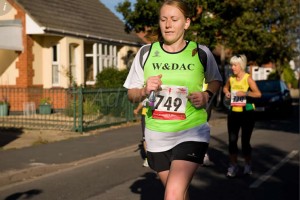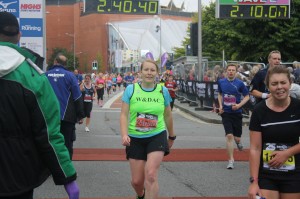 Best piece of running advice you received?
I love picking up tips and advice from other runners.  I read a lot of running books and running blogs, so much of the advice given to me I am already aware of or had probably vaguely had an idea of previously.  I tried to talk to as many people as possible on the Dusk 'til Dawn ultra and I think this was where I picked up my best pieces of advice.  The lady I shared a room with advised me to pin my checkpoint card to the inside of my running jacket, so that it won't blow away when I pulled it out with cold hands to punch it at the various checkpoints.  The 'Reaper' advised me not to stop at checkpoints but to power through so that I didn't get cold and seize up.  (I was amazed at how many runners were stopped for quite long periods of time at the checkpoints.)Kev, one of our club ultra runners who I often run with has also given me a lot of advice this year.  My favourite being – 'The cut off time is 9 hours.  Therefore, we will aim for 8hours, 59minutes and 59 seconds.  Anything better than that is a bonus.  As long as you complete within the cut off time you have succeeded.'  (I'm famous for putting too much pressure on myself to do well and being so hard on myself if I do not.)
Most inspirational runner?
In the real world – very definitely Kev.  He has such a laid back fun way of running.  He has his own goals (aiming to complete a 100 mile ultra) but still finds time to introduce the fun side of running to so many others and help them achieve their goals.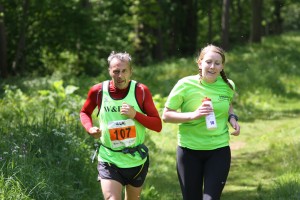 In the blogging world – there are so very many!
If you could sum up your year in a couple of words, what would they be?
Frustrating but a learning curve and incredibly fun.