Last night I was so exhausted I didn't make it to club for a tempo run. Instead I made it home from work by 6:30 and all I wanted to do was slob on the couch. I'd already prepped the batter for a toad in the hole that morning so left tea to Dan. My mind just felt wiped out and I couldn't concentrate on anything at all. Not even when Dan put an episode of How I Met Your Mother on. I managed to play with some designs for the blog though as on older monitors (at my school) the runner in the header appears to blend into the background of the page. Expect to see some tweaks appearing next week as Dan is working from Birmingham all week and I shall be home alone (with the cat!)
A fail to complete Janathon with two days to go, but to be honest I'm surprised I managed to find something to write about for 29 days in a row, and 30 days out of 31 of exercise and blogging ain't too shabby!
Tonight Dan treated me to dinner after a rough week of work.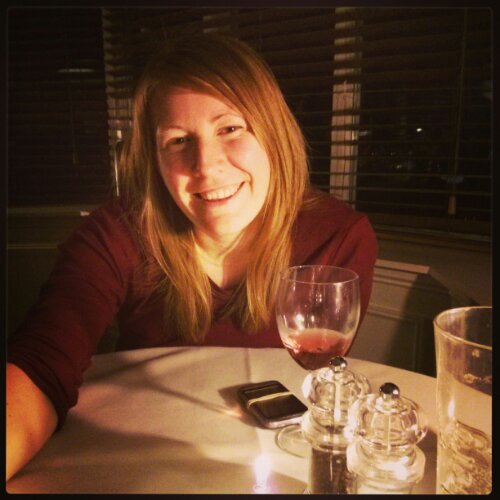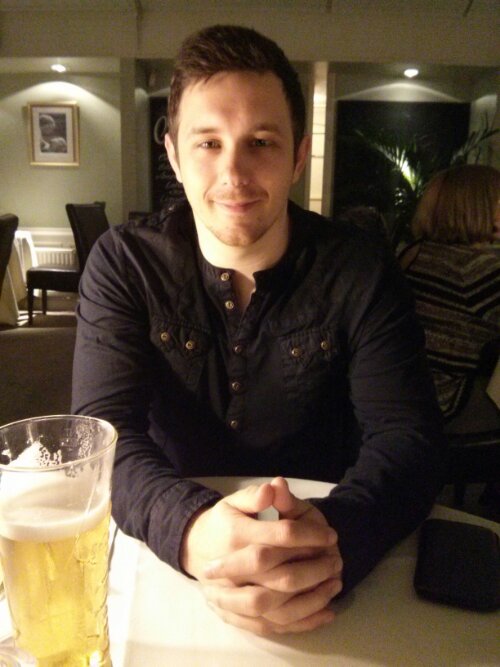 We went to the Samuel Pepys restaurant in Slipton and the food was lovely. I went for the vegetables topped with goats cheese and walnuts and served with new potatoes and a colourful side salad. Even though I'm not vegetarian I always chose veggie dishes when I go out.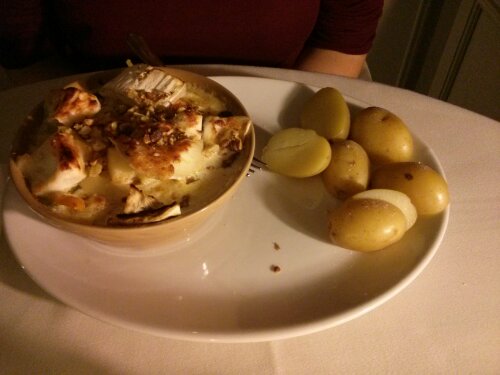 (Before the side salad arrived.)
I'm a very predictable orderer but so is Dan. He would have been able to order this dish without asking me and I would also have been able to tell the waiter he would have the sirloin steak!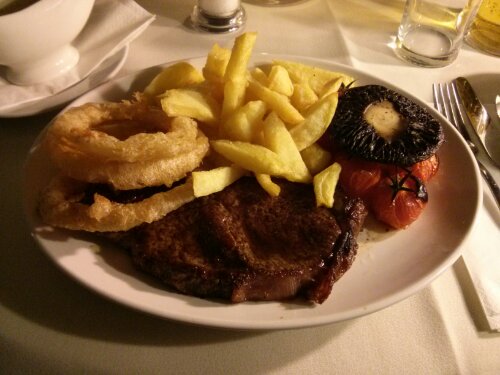 Obviously I stole his mushrooms, tomatoes and onion rings! There is really no point in me ordering any food when we go out. I could live off of his fruit and vegetables!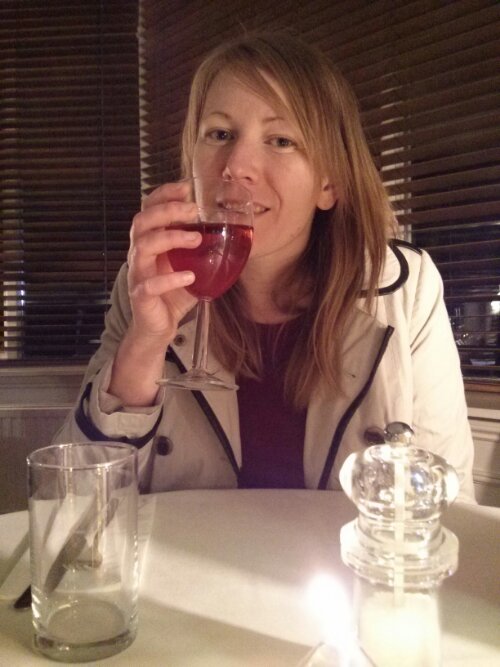 Wine was required tonight. It's been a week full of after school detentions, expelled kids and of babysitting kids waiting for parents. Our school finishes at 4pm, but about half of the parents can't pick their kids up until 5:30-6pm. Although it's great that they are working parents it can also be rather frustrating if you plan on leaving work at 4 only for a parent to arrive two hours later and you end up drained from entertaining a seven year old all evening!
There are talks in England currently of extending the school hours in a week to 45 hours, or nine hours a day. (Bearing in mind most adults only work eight hour days!) I'm not a fan. Kids can barely concentrate now and by Friday afternoon lessons have gone downhill. The kids are tired and can't concentrate. I can't concentrate! Most days I am in an intense environment for nine hours a day (9-6) and then also work outside of those times but towards the end of the week I'm left feeling like I need to take a break before I can be productive again. Yet I am someone that wants to learn and who loves their job. What about all those students that struggle with school? It won't be productive for them! Education should happen outside the classroom too!
I'm having a complete break from the classroom tomorrow when I head out to marshal the Thames Trot. If you're running tomorrow, keep an eye out for me on Checkpoint two and at the finish!