…As I learnt this morning when I headed out for a 10 mile run with my friend Hayley at 7:30am.
Well, I aimed to get to hers for 7:30, but it was almost 7:45 by the time I had gotten rid of the ice off the car and driven to hers.  I headed outside to see swirls of ice covering both of our cars in the drive and yanked on the door several times but it wouldn't budge.  I wasn't getting in.  Eventually I came up with the idea of half-boiling the kettle and throwing the water over the door…then quickly leaping back.  Luckily, after another yank I could get in!
The first three miles were great and I felt good.  We ran on the roads as the pavements were still rather slippery.  The route Hayley had chosen was rather hilly!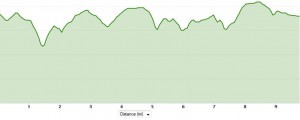 At the top of a rather long hill at the end of mile 3 we stopped for a quick drink and then it was so slippy were unable to run for the next two miles, other than odd bits of grass verge where it popped up.  The road we had come onto clearly hadn't seen a car since the night before and at one point we were both sliding across with our arms up in the air screaming!
At mile five I popped a gel as I hadn't had breakfast before I left and needed a boost.  Love these Maxifuel berry gels I had as part of Operation Ultra.  Some gels are too 'gloopy' or leave a bad after taste but these go down very well.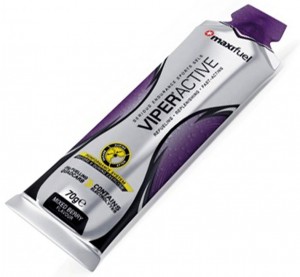 Not long after the gel we could run again, and could then run the majority of the route thankfully.  My legs feel so strong after all of the biking I did whilst injured but my breathing is rubbish and the bits we ran I probably ran a little fast to maintain for my current fitness levels.  I had promised to make Dan some American style pancakes for Brunch when I returned home, but after a quick shower and lots of shivering I lept back into bed with him and fell fast asleep for an hour, so instead he made me a nice lunch of chicken in neapolitan sauce and we had the pancakes for tea instead, but I felt so guilty!
This is Day 5 of Janathon, and tomorrow is the beginning of Jantastic!  I did drop my number of runs for Jantastic from 6 to 5 at the end of last week.  I would like to run six days a week, but having only just returned from injury I'm very wary about overdoing it too soon.
On a completely different note, whilst playing on the internet earlier I found a video showing 'How to avoid trapped arm whilst cuddling in bed'  I think Dan and I Googled this about four months into our relationship.  Now we finally have the answers!  Haha!
Any ideas on how to get my breathing back?!  I wouldn't have thought twice about running 10 miles this time last year!