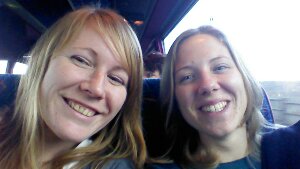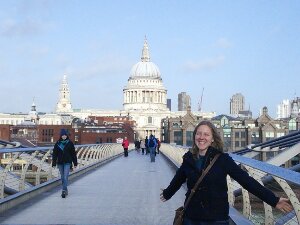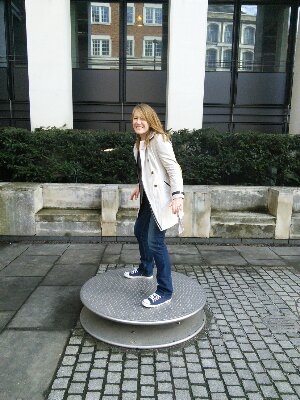 Please excuse the state of my hair… It poured it down very early on and then was incredibly windy, before settling into a really warm, lovely dry afternoon!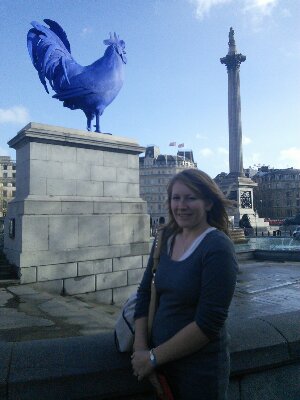 Today I headed on a school trip with my friend Amanda's school to London. Her school was taking their year 11 art students to the Tate gallery and had a few spare spaces left for general London tourists on the coach. So for £10, Amanda nabbed us each a ticket and we went on our own sightseeing tour.
I've only been to London a couple of times before, mainly on courses when I was in the restaurant business, so all attractions are still a source of major excitement for me!
We even got to see the changing of the guard, which was worth going for alone!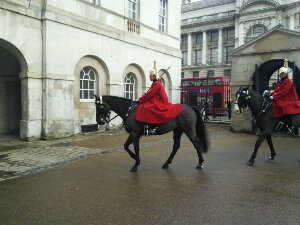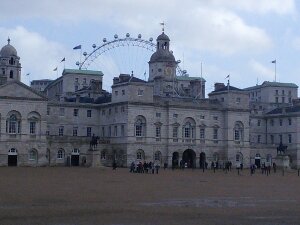 We stopped for lunch in Bella Italia but misjudged our timings and after wolfing it down had to run to catch the underground back to St. Paul's before the bus left without us. Side note: this once happened to me and my friend Zoe when we went on a geography trip in year 10 and the teachers miscounted the students on the bus, leaving us both stranded in Norwich!
The day went very quickly but we got in lots of catchup chat on the longest bus ride ever!
Janathon, day 6: 3 hours of walking round London and a brief set of crunches and pressups upon reaching Mum's in the evening before collapsing in bed!
Having not been to London very often I'm not always aware of obvious tourist attractions but one I was very sure of was the Mall. After spending years of watching the London marathon on TV every year I had a massive buzz today walking along one of the most famous sections of the marathon and knowing that I would be running that section in just over three months time. We saw several runners already getting a headstart and heading for a run along it!