Firstly, thankyou for all your lovely comments about the cancer post I wrote on Tuesday.  I was really touched reading some of your responses.  And it was so nice to be able to write it all down.
Today is day 9 of Janathon and my third run this week for Jantastic.
I hung out at school after I'd finished work until it was time to head to club tonight.  Most people ever in the group since I've joined.  That's what an over indulgent Christmas does to the people of Northamptonshire apparently!  There were 20 runners in group five tonight. We're used to no more than ten. On a good night.
There are six groups in total and I tend to run in either group five or group four dependent upon how I feel. Because we've had so many people join the club after Christmas a lot of runners were bumped up from group 6 to 5 this evening.  Those that were feeling particularly sluggish from group 4 after the holidays also joined us so we had a proper mix tonight!
We ran just under six miles and got some nice bursts of speed in along the way. With so many runners tonight people were running three or four abreast and it made it impossible to get past anyone.  As a runner my style tends to be a gradual warmup followed by picking people off one by one as my body adjusts but that was impossible tonight as I just couldn't get past.  Then I ended up shortening my stride and getting frustrated.  In the end I gave up pushing too hard and settled at the back chatting to people I don't normally have a chance to speak to on a club night.  It was much more enjoyable than getting frustrated and staying behind others altering my stride.
Whilst I was back at my Mum's on Monday she gave me a book.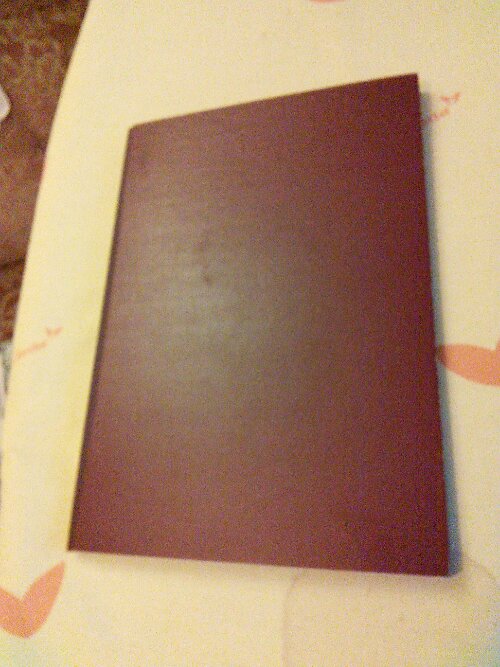 It was just a plain red A4 book of average thickness but inside was the story of my first year in this world. My Mum had kept a diary from the very day I was born and logged how she felt, what I did, ate and how I acted with others around.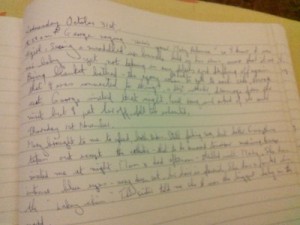 Although I was completely exhausted from my adventures in London that day I couldn't stop reading and read well into the night before I had completed the book. I had never known that she had kept this and it is something that I would like to do when I eventually have children to look back on.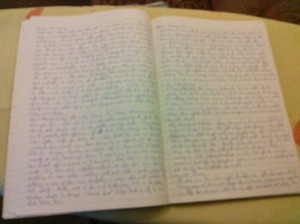 Did your parents keep a book or journal when you were born?