So far, I haven't been all that lucky with technology in 2014.
On Monday my phone broke. I think, beyond repair. When I head out trail running I often store my phone in the back pocket of my tights and last weekend it failed to operate for three hours afterwards. I figured it had gotten too hot and sweaty bouncing around there in my back pocket. On Monday when I visited my friend Amanda her dog leapt up to greet me, knocking my phone onto the floor and the touch screen has not worked since. I'm due an upgrade at the start of April so I had planned to wait until then rather than fork out a lot of money for a new phone this week.
Then this morning my laptop gave up on me. I woke up nice and early and headed downstairs to get a bit of work done only for my  laptop to tell me "cannot find operating system". Again, I was rather calm, aware that I had only recently purchased my Nexus 7 and was still able to blog. (Clearly I've got my priorities right! Haha!) But on the drive to work I realised just how much I do actually rely on and an missing the technology.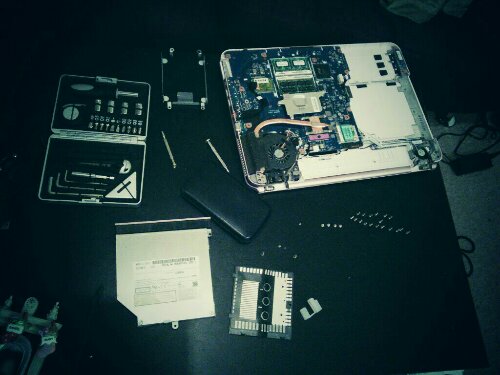 I'm missing my morning phone calls to my Mum. Each morning I pop her on the car phone and we have a good old matter whilst I drive to work. She's taken to emailing me over the past couple of days so we're still able to contact each other but when i still had a phone we were able to chat while we were both doing other things.
I realised on my way to work that I had a redesign of a website for a client on my desktop which was due to go live on Monday of which I have no backup of. I also have business details that I spent hours and hours figuring out..Gah!
Some things are backed up on Google Drive such as our wedding guest list thankfully. The amount of times we've whittled that down to get our final number is unbelievable! I also always put my photos in an album on Facebook, so although I will no longer have full resolution copies I will still have copies of photos from the last few years.
Dan has been my saviour today and ordered a new screen for my phone (not entirely sure this will work still) and brought a machine home from his work tonight to try and at least collect as much as possible from my  laptop before giving up on it completely. I have my fingers crossed for that… :S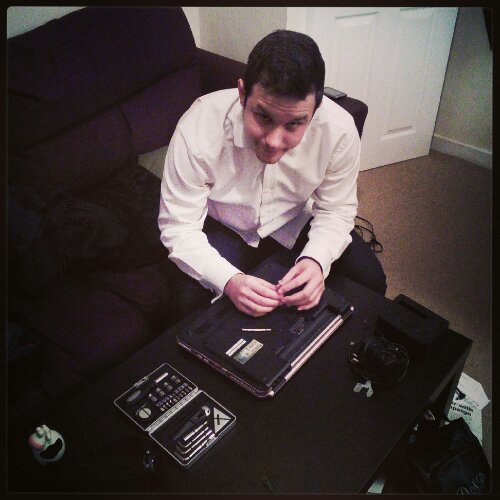 When I visited Mum at the start of the week she sent me home with some fresh bread, goat's cheese and cherry tomatoes. These three items have produced some tasty sandwiches for me every day this week along with a nice big dollop of pesto and I have to say I've still not been starving hungry like I usually am by the time it comes to eating tea at 8pm!
This afternoon we put an offer in on the house we have been looking at and are now waiting to hear back from the sellers as to whether or not they will accept the offer. I put a shout out on Facebook last night for suggestions of tasty places to eat nearby to the property and so we ended up checking out one of the local Indian restaurants this evening for our date night.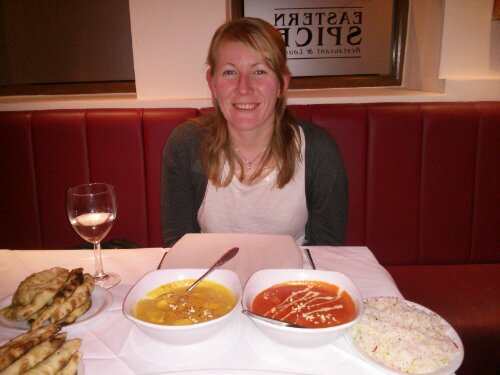 Has anyone ever received a platter of chocolate and sweets along with a shot of Bailey's when they paid the bill before? I've never gotten more than one sweet before but we had a whole platter of small mints that looked like gravel, tiny multi coloured liquorice sweets, an after eight each and an orange chocolate square along with a shot of Bailey's!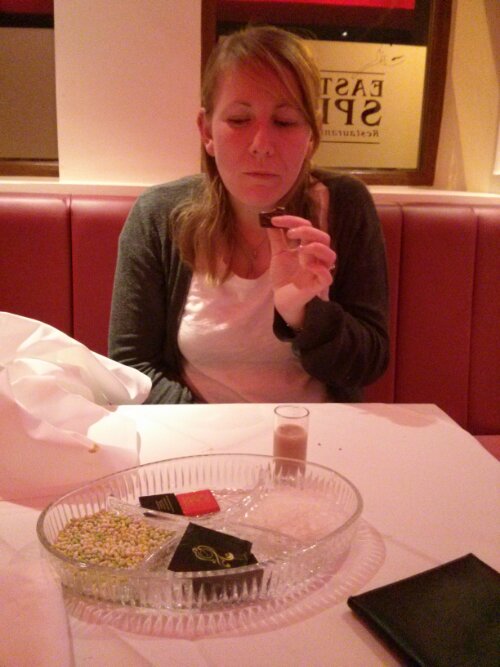 Fridays are currently my running rest days so tonight I returned to my workout without a foot routine and Day 10 of Janathon went by without a complete rest day, still feeling motivated and strong.

I've asked if I can join some of the runners from group 6 for their 10 mile run tomorrow morning, and we're leaving at 6:30am! It'll be nice to run with someone different, I'm looking forward to it despite the early start.