Last night was the first time I've dreamt about my wedding. When I woke this morning, the app on my tablet informed me that there were just 200 days left between now and the big day. In the dream I had gone for a run on the morning of my wedding (likely) and it wasn't until I had rushed around (very likely) and showered that I realised my makeup lady and hairdresser hadn't arrived and that even if they did then turn up there would be no time for them to get me ready before I had to be at the church. The horse and carriage arrived late and I actually ended up being over an hour and a half late for my own wedding. Excellent. I hope the dreams,-nightmares don't continue for the next 200 nights!
I feel as though we are relatively organised with the planning and luckily I do break up from school for the Summer a month before our 'I dos' so should have plenty of time to rectify last minute panics!
Over the Christmas holidays we booked our band, The Yow Yows. They were a little more money than we had budgeted for a band but Dan's one luxury want was a decent band and my one luxury want was the horse and carriage so they will be our two luxury items for the day. Out last remaining big thing to organise is the suits for the guys. I've left that for Dan to organise. I can't get over the fact that we have to pay approximately £90 to RENT each suit! We have seven to get. Dan's, both Dad's, the Best Man's and the three ushers.
My run tonight was with running club – the website informed me that it was 'tempo runs with exercises'.  This basically meant running for just over a mile to a hill on a business park where there aren't any cars to get in our way.  There were more than 20 runners again tonight, so we took over that road!  We did two sets of jog to the bottom of the hill, ten deep squats then back to the top of the hill and deep squats then.  Then four sets of gentle jog to the bottom and push it to the top.  Followed by four sets of push it to the bottom and gentle jog back up.  (I turned these into gentle jogs, as I was worried about pounding on my recently recovered foot too hard on the way down the hill.)  We finished off with a team Indian fartlek to the bottom of the hill and back, getting quicker and quicker as each person made it to the front!  Then had a gentle mile jog back to base.  I used the cool down session to plan my long runs out with Hayley and catch up on the gossip!
This morning, as planned, I got a bit of a bake on and made these beauties, which should keep me going for breakfasts for the rest of the week!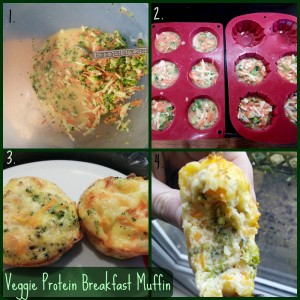 Ingredients:
(makes approx 10 small muffins)

* Half a carrot
* Quarter of a pre-packaged broccoli
* 4 eggs
* A long splash of milk
* 50g grated cheese
I whisked all four eggs in with the milk, then set to work grating the carrot and cheese into small strips.  I cut the broccoli as small as I could manage and stirred all the ingredients together in a bowl.  I half poured and half scooped the mixture into the rubber muffin trays my Mum bought me for my birthday and placed them in the oven at 170C for about 25 minutes, although I was checking them from 20 minutes onwards until they looked 'done' and no longer wobbled in the trays.
To be honest I'm not one for really following recipes to the letter usually.  I like to look at tasty looking food on Pinterest, or now Instagram, glance over the ingredients and then try and muddle through with what I have in my cupboard and what I feel inspired to add!  I knew I wanted eggs for the next few days, and there was some broccoli and carrot going spare so they went in the bowl too!
They came out beautifully and smelt AMAZING!  I wolfed three of them up for a late breakfast this morning, and have rationed the rest for on-the-go breakfasts until the end of this week.
I was looking for something to get me out of the cereal rut I fall into occasionally and these might just do the trick!  I was a big fan of eggs on bread for breakfast a while back, as they really kept me full all day and I'm hoping I will be able to report back the same from these bad boys, as well as sneaking in a small amount of vegetables first thing in the morning!
On a roll from my morning success, I also cooked and stripped a chicken this afternoon ready for some quick dinners this week and used a lettuce, yellow pepper, carrot, tangerines, cranberries, grapes and a block of cheese to produce a beautiful colourful salad for my lunches.  I'm feeling nicely organised now!