This year Dan and I decided to stay in for Valentines.  We had a nice meal out a couple of weeks back and with the wedding and house move both coming up in the next six months we're trying to save as much money as possible!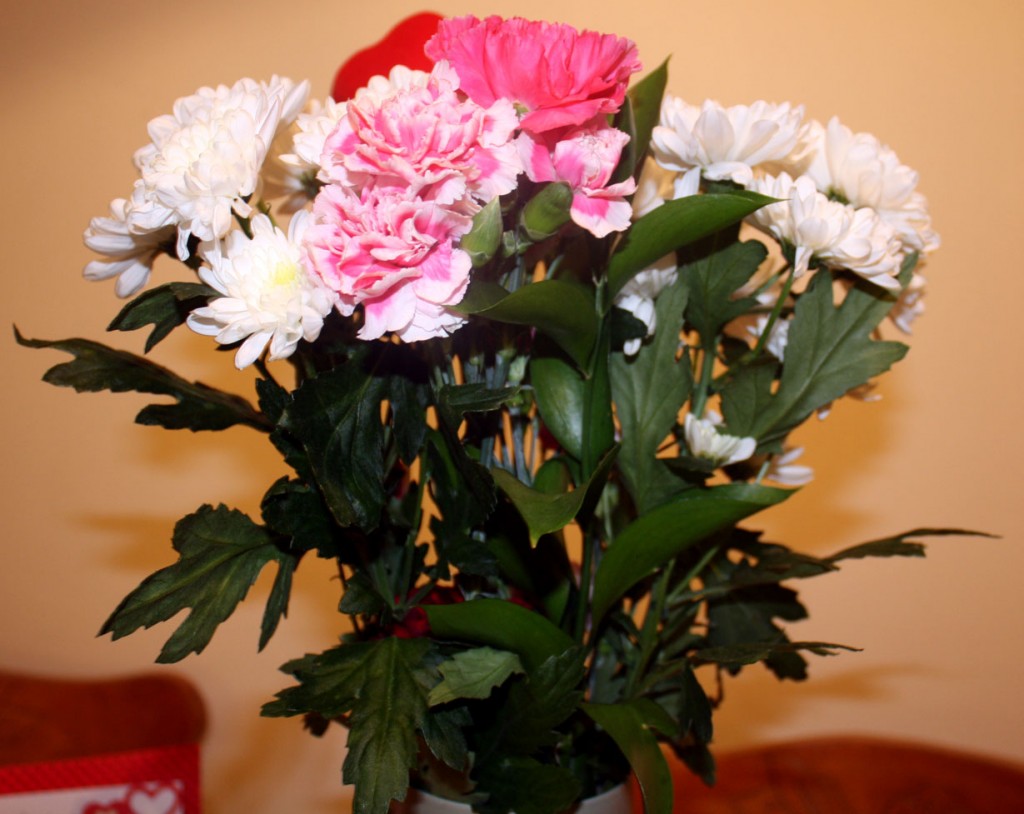 (Flowers from the Mr!)
A couple of weeks ago, I received an email from the Clip Group to see if I would be interested in sampling some Pidy pastries.  Of course I agreed.  Whenever food is involved, especially food that I can be creative with I'm in! 

I had agreed to cook our Valentine's Dinner, but was at a loss for ideas when I knew it was likely I wouldn't get home until 6-6:30 and would have to throw something together very quickly.  At the start of last week my parcel arrived containing 12 mini tartlets and 12 Spoonettes.  Perfect…I could use one lot for the starter and one lot for the dessert.
After much debating in my head I decided on a prawn starter, and then after much chat with my Mum, I decided the prawns would be laid in a cheese sauce on the spoonettes.  In the centre of the dish I placed a pot of garlic butter to dip some soft bread into whilst the mains cooked.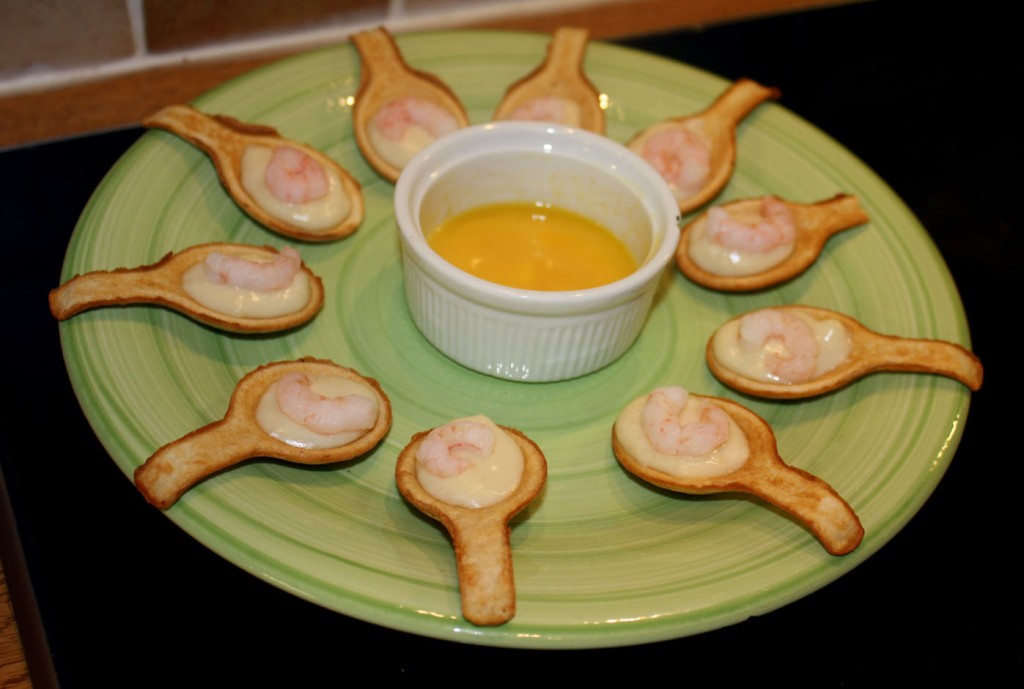 These went down quite well, although I probably should have squeezed a little lemon juice over the prawns as they tasted a little plain to me.  The spoonettes were great for adding toppings to though and it was easy to spoon the food right up into our mouths!  They had a slight crunchy texture and would have been sturdy enough to hold heavier toppings.  If only Dan was a salad fan I could have decorated this display much nicer!  Some colourful lettuce and cherry tomatoes would have been a great addition to the colourless plate!
Dan's main meal was very dull and was actually duck, with pancakes and hoisin sauce.  I'm not a fan of duck (might have something to do with the pet ducks my Mum kept when I was a kid!) so Dan was on his own here!  It seems like a bit of a cop-out meal but he was in his element and I was declared 'the best fiance ever!'  It still amazes me how different our tastes are.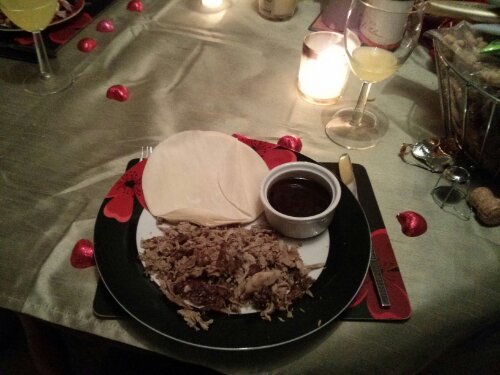 For my main I roasted myself some vegetables…corn, sugar snap peas, carrots, tomatoes and sweet potato.  Topped it with slices of boiled bacon and Wenslydale and cranberry cheese then poured over some tomato pasta sauce.  COULD LIVE ON THIS MEAL FOREVER!!!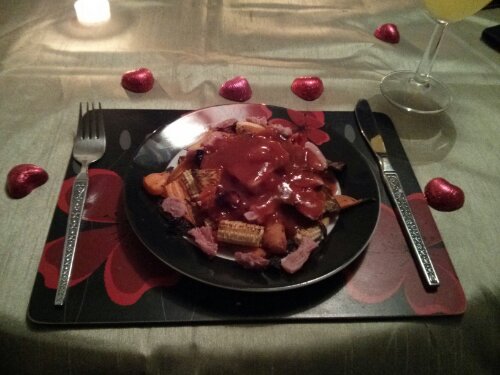 I actually made our dessert in the morning before going to work.  I whipped up some chocolate Angel Delight and spooned it into the pastry cases before popping them into the fridge to set during the day.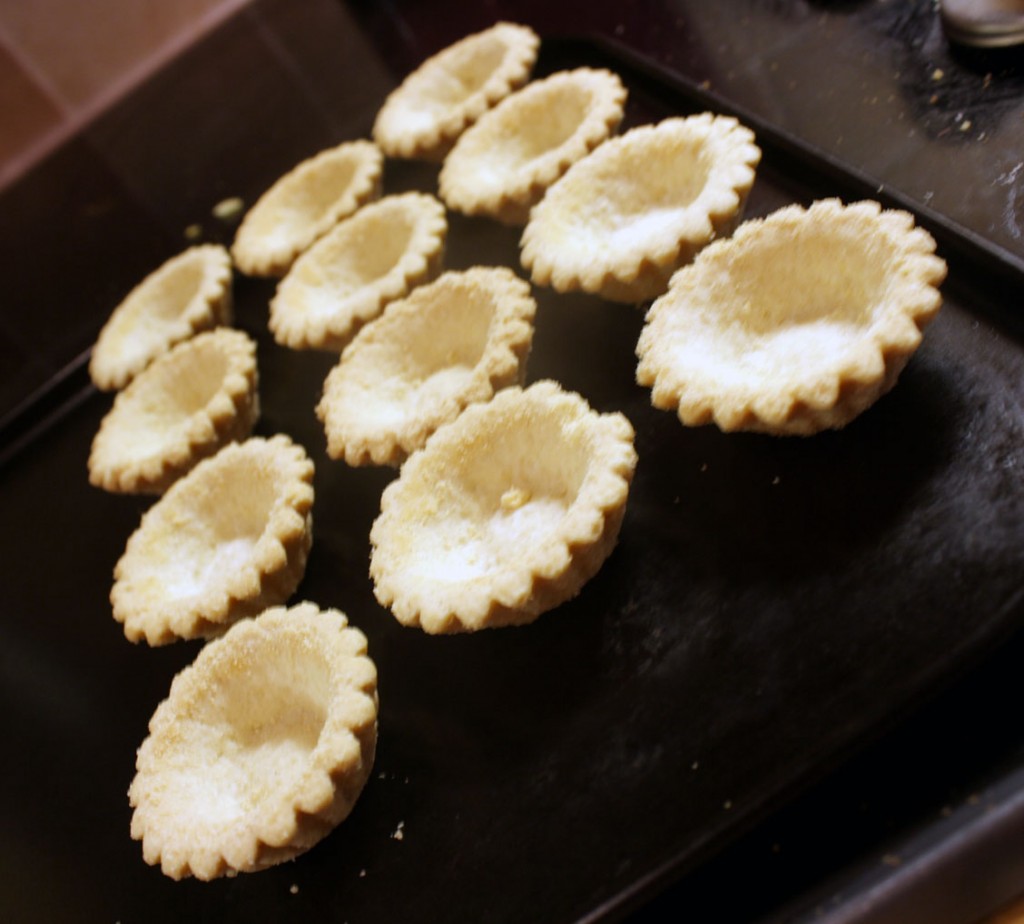 A quick squirt of cream on top before serving and some marshmallows on the plate to decorate and voila!  These were born!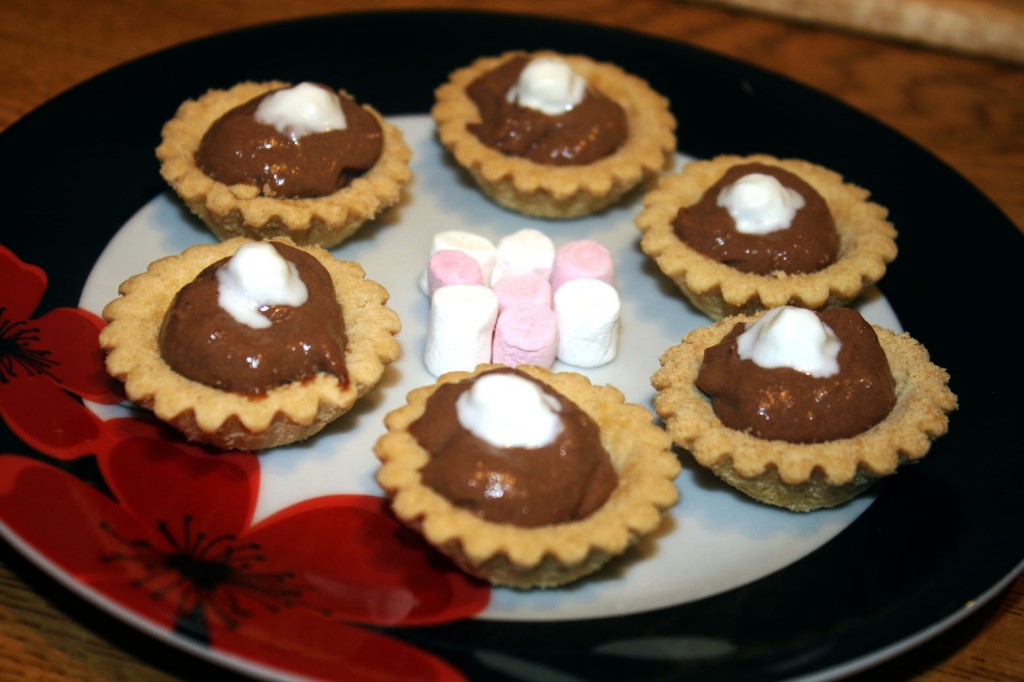 These were super tasty and wolfed down very quickly.  Dan never really fancies dessert but I always need something sweet just to finish off my meal.  These were just the right size for both of us.
I've had a look on the Pidy website and they have lots of other products, such as veggie cups and bouchees.  I also discovered that they had a recipe booklet, but I'd already made my dessert by then!  I've downloaded it for ideas for another time though.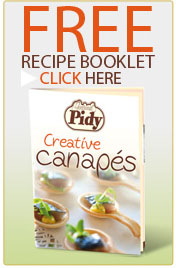 I love canapés and tapas style dishes.  I'm someone that's big on variety when I'm eating and I like to try a little of everything going!
[Thanks to food PR and marketing agency CLIP Creative and PR for the samples.  All opinions my own.  :)]
Running wise my week had a few less miles this week.  Monday I ran an easy 5 miles on my own after work, Tuesday I ran 5.4 miles during the speedwork session at club, Wednesday it was a 6 mile trail run, Thursday a 6.6 mile relatively quick run.  Friday – rest day.  Saturday I spent two hours at the gym – mainly on the bike but I broke up the session with 20 minutes of weights – concentrating on my arms.  Then today I ran just over seven miles easy, as I plan on getting my long run in in the morning.  There's nothing better than a run after having taken two days off…#PostRunHigh!