On Sunday I headed to The NEC with Dan's Mum for the craft trade show.
She makes some fantastic cakes and has offered to make our wedding cake for August. Here's just a couple of her previous cake endeavours…
As well as looking at stock ideas for Dan's Mum, one of Sundays aims was to get inspiration for our wedding cake… We're still not really sure what we're after. Well, I have an idea but Dan keeps saying "We'll sort it later!"…Helpful! I want rusticy looking without fondant icing. Perhaps something that looks a little like this?…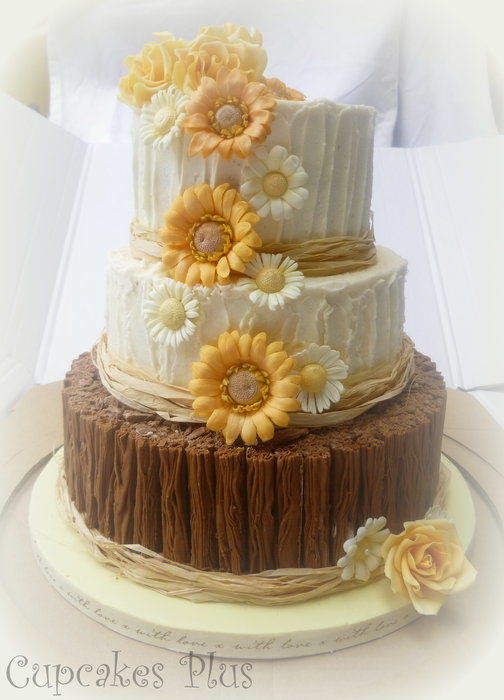 There were some very cool cakes on display, such as this lion cake to demonstrate air brushing…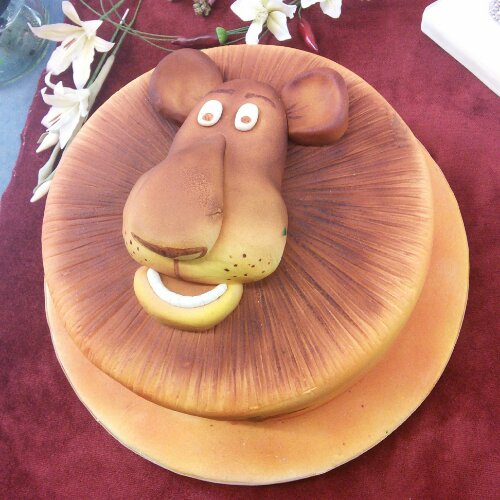 There was also a beautiful Christening cake which had taken sixteen hours to decorate and looked amazing.  We watched the lady that had made the Christening cake give a cake decorating demonstration which was very interesting.
As the show was essentially a trade show we couldn't purchase anything on the day but instead were given a lot of freebies!  Possibly the best type of show there is!
This included the following magazines…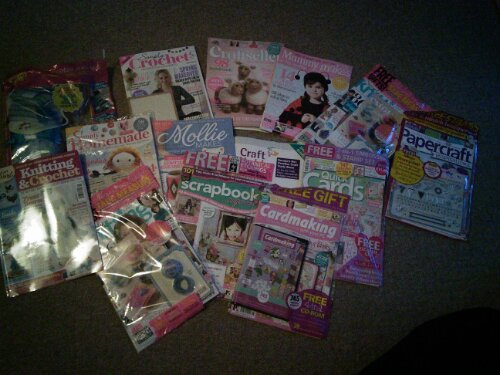 …and all of the freebies that came with them…wool, needles, crochet hooks, stamps, a DVD, a tape measure, fabric sayings and lots more!
I was also given a fantastic stamp set produced by Mason Row.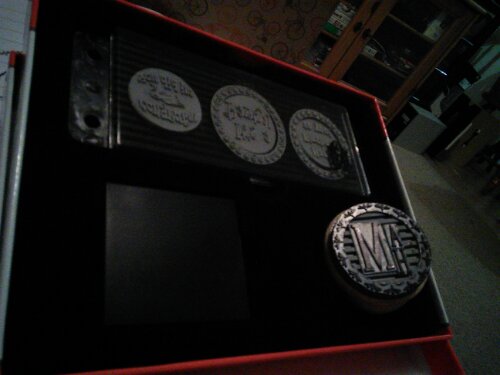 The stamp set came with six different designs and six different circle patterns for the outside.  With the free sample we could choose up to three letters of our choice.  I tested it out with AHM.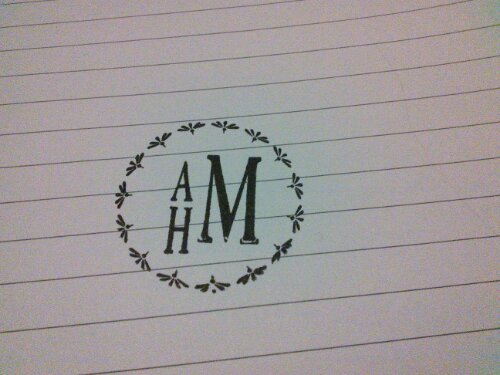 I was really impressed with how clear the outside pattern was.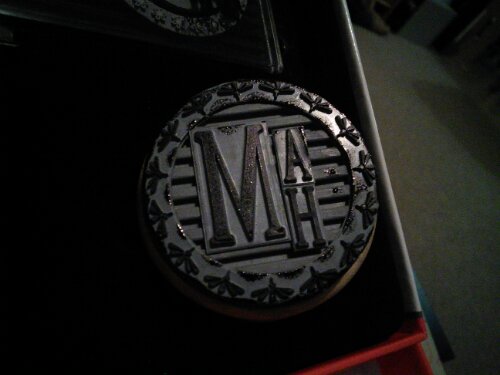 I love how you slotted the letters into grills in the back of the stamp to keep them in place – meaning you could arrange them how you wanted yourself.
I also spotted a stand appealing for craft bloggers at the show. Blogging is taking over the world!
I returned home again to find this package waiting for me.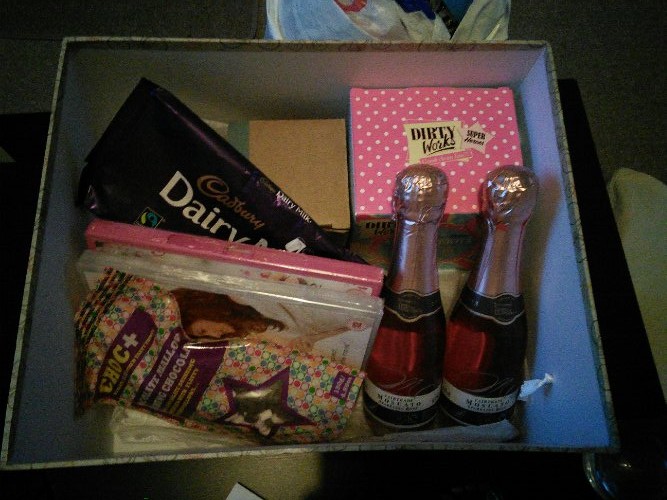 A couple of weeks back I visited a bridal show in Kettering with my friends Vick and Alex whilst I was getting ideas for suits.  I had a horrific headache but was still insistent that I was going to chat to every exhibitor and get them to sign my sheet so that I could be entered for the Bridal Pamper prize draw.  My reasoning was that people would get fed up halfway round and not bother to get them all signed.  Vick thought this was a great idea and started out with as much gusto as me, only to give up after three of four stands and proving my point.  Despite barely being able to see straight by the end as my headache was so bad I ploughed on and was really excited when I got an email on Wednesday informing me that I had won the Bridal pamper package!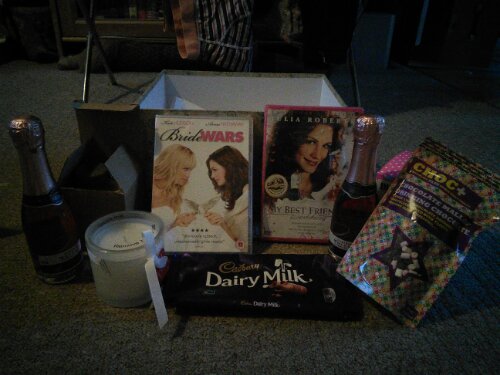 I won two bottles of wine, two candles, two DVDs, some hot chocolate and marshmallow mix and a shower gel kit.  I've been really lucky with wins the past six months.  I never used to win anything when I was a kid!
Anyone else had any exciting wins lately?  Competitions are worth entering!