Why does half term always go by so quickly?!
This week went like this…
Monday – 10 steady miles with Hayley, out for afternoon tea with one of my bridesmaids, her brother and one of her friends followed by the pub quiz with Dan in the evening (we came last… Again!)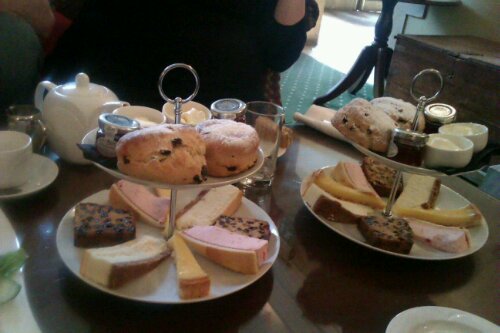 After a plate of sandwiches they brought out two platters of cakes for the four of us.  Each platter contained two slabs of fruit cake, two vanilla cheesecakes, two lemon slices, some strawberry mousse and a pair of scones with cream and jam.  I managed the cheesecake (a-maz-ing!), most of the strawberry mousse (meh) and my scone once I'd picked out all of the fruit.
Tuesday – I picked up my wedding dress from the dress shop, then ran a solo speedwork session when I got back to Mum's.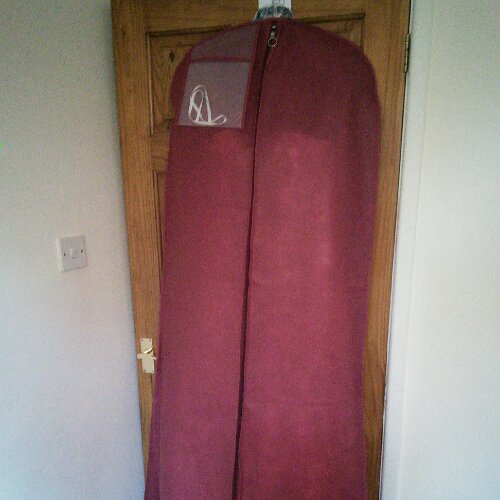 As the shop owner was untying the back of my dress before packing it up for me to take away she casually said "Just think, the next time this needs to be taken off it will be your husband taking it off" then glanced uncomfortably at my Mum realising what she'd said!
Wednesday – I met my friend Vick in Norwich to find and purchase her wedding dress. Afterwards I headed to my Maid of Honour, Hollie's house for tea, hot chocolate and to put together our wedding invitations along with two of my other bridesmaids. We spent four hours cutting, sticking and folding!!!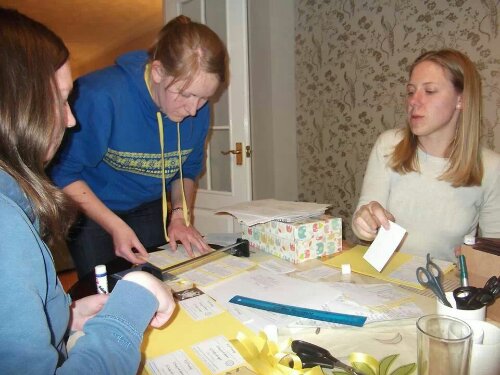 Thursday – Embossing the front of the invitations, then a six mile run with Hayley at a tempo pace.
Friday – Mega house tidy, meeting with a friend from my old school for lunch, five miles easy run with Hayley and having two of Dan's ushers round for the night.
Saturday (planned) – Northampton Parkrun followed by lots of housework whilst Dan is sorting wedding suits with the boys.
Sunday (planned) – Eighteen mile run with Hayley followed by schoolwork ready for next week.
Why does half term always go by so quickly?!