Because I was super busy yesterday and caught up on all the admin for the house and wedding it meant that I could spend today sawing up the massive pile of wood we have been collecting at the top of our garden for the past three years.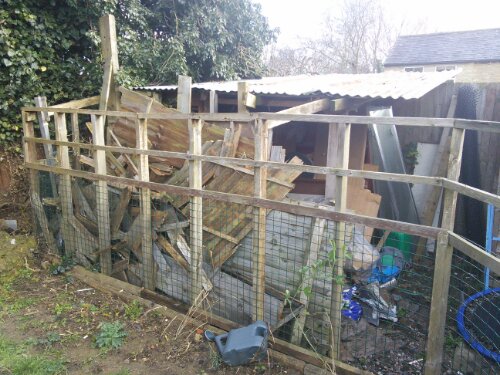 Yay for me(!)
Because we have a wood burner people often give us their fences that have fallen down, or odd bits of wood they find laying around.  I am guessing we actually have a full truck load of odd wood here.  It just means we have to chop it all up though!
We pay £200 each year to have a load of wood delivered to us for our fires in our wood burner.  With the wonder of blogging I can see that the last load was delivered to us on 10th April 2013!  £200 for a year of heating our house can't be grumbled at, and neither can free wood donations.  If all goes well, we are hoping to move by the end of May, so have no need for another full load of wood, yet do not want to freeze for the remaining few months we're in the house!  So, I begged for a saw on Facebook and an hour later returned with a saw from a friend ready to spend a few hours sawing away and coming up with some wood to add to our fire this evening.
One hour in…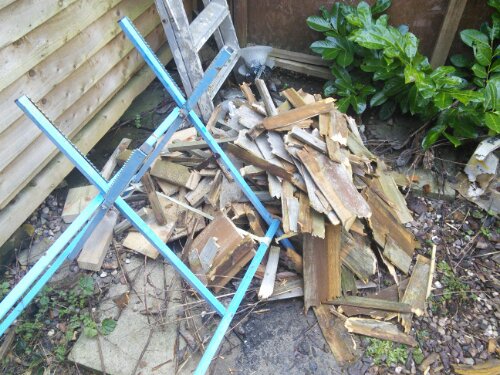 Two hours in…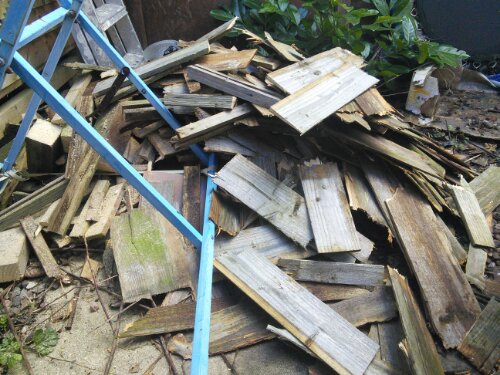 There's probably a good month's worth here and this was the point I decided to stop for lunch.  I had contemplated heading to the gym first thing this morning to work on my arms, but no need…using a saw for two solid hours is a hard core workout and my arms are feeling pretty used and abused right now!  I completed another hour after lunch and am now taking a quick blogging break before returning to see how much more I can saw up before dark.  I'm such a country bumpkin…much happier outside!
So many payments going out yesterday resulted in Dan and I rethinking our current spending activities (it's mainly just been on wedding bits – honest!) and rather than head to the pub quiz last night for date night we stayed in and finished off the first season of Prison Break with a pizza.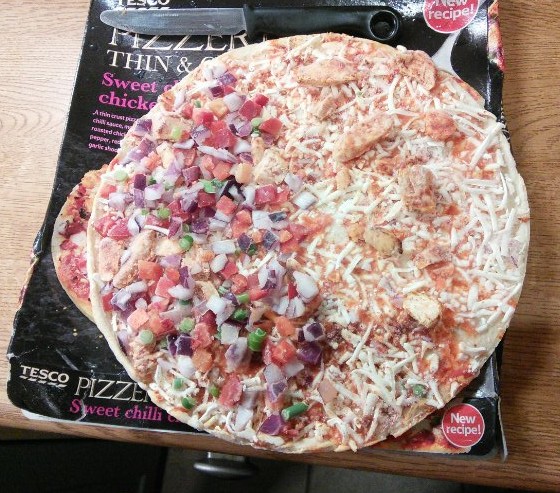 The best bit about living with a veggie avoider is that I get all his veg!  My side was lovely and colourful!