There are so many wedding traditions that it's hard to remember them all and then decide which ones I shall be following or leaving out on the big day.  Here's the roundup of all of the ones that have been through consideration…
* The Groom should go down onto one knee before uttering the four words "Will you marry me?".
Obviously I had no say in this one, but I'm glad that Dan made the effort to get down onto his knee on the floor of the boat in order to propose.  I'm not sure it would have felt very 'real' to me otherwise.  Although, having said that, the first words out of my mouth were "Are you serious?" !  I actually had a camera in my hand at this point but didn't consider taking a picture until weeks later!  A friend who has recently gotten engaged said that her engagement was very similar (in that she had been taking pictures of the scenery when he surprised her with a proposal) and she did snap a pic of her fiancé down on one knee!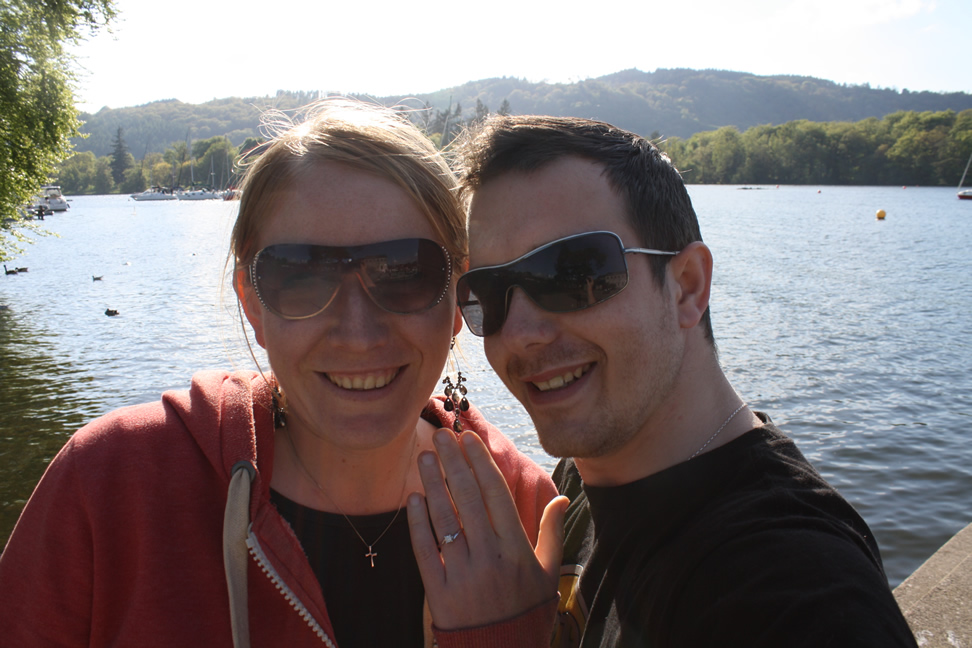 * The Groom asking the Father for his daughter's hand in marriage.
Again, another one I didn't have a say in but something I had always imagined Dan doing.  When it came to it, with my Mum so sick and my Mum and Dad constantly in and out of hospital, coupled with the fact that we live so far away, Dan took a chance and popped the question without consulting my Dad first.  Luckily I said yes, and I must admit it was quite nice to be able to see the look on my parents' faces when we told them the news together.
* Keeping the top tier of the wedding cake to cut at the Christening of the first born child.
I would like to do this, but it would mean we would need a fruit cake rather than sponge in order for it to keep that long and besides my Dad I don't know a single other person at our wedding that would eat fruit cake.  Plus, anyone that was given the choice between chocolate or fruit, would choose chocolate every time.  Or at least, they should!
* Something old, something new, something borrowed, something blue.
I shall be doing this!  Although I don't know what with just yet.  I would like my something old to come from my Mum from her side of the family and will have to have a chat with her about what I could use.  Dan has told me that he is organising my something new, although I don't know what it is!  Is it cheating to borrow the something old?  And I have no idea about the something blue!  Erm, this might need a little thought…
* Attaching tin cans to the back of the car as the couple are driven off for their honeymoon.
We're travelling to the reception by horse and carriage and I can't imagine the horse (her name is Vicki!) would be best pleased if a bunch of noisy cans were tied to the back!  I would like it if someone tied some cans to the back of our getaway car though, although it's not really something we can plan for ourselves.  It probably is down to us to sort out how we are getting to the accommodation that evening though, as at the moment I've just realised I have no idea!
* The bride's parents pay for the wedding of their daughter.
Dan and are both working adults and I see no reason why my parents should fork out for the wedding we decided to have.  They paid for their own wedding as both of my Mum's parents had died before my Dad came onto the scene.  My Mum is actually sixteen years younger than her sister and my Grandfather on my Mum's side (who I never met) was actually born in the 1800s, which I think is rather cool!
Although incredibly expensive, it's our day, therefore we should be the ones footing the bill!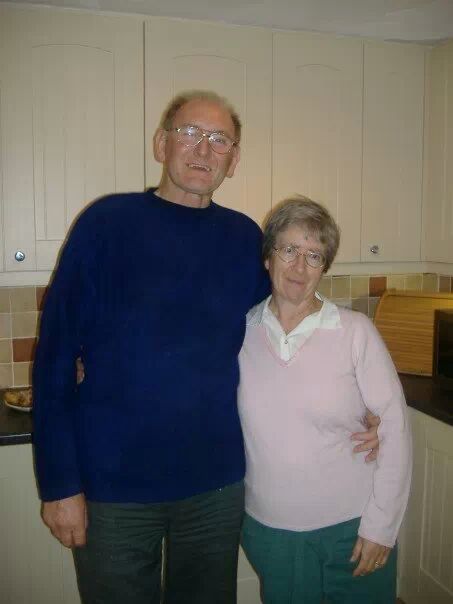 * Confetti is thrown on the couple as they leave the church to encourage fertility. (Not sure how it's meant to encourage fertility?!)
We will have a basket of petals which I am hoping to ask Dan's sister's boyfriend's daughter (follow that?!) to give out to guests ready to throw.  Evie is six and the older half-sister of our niece and nephew Jenson and Isla.  They are still too young to play a part in the wedding but Evie is the perfect age to get excited and is looking forward to seeing our horse and carriage!
* The Bride should throw the wedding bouquet to discover the next person to wed.
Whilst I like the idea of this, I prefer the idea of placing my bouquet on my Nanny's grave.  She died when I was eighteen.  I was her only Granddaughter and I know she would have loved to see me get married.  I always regret never really achieving anything whilst she was still alive and wonder what she would think of me as an ultrarunner and teacher.  Most of my friends are already married anyway so I think it will be a nice touch to leave my bouquet with her for safe keeping whilst I head to the reception.
* The Groom should not see the bride on the morning of the wedding until she walks down the aisle.
This one is definitely happening.  I don't want any bad luck coming our way.  Dan has even gone so far as refusing to look at the shoes I bought for the day and asking me not to talk about any possible hair styles I might have!  He wants to know nothing to do with it!  I have however, seen him in a photo looking rather dapper in his wedding suit!
* Should the Bride see a chimney sweep on the way to the wedding the marriage will be blessed.
There's a strong chance I will!  Or at least see a retired chimney sweep.  My Dad's best friend from his school days (my Uncle David) used to be a chimney sweep and I imagine there's a good chance he'll pop in to check on my Dad the morning of the wedding on his way to the church.
* A wedding veil should be worn across the face to hide the Bride from jealous evil spirits.
I shall be wearing a veil, although it won't be across the front of my face but rather down my back.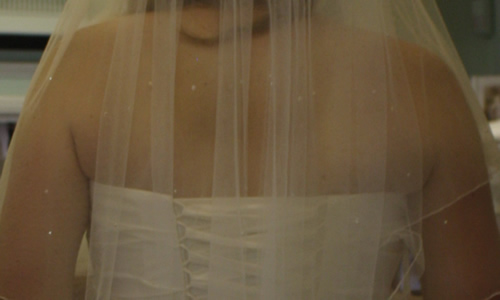 * The wedding ring should be dropped to shake out the evil spirits from the ring.  Allegedly though, the person that drops it will also be the first to die.
This sounds too ominous.  I wouldn't want to freak out a potential ring-dropper.  It might suddenly all become a bit Final Destination and things start spiralling out of control.  Wedding rings will hopefully stay in pockets/hands/on cushion at all times!
Wedding traditions…Fun or outdated?
Any suggestions for my something old, new, borrowed and blue?