OK, so with the view of eating more regularly and healthy as discussed in my last post, I picked up some bread the other day.  We're all out of cereal, and hardly ever have bread in the house.  I tend to buy fresh rolls from the bakery as and when we need them otherwise I find we either overdose on bread so that it's all eaten up before it goes bad or the bread starts to turn either hard or mouldy before we can finish a loaf and we end up throwing it away.  I decided to pick up some fresh sun-dried tomato loaf as a treat and it has encouraged me to grab a proper filling breakfast in the morning the past few days.  Beans on toast.  Protein and carbs – big requirements for a runner!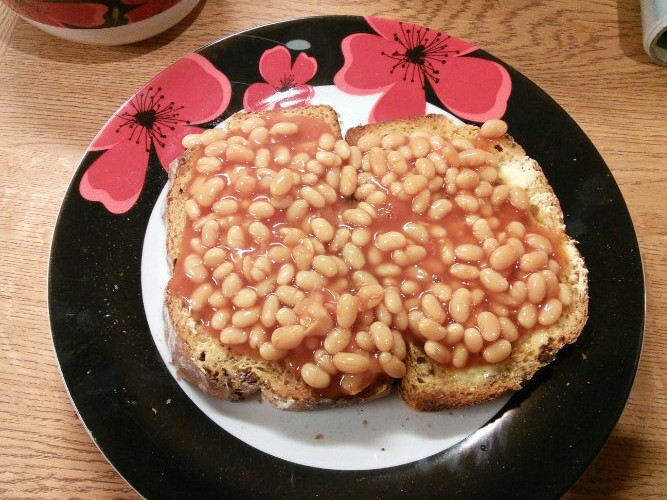 After eating breakfast I've tended to pop back to bed each morning for a quick cuddle with Bella before getting up and ready for work.  She has been super cuddly this week and I have no idea why!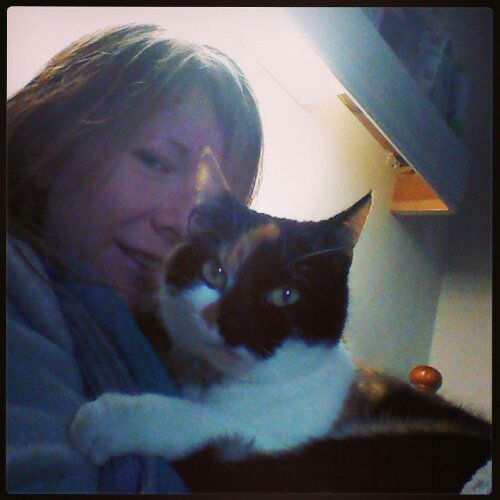 This week has ended up being really busy and on a day when I rushed round and headed out of the door without lunch I told myself off sternly then made myself stop at the garage by my school and pick up a prawn salad to munch on for my break.  Expensive but tasty.  I shall be recreating prawn salads of my own soon for much less as I really enjoyed eating this and realised just how much I missed the regular prawn salads I used to eat when working at Frankie & Benny's.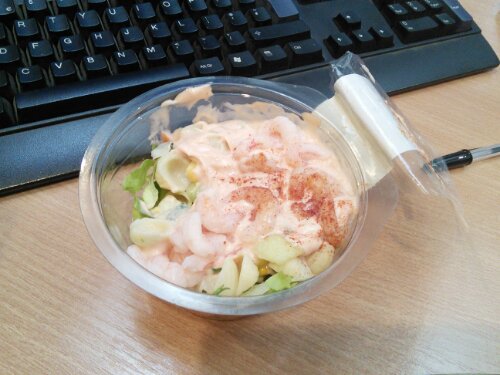 Last night I headed out on a 10.5 mile trail run with four others from my club.  All faster than me although I managed to hold my own on the run.  Last year I wouldn't have had the confidence to invite myself along on these runs but I've learnt to accept how friendly and welcoming trail runners are and I spent the whole two and a half hours yabbering away and chatting races, times and other runners.  It wasn't until we climbed a steep hill through a muddy field towards the end and talk died down that I realised how hard I'd been working my legs!  I was very proud of my body yesterday!  Everyone tried to persuade me to stay for chips and beer after the run, but at 9pm I felt I should get back and see a little of Dan as we'd not really had a chance to see each other again this week.  Tuesday night he had footy until 10:15pm and I was at club, Wednesday I didn't get back from the school Parent's Evening until 8:30ish and headed straight to bed with a migraine.  Thursday I ran at club and then stayed on for the club committee meeting (I'm on their website team) so didn't return home until 9:30 and then running until 9pm again last night I felt a little guilty.  Especially as this morning I was due to head into school for our Open Day and he was going to be playing footy all afternoon!
My Oakley 20 number arrived on Wednesday.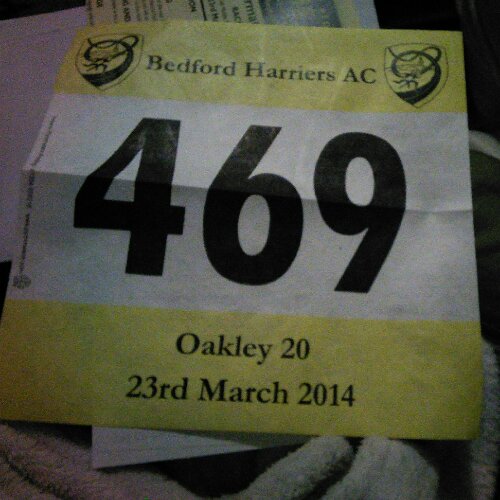 The race was cancelled last year due to heavy snow, and the year before I ran a 3:36:56 at a 10:51mm pace.  I'm using this Oakley 20 race as my Jantastic Predicted time race and have put down 3:48:00 but I don't feel my runs have been consistent enough lately to really guess what time I will be coming over the finish line in.
Talking about Jantastic…Because I had a bad migraine on Wednesday evening I ended up hopping into bed instead of heading out on a run when I got home from work.  I'd already used Monday as a rest day so in order to keep to my five days of runs that I had set as my target at the beginning of the month I had to run a minimum of a mile this morning in order to keep my percentage up…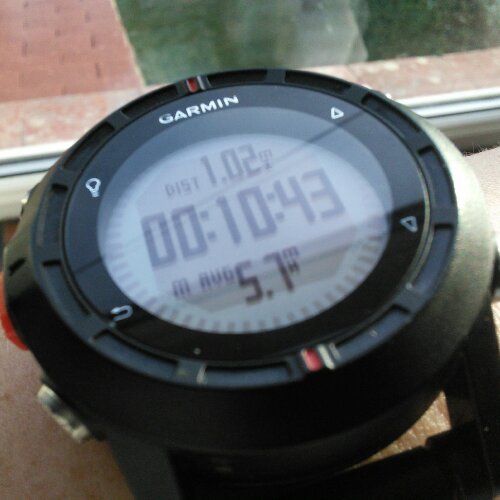 The things you do for Jantastic!  Last week I ran 0.3 miles around my car so that I could reach my target of 18 miles and not be even a tiny bit under goal!  Initially today I had planned on running 3-4miles, but after running 10.5 last night and with my long run due tomorrow, plus feeling super sleepy after lots of busy days at work this week I decided to listen to my body and just stick to the mile.  It was lovely to run such a short run with no worries about time or pace.
Dan has requested a curry for dinner this evening so after my run I popped down to the Co-op to find some vegetables to add to my dish and came across these.  The brown veg on the left are called 'Cassava' and the yellow green ones are 'Dudhi'.  I've never seen or even heard of either of these before!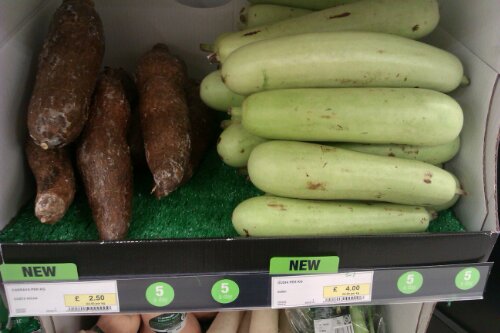 I ended up leaving both for the time being but plan on having an internet research to find out what they're all about for future experimentation.  Instead I picked up a butternut squash and a tin of water chestnuts.  I've never cooked with either before so meals will still be exciting!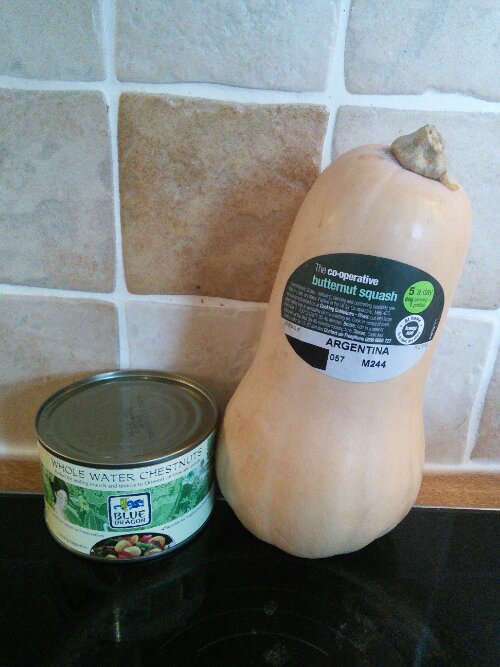 Any other one miler Jantastic wonders?!
Ever cooked with either a Cassava or a Dudhi before?