Yesterday was the first 20 miler penciled in on my training plan.  I recruited my friend Hayley to join me for the task and it turned out to be a good choice as when we passed her workplace 13 miles into the run she informed me she'd left a bag of goodies in the shade through the main entrance gate.  She typed in the code for the gate, which opened up to reveal an ASDA bag filled with jelly babies, Lucozade, gels and a Mars bar!  I can't normally stomach real food on a run but after 13 miles in the heat I agreed to share half of the Mars!  I nibbled on three jelly babies and stashed a spare gel away in my belt in case I needed it on the remainder of the run.  I haven't run with Lucozade for a while, although used it on all of my training runs last time round.  I was nearly out of water by this point and in the heat knew I needed to keep hydrated so swapped my almost empty water bottle for a bottle of Orange Light Lucozade instead.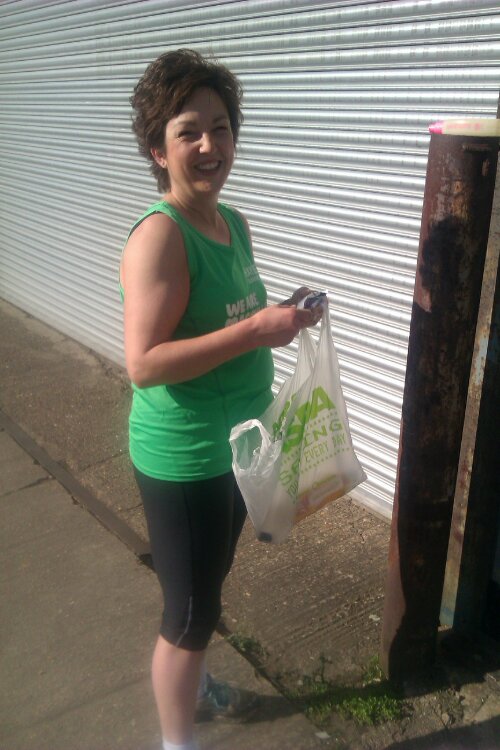 We actually had a bit of a panic on the way out again.  When Hayley typed in the code to reopen the gates, nothing happened and we feared that there was a different code to go the other way.  They were pretty tall iron gates and we would have had a tough time getting over them!  Luckily though, second time round the gates silently slid open for us.  We started out at 7am but it got so hot so quickly.  It was such lovely weather all weekend, although not if you're a runner.  Heat is my least favourite weather as a runner, closely followed by ice.
It was tough getting through the 20 miles, but we did.  Just over four hours, including a few stretching stops, some gel breaks and our picnic at mile 13!  I felt much stronger on this run than I have done just lately, although I was still really slow.  Several of our club raced at either the Ashby 20 or the Milton Keynes half yesterday and I wasn't envious of anyone racing out in that heat.  Hopefully the Oakley 20 in a fortnight's time will be much cooler.  Fingers crossed!  I still have no idea how I am going to do.  My runs are so inconsistent at the moment.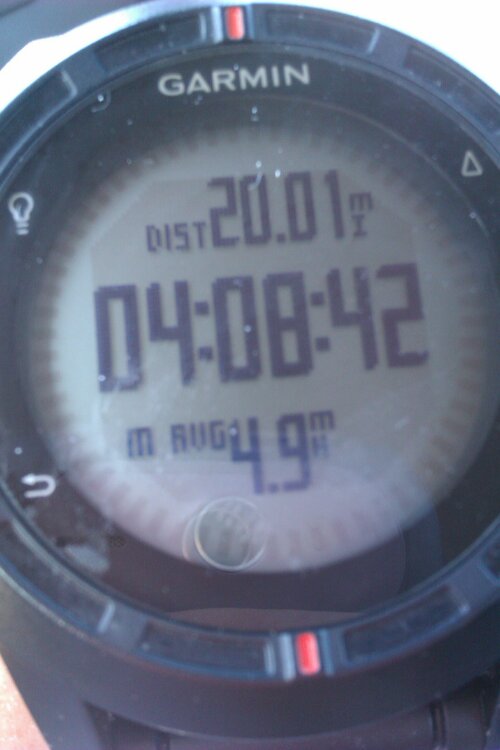 As it was such a nice day, when Dan returned from football I suggested we have a picnic.  Initially we planned to head to Stanwick Lakes but when it came down to it, we settled on a blanket in the garden, and Bella came over to join us…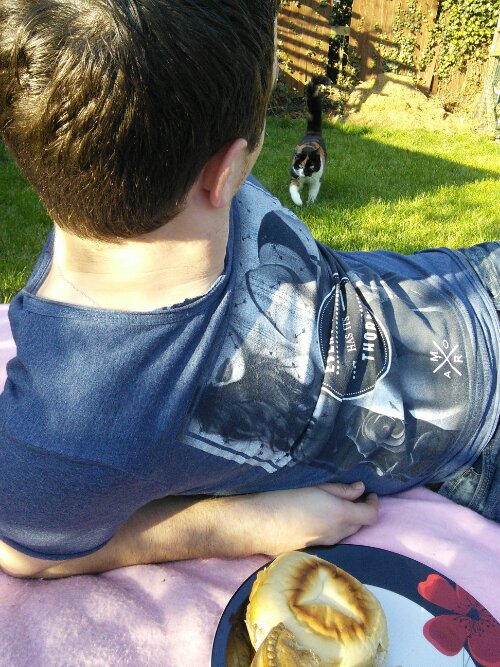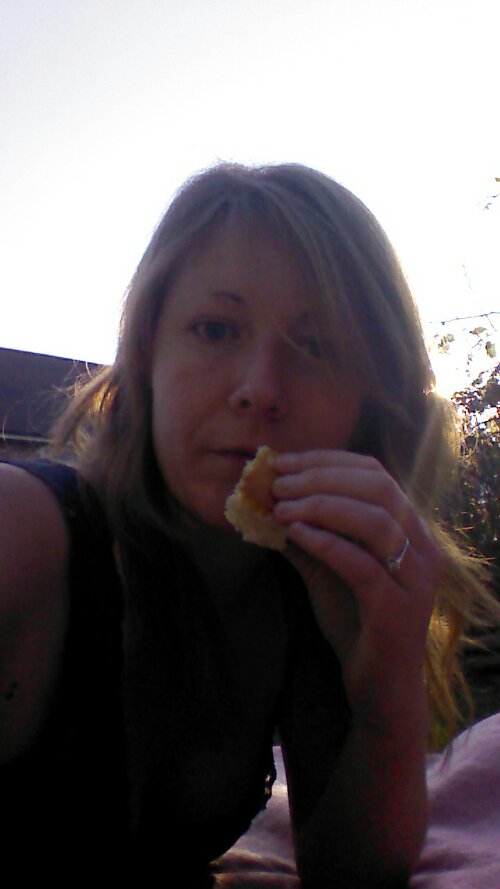 I had a quick nap before Dan got home, as I was pretty tired after an early get up and running 20 miles.  Guess you can tell that though from my puffy face and red eyes?!
At the moment I'm in the process of trying to construct a meal plan for the coming week.  I've continued to try and get extra veg into my meals this week, and hid some chopped water chestnuts into the chicken curry Dan requested for Saturday evening.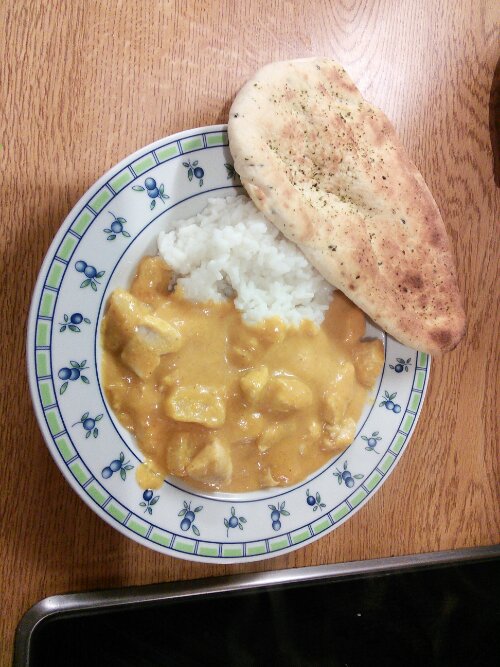 I'm not sure how he does it – to me they just looked like chicken lumps immersed in the sauce – but he still managed to pull out every single one and add it to my plate before beginning his meal!  Oh well, extra veggies for me I guess!
I'm just about to stop for lunch – my favourite soup of the moment – Baxters Vegetarian Spicy Parsnip soup.  I tend to put a few cuts of cheese in for protein or any loose veg from the fridge.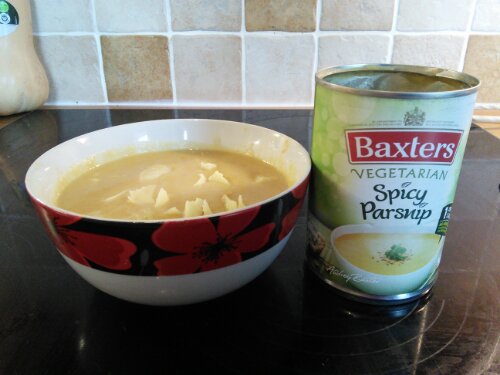 Unfortunately this was my last can and we're having a bit of a crack down on money this month in our house and with this can costing over £1 in Tescos I shall either have to attempt to recreate the soup from scratch myself (probably the best option) or choose another quick and easy meal to obsess over from the array of food we seem to be stockpiling at the moment!
Any tips for living frugally when it comes to eating healthily?
Least favourite running weather?