…I probably could right now!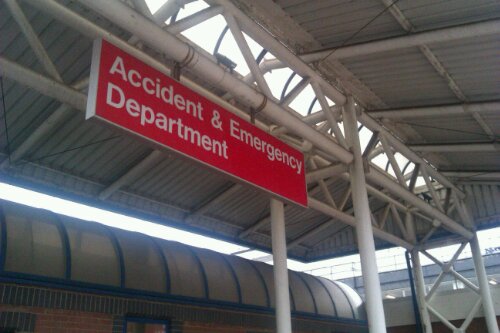 Back in September Dan broke a bone in his leg playing football and we spent several weeks of travelling to and from Kettering hospital for various follow up appointments.  Then in November it was my turn and I was sent to A&E with a suspected broken foot after dropping out of St. Neots half marathon.  At the start of December I then headed back yet again with my niece who we worried had meningitis and yesterday I ended up taking my friend Jenny who had gotten herself kicked by her horse at the yard and mangled her hand.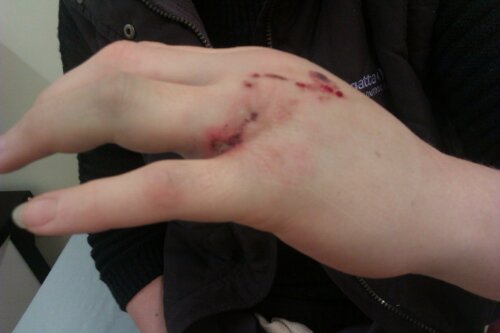 He'd done a pretty good job of it – catching her ring finger and buckling it right back.  Her wedding ring had sliced open a section of her hand and the whole thing was swollen and badly bruised.  Every time I'd been up to Kettering hospital before we'd been seen relatively quickly but we were there for nearly four hours yesterday in the end meaning I didn't have a very productive Monday!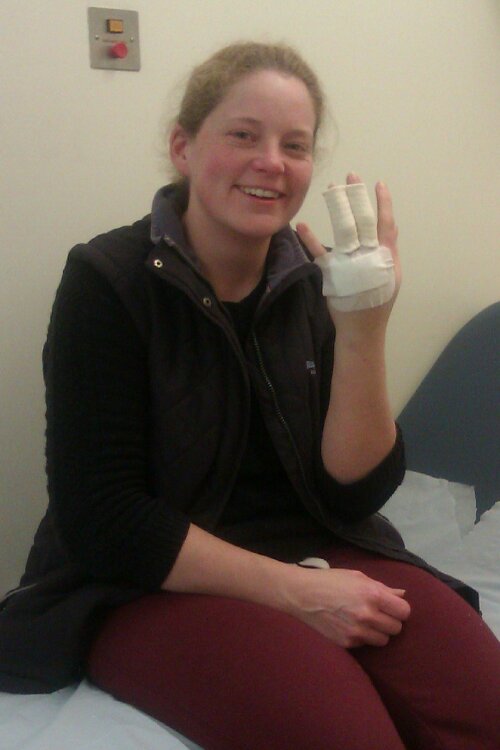 Dan actually arrived home from work before me so offered to make dinner for us and produced a satisfying meal of a caramelised onion burger, with a tomato then new potatoes and water chestnuts on the side.  A burger was just what I fancied last night after sitting around at the hospital for several hours.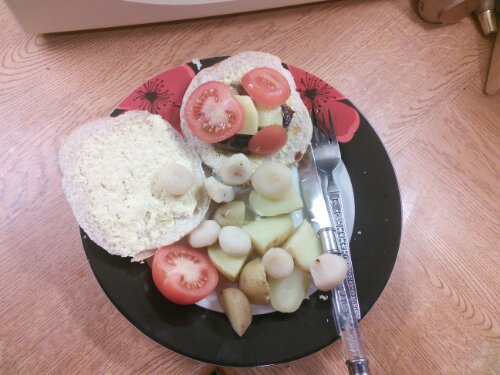 My turn for a pet related injury this morning when I tried to get Bella in her cage for the vets.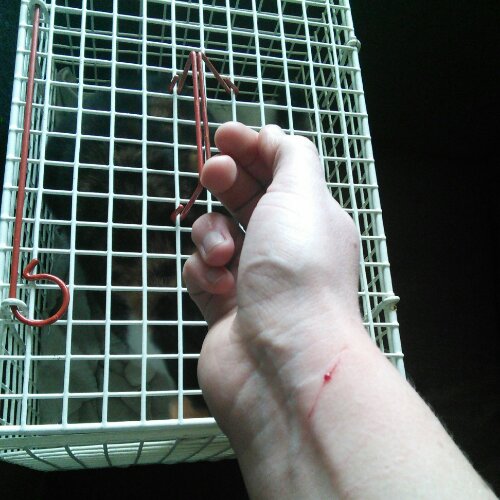 Not as serious as Jenny's of course, but she still managed to cut me pretty deeply as she continually splayed her legs out at all angles to avoid being put into the cage!  She made both arms and my neck bleed, and also caught my leg through my jeans.  Yet, when I get her to the vets she's as shy as anything and will happily leap in and out of the cage…  Battle over for another year!
Any tips for getting a cat to the vets?!  Today I tried surprising her, putting treats onto her blanket, holding her legs together…Nothing was working and I hate hearing her cry.